Bobby Southworth, head chef at The Greenbank Hotel in Falmouth, combines two contemporary Christmas classics to create this eggnog cheesecake recipe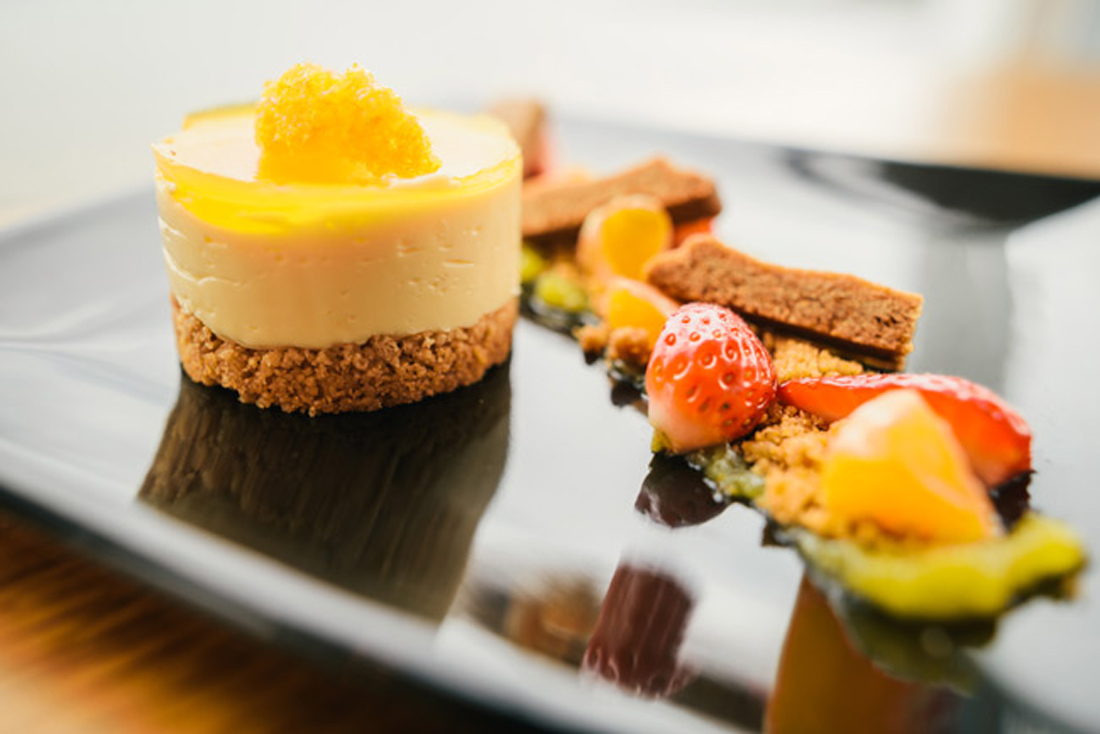 Bobby's eggnog cheesecake features in The Greenbank's festive afternoon tea – find out more and book your spot here.
For the biscuit base
Digestive biscuits 300g, crushed into a fine crumb
Caster sugar 3 tbsp
Butter 115g, melted
For the filling
Advocaat 60ml
Grated nutmeg 4 pinches
Orange zest 15g
Gelatin 3 leaves
Cream cheese 400g
Cornish clotted cream 450g
Caster sugar 200g
Preheat oven to 170°c / gas 3.
For the biscuit base: combine the biscuits, sugar and butter in a medium sized bowl.
Evenly press the biscuit mixture into the bottom of a 23cm springform tin and then bake for 10 minutes. Allow to cool.
For the filling: heat the Advocaat, nutmeg and orange zest in a pan over a medium heat. Once warm, slowly stir in the gelatin.
Place the cream cheese, sugar and clotted cream in a bowl and pour over the Advocaat mixture and blend until combined.
Pour the cream cheese mixture over the biscuit base. Place in the fridge for at least 4 hours until set.
Chef's tip: 'Before baking the base, use a glass tumbler to press the crumbs into the corners and up the sides of the tin. This makes the crust really compact,' says Bobby
Add a playful touch to your next dinner party dessert with these sherbet lollipop topped cheesecakes from Barrie Tucker of The Luttrell Arms in Dunster
Michael Caines shares his mother's Christmas pudding recipe that he still uses to this day
Alan Bird, featured chef at Padstow Christmas Festival, shares his deliciously festive spiced chocolate fondant recipe