The current economic climate is reducing everyone's disposable income and making life extremely challenging for independent food and drink businesses. Want to support them while also saving cash? We've found 20 ways to do both
1. Make the most of set menus
Many high‑end South West restaurants offer fantastic‑value set menus on weekdays. One such venue is Salumi Bar & Eatery in Plymouth, which has introduced a monthly prix fixe menu (Monday to Friday) where diners surrender choice but don't have to compromise on quality.
'We're keen to offer something that gives our customers a reason to dine out, despite the current economic climate. There are some real showstopper dishes on a menu that's full of nostalgia and comfort,' says Salumi chef owner Dave Jenkins.
2. Buy direct
Cutting out the middleman saves money. Most small‑scale producers, from farmers to winemakers and coffee roasters, have webshops through which customers can buy goods direct.
Look for free‑delivery offers as additional postage costs can eat up any product savings. To hit the minimum spend for free delivery, consider buddying up with a friend and combining your orders.
3. Redefine the long weekend
Fridays and Saturdays are the most expensive nights for South West hotel stays. However, Sunday nights are often much cheaper than Fridays so shifting your weekend along a day can result in a significant saving.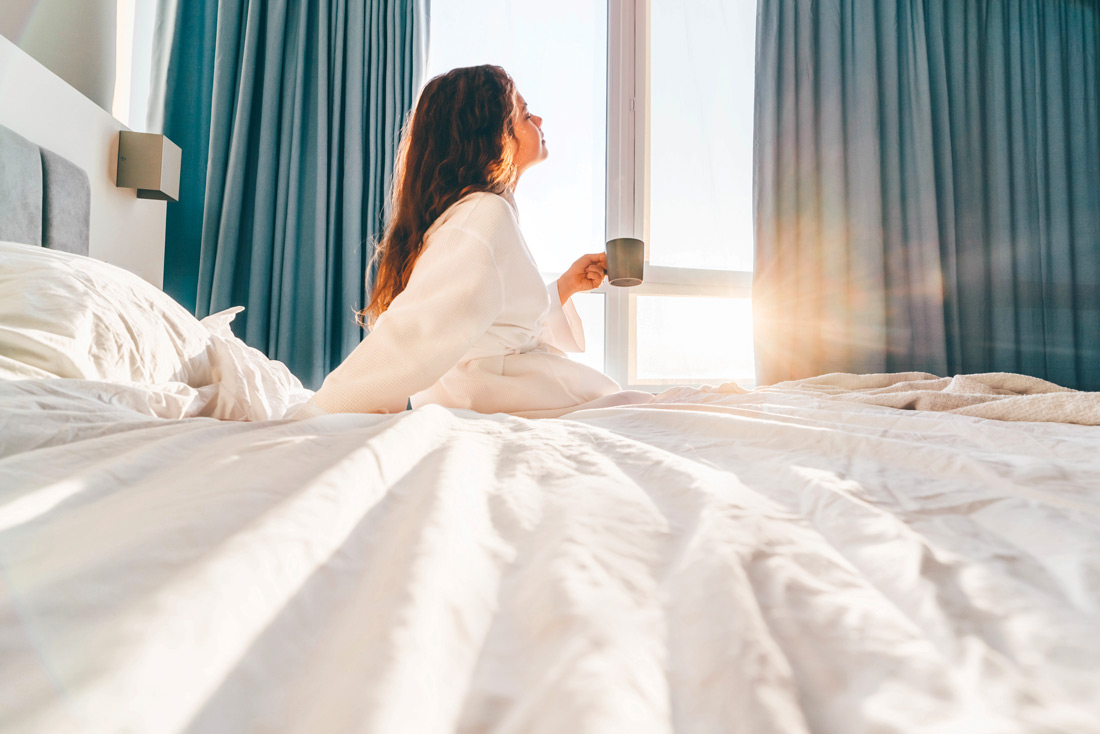 4. Refer a friend
The food and drink subscription services that took off in the lockdowns have become part of the everyday landscape and many run refer‑a‑friend schemes where both parties benefit.
Check out Riverford Organic (£15 credit per person), The Dorset Meat Company (10 per cent off next order per person), The Spicery (£5 credit for original customer, 10 per cent off orders over £20 for the friend) and Field & Flower (25 per cent off for original customer, 20 per cent off for the friend).
5. Gift a dining experience
Instead of buying a material birthday present that just adds to the growing pile of "stuff", gift loved ones a dining experience at a restaurant on their bucket list.
Most indies offer vouchers that can be purchased and printed from their websites, so the recipient will have something to open. Chances are you'll be their plus one so it's a win‑win.
6. Bulk up
No, we're not suggesting you get a Costco card. Lots of indie producers sell their products in bulk online: Roastworks Coffee Co. in Devon retails 1kg bags of The Truth and The Espresso blends (£25 each) – a £5 saving on buying five 200g bags (£6 per bag).
Camel Valley in Cornwall offers a ten per cent discount on 12 or more bottles, while Bristol Beer Factory sells 36‑pint bag‑in‑box versions of its core range which saves around £45 on the same quantity in cans. Can't manage the volume? Split the order with a friend.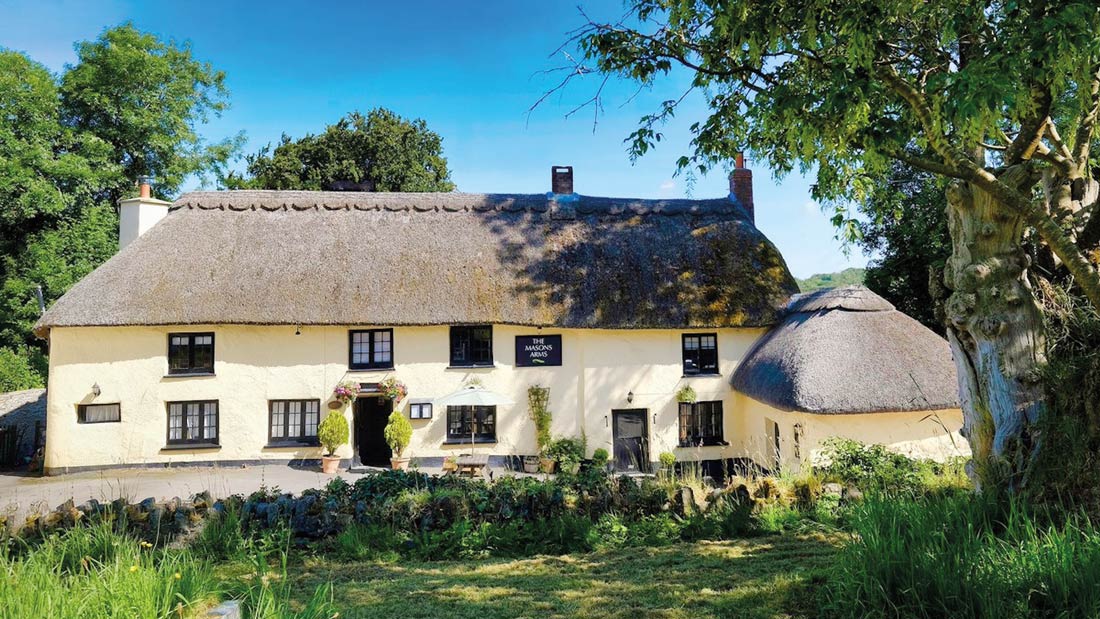 7. Make lunch the new dinner
Many restaurants run excellent value lunchtime menus. Chef Mark Dodson, who received the Award for Special Contribution at the Trencherman's Awards 2022, offers just such a deal at The Masons Arms in Devon. Where else would you find a three‑course lunch at a Michelin‑starred restaurant for £29.50? At The Ethicurean in Somerset, lunchtime guests can sample head chef Mark McCabe's hyper‑seasonal multi‑course experience for £75 per person – the evening version costs £150.
8. Go off-peak
The cost of a staycation in the South West is hugely dependent on the time of year, with peak season and school holidays the most pricey. However, early spring and late autumn are much cheaper and still fantastic times to holiday in the region: the beaches are quiet, the coast path uncrowded and restaurant tables easy to book at short notice. Independent hotels will also have more variability in pricing as they can respond quickly to booking trends.
9. Get cup smart
Can't compromise on your morning flat white on the way to the office? Cut waste and save cash by packing a reusable. Most independent coffee shops reward customers with a discount when they present a reusable cup. You can get a sturdy one for around £15 (we like KeepCup's colourful range) and will quickly make up the expenditure through savings.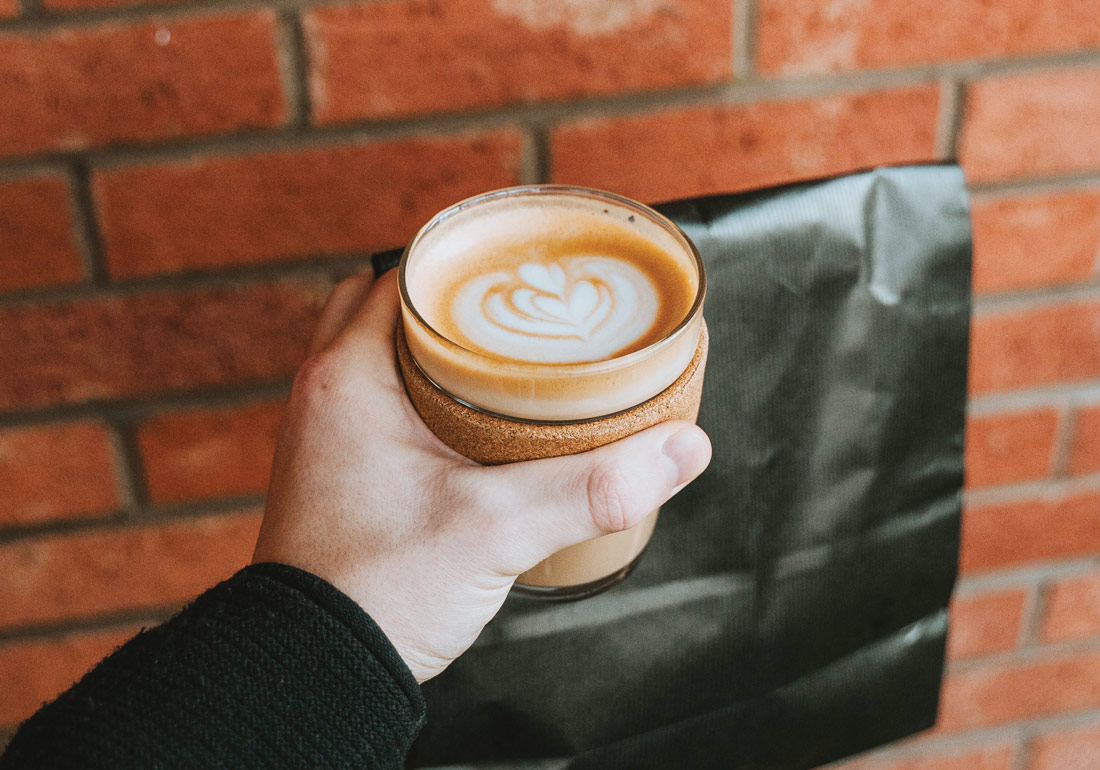 10. Be newsletter savvy
Be the first to hear about staycation deals, set menus and product sales by joining the mailing list of independent food and drink businesses. Many producers with webshops also offer an introductory ten per cent discount code when you sign up.
The Food Magazine newsletter is a great source of insider information, and regularly features the best last‑minute hotel deals and seasonal foodie events – sign up here. For special offers and events at South West fine dining restaurants, visit the Trencherman's Guide website.
11. Shop organic at farm shops and markets
Buying organic fruit and veg at local farmers' markets and farm shops is often cheaper than at the supermarket. Many farms in the South West are organic in all but certification (the process is expensive so many don't do it) so ask about their growing practices. You'll also benefit from fresher produce and a reduced carbon footprint thanks to fewer food miles.
12. Order the house red
The era of being too embarrassed to choose the cheapest bottle of wine is over. A good restaurant won't have dud options on the menu and will have picked something decent for its house wines. Plus, everyone knows the second cheapest bottle has the highest markup.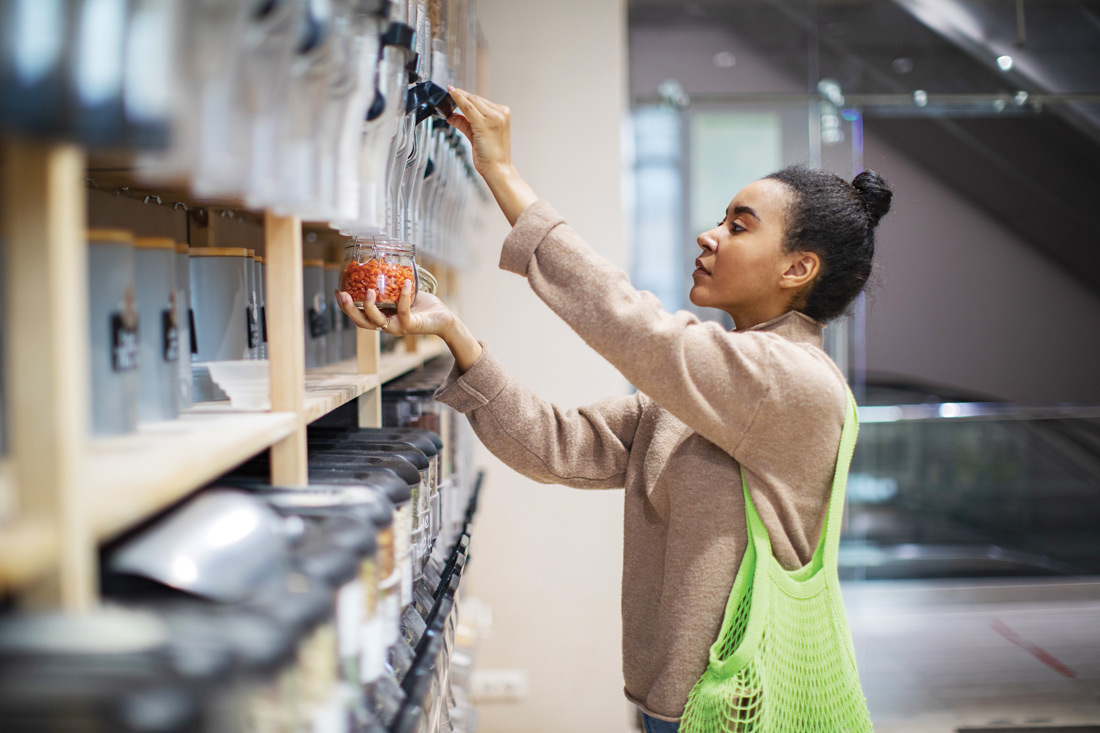 13. Zero in on zero waste
Replenish storecupboard essentials for a fraction of the price of the supermarket by shopping at zero‑waste stores. Fill Kilner jars with dry goods such as oats, nuts, flours, grains, rice and pasta and you'll be surprised by the savings. The most notable are on spices and dried herbs, which can be refilled for pennies.
14. Buy yesterday's sourdough
With sourdough loaves coming in at around £4 it's a contemporary luxury. However, lots of independent bakeries sell the previous day's bread at a greatly reduced price. Get to the bakery early for your pick of the pack, slice it at home, freeze (it freezes brilliantly) and then toast on demand. Slicing a fresh loaf in half and freezing half as above will also give your loaf longevity.
15. Be container savvy
Some indie producers reward customers who return packaging, which is then either reused or recycled by the producer.
Trewithen Dairy has 150 self‑serve machines across the South West, from which customers can refill milk bottles (paid for on the first use) at a reduced rate.
In Gloucestershire, Rave Coffee has installed a refill station at its Cirencester coffee shop so customers can replenish their stock of just‑roasted beans at a discounted price. Take your own container and get a further 50p off.
16. Get app happy
There are lots of apps offering discounts on chain restaurants but you can also use your phone to save money at indie eateries. Jurassic Feast is a fantastic portal for diners who want to support small and save money at restaurants on Dorset's south coast. The monthly membership costs £2.99 and gives subscribers access to offers at restaurants such as Robin Wylde, Mark Hix's The Oyster & Fish House and Millside. Its Just Visiting plan (£4.99) provides holidaymakers with access for two weeks.
Foodstuff in Bristol is an independent alternative to food delivery giants like JustEat. It works exclusively with independent venues, pays riders a living wage and promises zero‑emission delivery. As well as delivering food, the app offers special discounts at hero restaurants such as Flour & Ash, Salt & Malt and Danny's Burgers.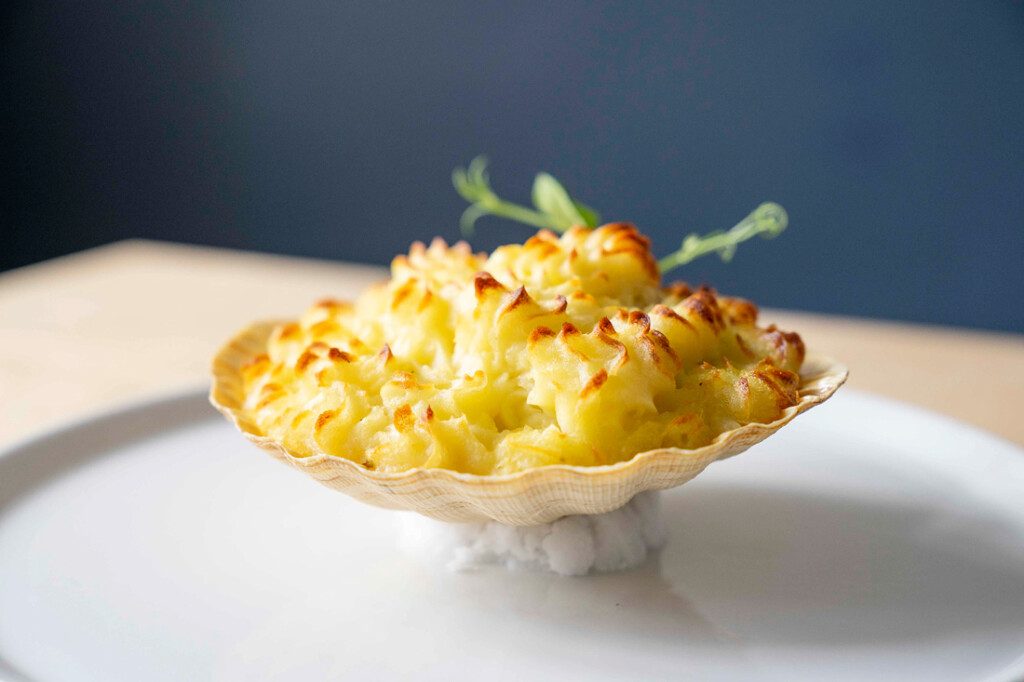 17. Embrace obscure cuts
There's no denying that sourcing high‑welfare chicken breasts or rib‑eye steaks from the local butcher will be more expensive than factory‑farmed supermarket versions. However, independent butchers offer a wider variety of obscure cuts which are much more affordable.
Thrifty beef cuts like cheek, brisket and shin are packed with flavour and incredible when cooked low and slow. Lamb shoulder is a more affordable alternative to leg, or try grilled chump or slow‑cooked breast. If you don't have a local butcher, online retailers such as Pipers Farm and Coombe Farm Organic sell a wide variety of cuts – they also offer meat boxes which are good value if you have the freezer space.
18. Bring back the doggy bag
There's no shame in asking to take home leftovers if you've over ordered – what you don't eat at dinner can be tomorrow's lunch. Restaurants across the South West are actively encouraging customers to take food home: Queen of Cups in Glastonbury has stocked up on biodegradable containers and reports many customers packing dips and cold mezze to take home – with an additional side of bread to be picked up with the bill.
19. Grab a magic bag
Apps like Too Good To Go are a way to bag a bargain while also paying indie venues a small amount for food that would otherwise go to waste. Magic Bags – a surprise assortment of goodies from the day, such as cakes, pastries and sandwiches – are the most popular option and normally cost around £3.
You'll need to pick up purchases at a time specified by the venue – usually around closing time.
20. Don't waste good wine
Wine preservation systems are used by restaurants to give wine longevity – a bottle can be kept open for a few days in excellent condition. Until now these systems have been for commercial use only but Eto's patented preservation system brings the same benefits to the domestic market. The slick contraption is pricey at £139, but you'll soon make your money back if you're guilty of wasting expensive wine by not drinking it soon enough.
Keen to stay up-to-date on what's new and get the heads-up on the best places to eat, shop and stay in the South West? Want to support independent publishing and creativity in the region? You can do both at once when you take out a subscription to the printed edition of Food Magazine. Six gorgeous issues a year, delivered to your door for just £25. Subscribe here.