The craft beer boom welcomed a wave of new indie breweries to Cornwall, carving out a reputation for the region as the home of flavour-forward small-batch beers. Check out these Cornish craft breweries worthy of a spot on your must-try list
Firebrand Brewing Co
Firebrand set the Cornish craft beer scene alight when it was established in 2012. Co-owners and brewers Joe and Stephen first started brewing in a converted milking parlour on Bodmin Moor, where they combined natural ingredients with Cornish spring water and American hops to produce funky and flavour-forward beers. The brewery's logo – a chough (also known as the crow of Cornwall) perched inside a milking parlour – pays homage to its first home.
After almost a decade in the parlour, in 2021 the team moved to roomier digs on the outskirts of Launceston. Their new home has allowed them to invest in high-spec equipment and introduce a taproom overlooking the brewhouse and shop stocked with fresh sips to sample. It's worth checking Firebrand's socials for news on events, tours and tastings .
The best way to get to know the Cornish craft brewery is via its Taste of Firebrand mixed case which features four cans from its core range (Thundercloud, Graffiti, West Coast Session and Patchwork Rocket Pale Ale) and an enticing mix of fan-favourite beers (available as 12 or 24 box).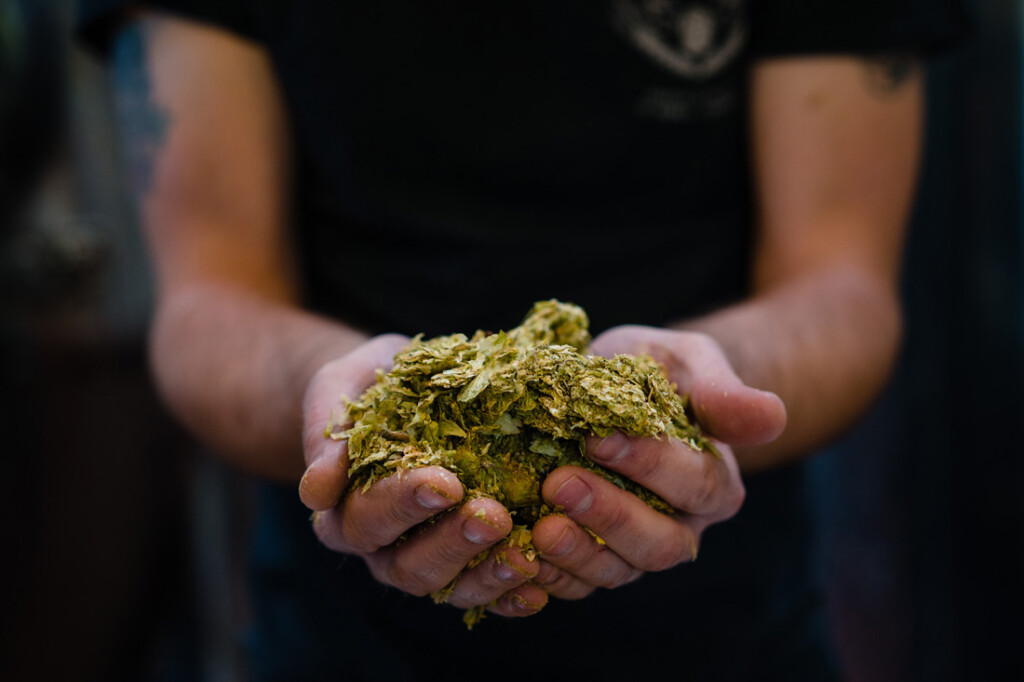 Driftwood Spars Brewery
From their longstanding home in the village of St Agnes on the north Cornwall coast, the Driftwood Spars crew produce consistently delicious beers.
The Driftwood Spars Brewery story started in 2000 when Louise Treseder, landlady of The Driftwood Spars pub, met brewing buff Pete Martin and asked him to set up a microbrewery. Pete's beers quickly gained popularity for being delicious and distinct, especially once he established the brewery as the first in Cornwall to exclusively produce gluten-free beers.
In 2020, Pete sadly passed away and new head brewer Mike Mason continues his legacy. His first release was craft collection The Cove – we recommend Midnight Skinny Dipper Stout, a smooth and sweet stout with chocolate and biscuit notes and a creamy mouthfeel.
Harbour Brewing Co
The team at Harbour Brewing Co combine their respect for Cornish traditions with modern brewing techniques to produce unique, well-rounded beers from their base in Bodmin.
Harbour's range of craft beers are inspired by the crew's experiences in the county – from wintry post-surf sessions which demand dark, warming stouts to summer barbecues spent sipping citrus-focused IPAs. They then take the finest ingredients and, with the help of their impressive collection of brewing kit, create beers that embody the Cornish lifestyle.
Up for something different? Give the Barrel Aged Cherry Sour a go. The lambic-style sour beer is aged in French oak wine barrels for 24 months and finished with sour cherries.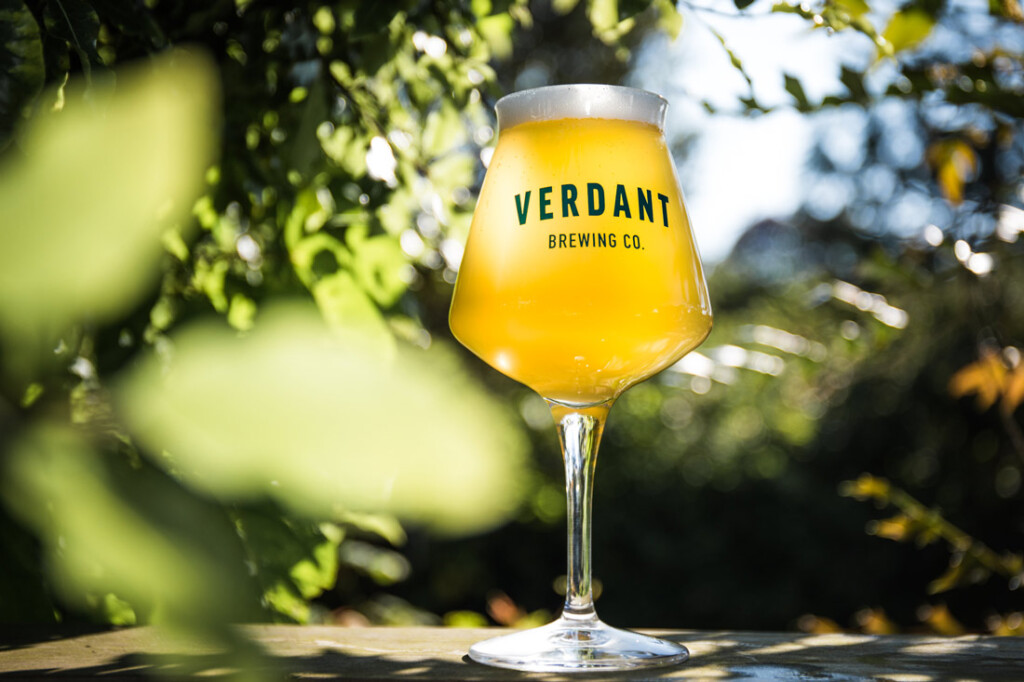 Verdant Brewing Co.
A love of hoppy beers and a distinct lack of them in the area inspired homebrewers Adam and James to pursue a career in craft beer.
In 2014, the pair launched Verdant Brewing Co. in Penryn and, with the help of craft brewers and friends, were soon pushing the boundaries of traditional Cornish brewing via their range of unfiltered hazy pales, IPAs and DIPAs.
Every Wednesday (at 10.30am, to be exact) the Verdant website is restocked with its latest releases, which its loyal league of followers snap up alarmingly quick. If you don't fancy being tied down to one particular style go for the Build a Box which allows you to mix and match.
There are plenty of outposts where you can sink a Verdant pint but we recommend making tracks to the Verdant Seafood Bar in Falmouth where the team serve barrel-fresh beer alongside local fish dishes.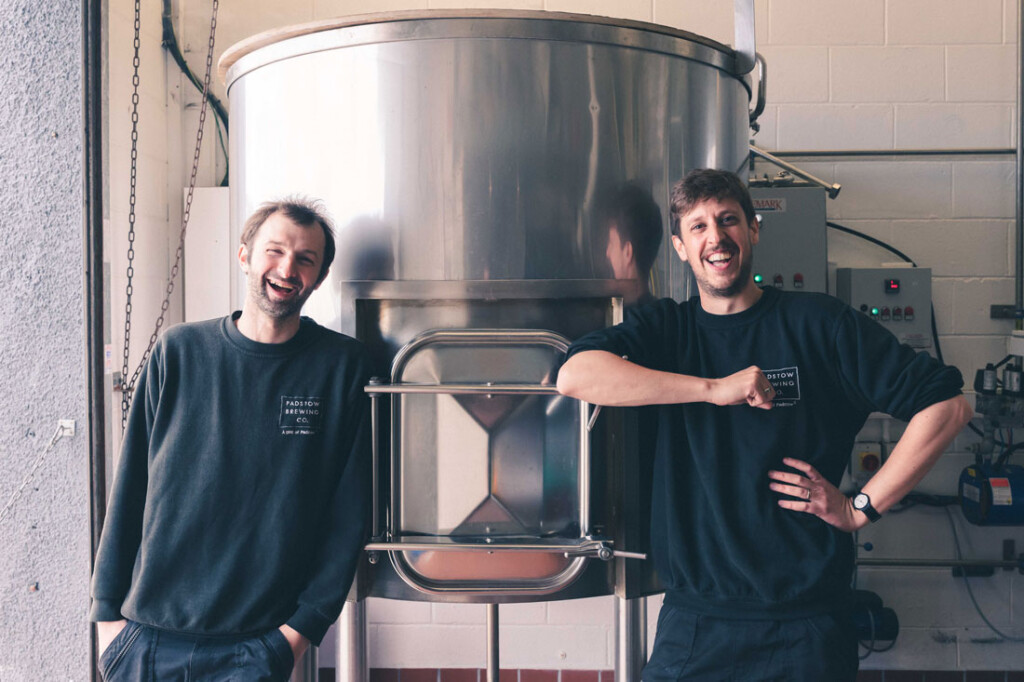 Padstow Brewing Co.
Padstow Brewing Co. started out in 2013 as a homebrewing project in founders Caron and Des Archer's former surf shower.
Today its one of Cornwall's best known indie breweries and is powered by an enthusiastic team of brewers and beer buffs at its custom-built brewery on the outskirts of the popular Cornish holiday destination.
There are three ranges for beer fans to explore: core, seasonal and speciality. The best places to get stuck into the collection are the two tasting rooms in Padstow (one on Broad Street, the other on Duke Street) where you sip and chat with the friendly bar crew.
---
Like 5 of the best Cornish craft breweries? Check out our pick of Cornish coffee shops here.
We choose the companies included in our 5 of the best features based on editorial integrity. Occasionally, some inclusions will be from clients with whom we have a commercial relationship.