The South West is chocka with small independent producers crafting exceptional bean-to-bar goods. We've handpicked a few favourites which offer chocolate subscriptions, so you can get a monthly fix of the good stuff
The Chocolate Society (pictured above)
Coming from The Chocolate Society, it's a given that this subscription box will feature chocs of the highest calibre.
Each month the team of Somerset chocolatiers create a Box of the Month filled with delicious domes crafted from fresh cream, butter and real herbs and spices. The curations include seasonal specials such as mandarin and yuzu, raspberry and lime ganache, and honeycomb gianduja.
Set a calendar reminder if you don't have a subscription as they only create 750 boxes each release so competition to get your mitts on one is high.
A three-month subscription is £65 – subscribe here.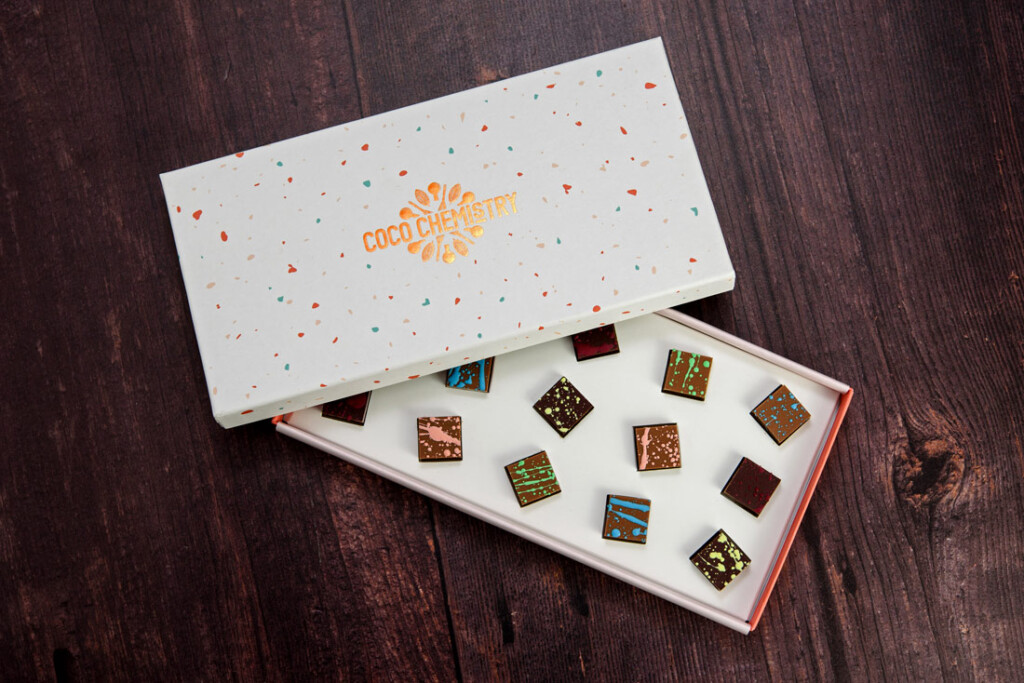 Coco Chemistry
Wiltshire's Coco Chemistry was set up by two experimental scientists, Richard Phillips and Julie Wishart, who pride themselves on pushing the boundaries and coming up with the kind of novel flavours you won't find in the confectionary aisle of your corner shop.
A monthly Fresh Flavour Box includes 15 chocolates crafted with daring flavours, fruit purees and fresh cream. Made literally hours before dropping through the letter box, these rare and unique chocs are so fresh they are best kept in the fridge.
A three-month subscription is £70 – subscribe here.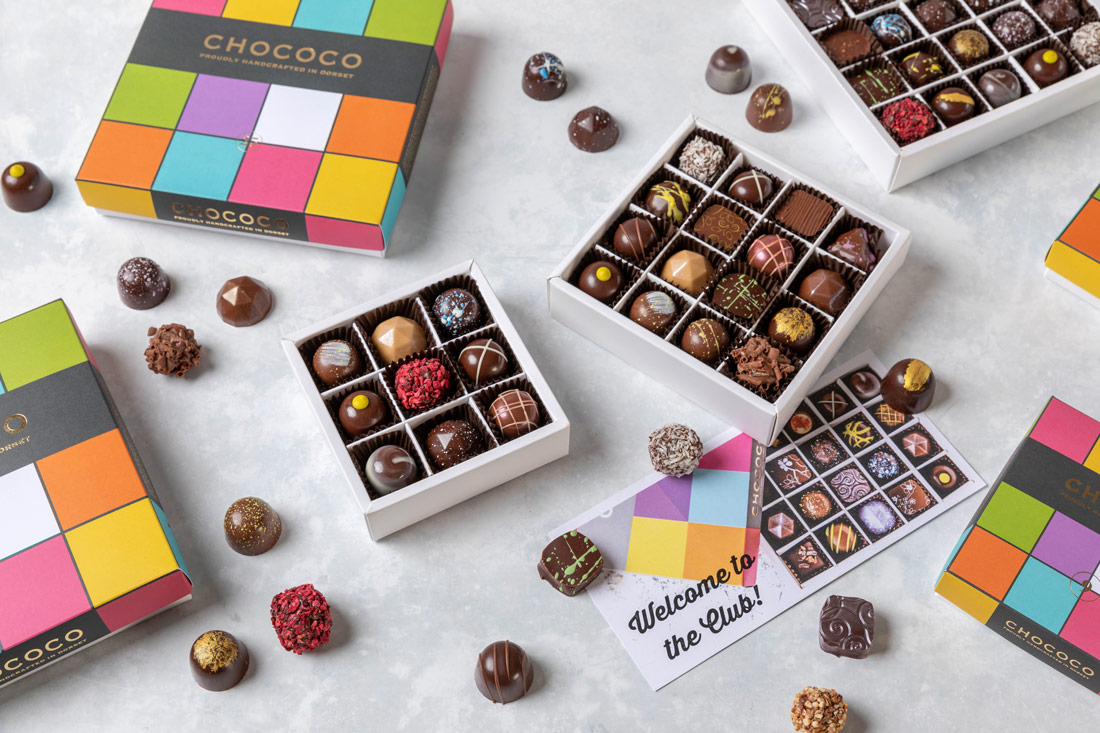 Chococo
The glossy globes and slick squares from this artisan chocolatier arrive so fresh they need to be gobbled up within two weeks. Chococo founder Claire Burnet and her team create phenomenally fresh chocs and put an emphasis on natural locally sourced ingredients which showcase the best of the region.
Treat the chocoholic in your life to a Chocolate Club medium subscription box and, every four weeks, they will receive a box of 16 chocolates (including award winners, classics, seasonal and new) from the Dorset chocolatier.
Expect seasonal flavours like Spiced Rum (raisins steeped in Two Drifters Dark Devonshire rum blended with spices and Madagascar dark chocolate).
A three-month Chocolate Club medium box subscription is £65.85 – order here.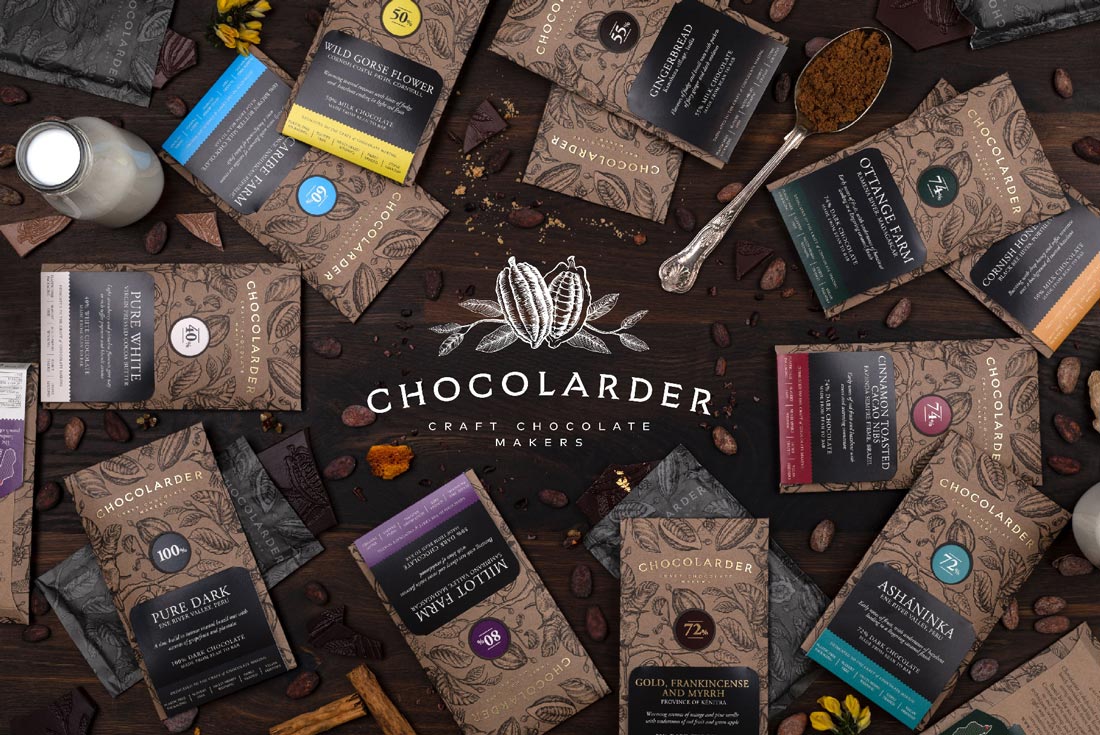 Chocolarder
Chocolarder HQ, in the heart of Cornwall, is where former pâtissier-turned-chocolatier Mike Longman crafts his line of ethically produced bean-to-bar single origin chocolate.
His Cornish team are on a mission to harvest local seasonal ingredients. They collaborate with local growers and producers, and even do a bit of foraging themselves, then challenge Mike to come up with innovative and delicious flavour combos.
One of his latest creations is an orange pomander truffle: a rich chocolate shell with a soft pave centre, made from Ashaninka dark chocolate, fresh orange and a touch of clove.
A monthly seasonal subscription includes a curated box of limited-edition truffles and two bars of chocolate.
A three-month seasonal subscription is £76 – order here.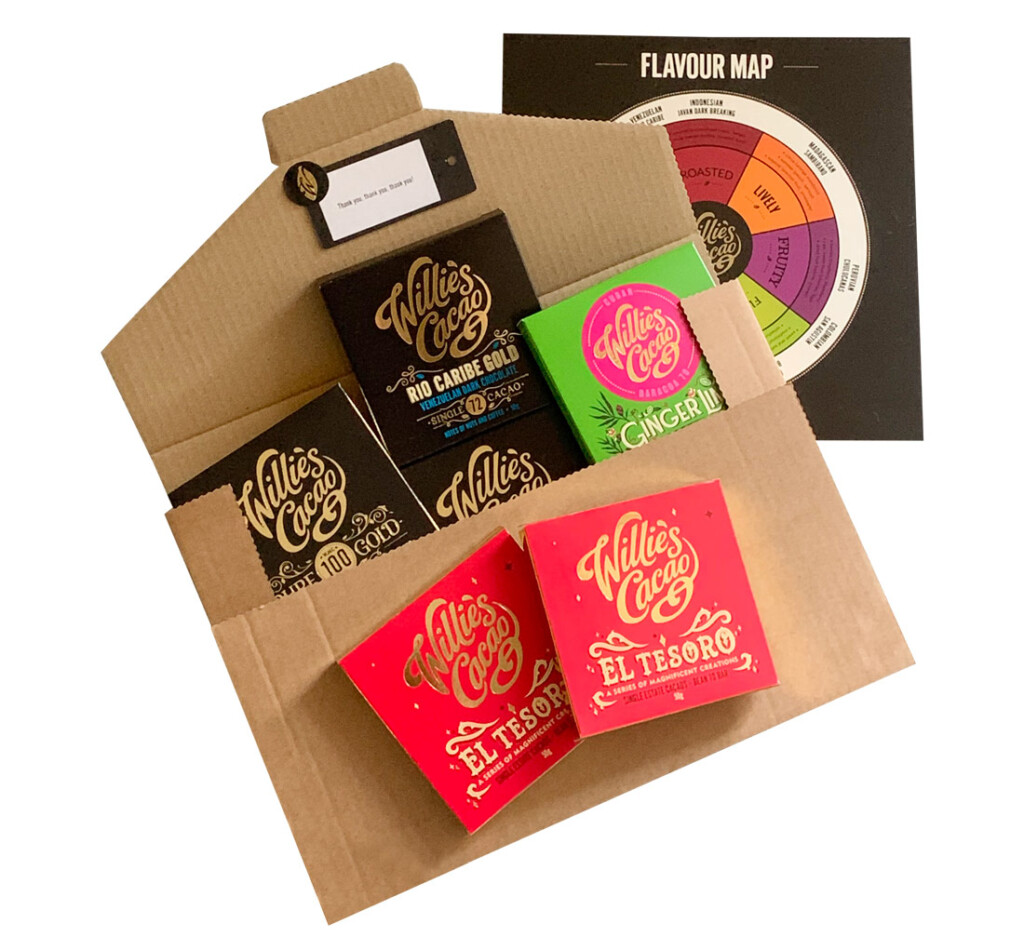 Willie's Cacao
Cacao critics rave about the long finish, beautiful flavours and superior aroma of the bars created by Devon's own Willy Wonka, Willie Harcourt-Cooze.
His monthly subscription consists of ten different hand-selected 50g chocolate bars and includes two of his Magnificent Creations (special edition chocolates made from unusual ingredients not available in any shop).
In the first box you can expect Willie's Magnificent Creations to be inspired by the flavours of Japan with ingredients such as yuzu, hojicha, and black garlic and miso (the umami-packed salted caramel of the Japanese world).
A three-month subscription is £57.75 – order here.
Like 5 of the best chocolate subscriptions? Check out our favourite letterbox bakes here.