Turkey doesn't have to be top of the table this Christmas. We've found five equally tasty alternative Christmas dinner centrepieces which capture the celebratory spirit and go just as well with the traditional trimmings
Darts Farm Prime Rib Roast, £70
Rib of beef has become a popular centrepiece on festive dinner tables in recent years – not only because it's delicious but because it also perfectly complements traditional sides like roast potatoes, red cabbage, glazed carrots and sprouts.
This slow grown, Ruby Red Devon cattle joint from Darts Farm is seriously impressive. It's well marbled and French trimmed, so as it cooks the fat melts adding succulent flavour and resulting in an extremely tender cut.
Buy it here.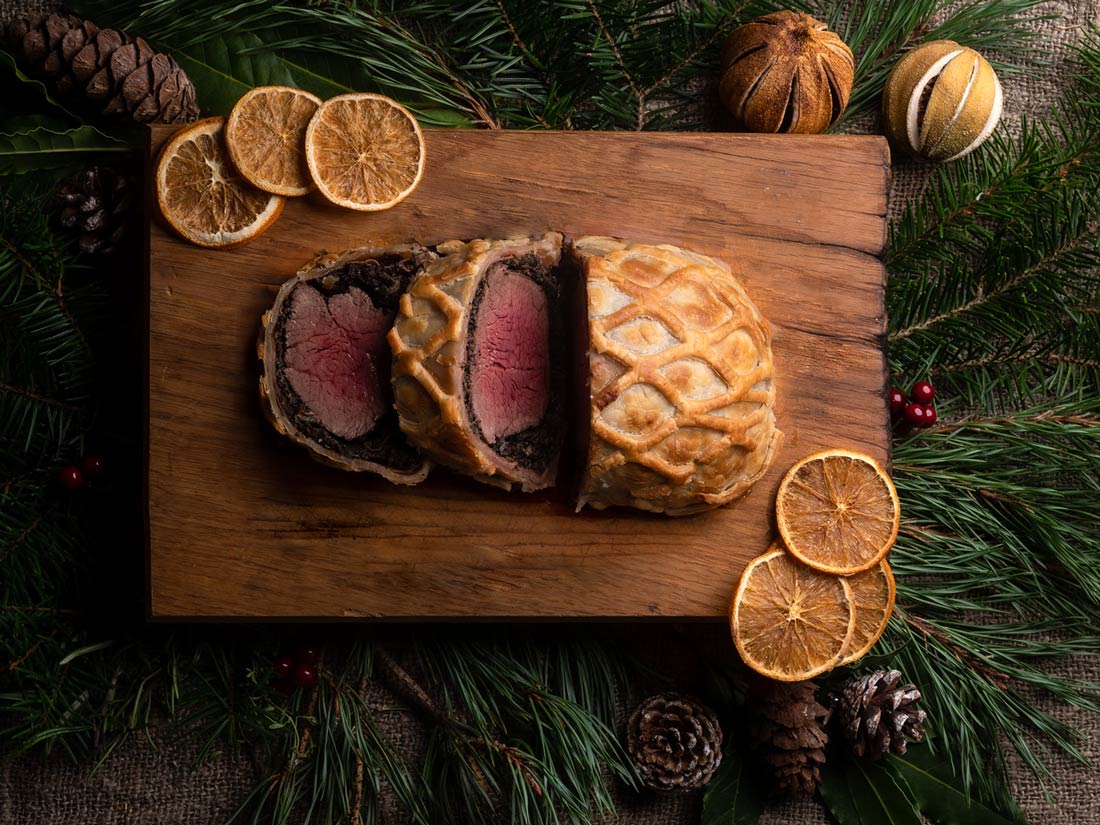 The Dorset Meat Company Grass-Fed Beef Wellington, from £38.95
This timeless British classic will go down well with those around the table who favour red meat over poultry.
The team at The Dorset Meat Company have handily done all the hard work of encasing the delicious grass-fed West Country beef fillet in parma ham, brandy-infused mushroom duxelles and pastry. All you need to do is simply brush it with beaten egg and pop it in the oven.
This is a show-stopping main that requires minimal prep, making it ideal for busy hosts.
Buy it here.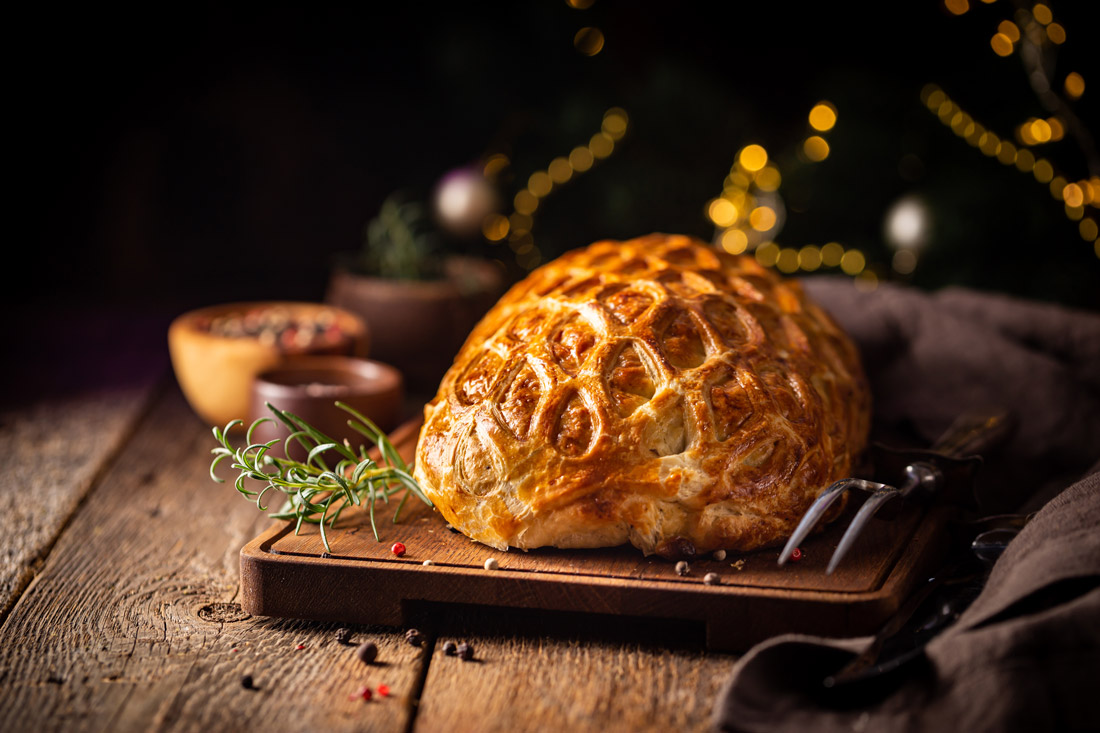 Riverford Christmas Veggie Wellington Kit, £11.95
Reduce your meat consumption and save money this Christmas with this very economical veggie wellington meal kit from Riverford Organic Farmers in Devon.
Serving six people, it's laden with lentils, portobello mushrooms, carrots, celery, spinach and infused with garlic and rosemary. Prep and assemble all your ingredients the night before, so all you have to do the next day is build and bake it.
Buy it here.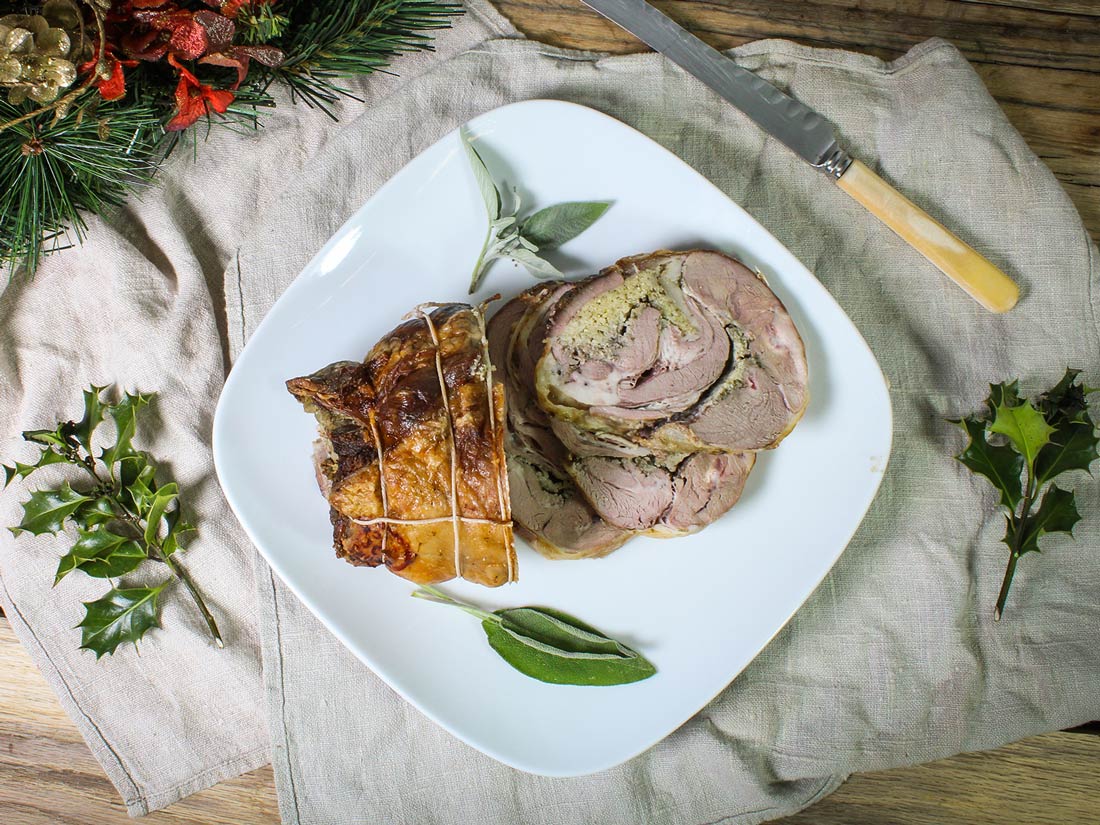 Eversfield Organic Stuffed Shoulder of Lamb, £47
This organic lamb shoulder crammed with gluten-free sage and onion stuffing proves that lamb needn't just be for Easter – it works jolly nicely as part of a Christmas feast too!
Lamb pairs well with an abundance of different flavours, making it hugely versatile. Enjoy it on Christmas Day with all the usual festive trimmings and then scoop up the leftovers – if there are any – for a Boxing Day shepherd's pie.
Buy it here.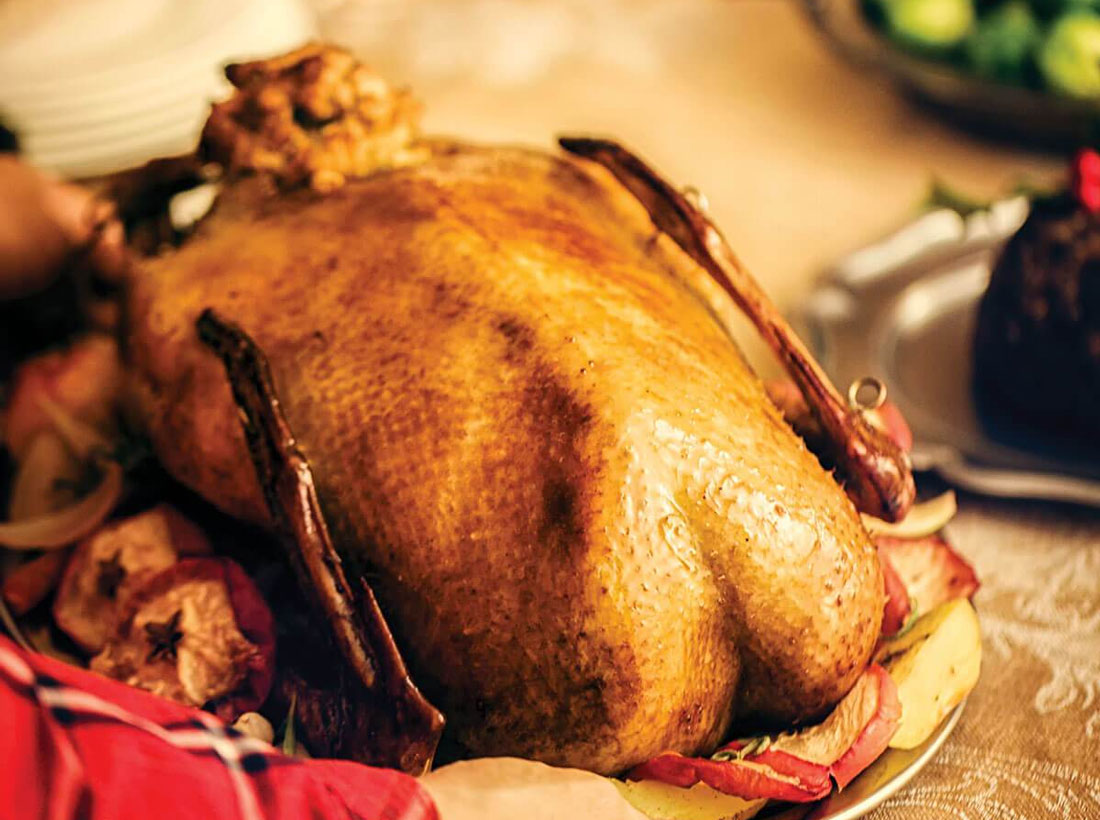 Darts Farm Free Range Whole Goose, from £101
Goose is synonymous with Christmas, thanks in part to Charles Dickens' A Christmas Carol which made it fashionable in Victorian times. Prior to that it was a bird enjoyed in the Middle Ages after harvest, marking the winter solstice at Michelmas.
While turkey has reigned supreme in recent decades, a succulent whole goose offers a once-a-year indulgence at Christmas. Just remember to retain the fat to make the crispiest roast potatoes.
Buy it here.
Like 5 of the best alternative Christmas dinner centrepieces? Check out our roundup of alt Christmas desserts.
We choose the companies included in our 5 of the best features based on editorial integrity. Occasionally, some inclusions will be handpicked from clients with whom we have a commercial relationship.