The rise of bakery cafes is a food trend we can get onboard with. The caffeine and carb pros at Independent Coffee Guide share some of their favourite finds from the new The South & South Wales edition
The Whole Hog Lyme Bay, Dorset
Not technically a cafe but certainly not to be missed, this hole-in-the-wall find (pictured top) serves a holy trinity of delicious delights.
First come banging hog-roast baps. Succulent meat from organic local pigs is jammed into sourdough rolls from Bridport's Leakers Bakery and topped with homemade apple sauce, stuffing, caramelised onions, gravy and crackling.
Next in the divine line-up are hand-rolled and house-baked doughnuts which ooze with luscious fillings such as homemade raspberry jam, salted caramel and honeycomb.
Completing the trio is the top-notch coffee, served as silky espresso or whistle-clean batch brew.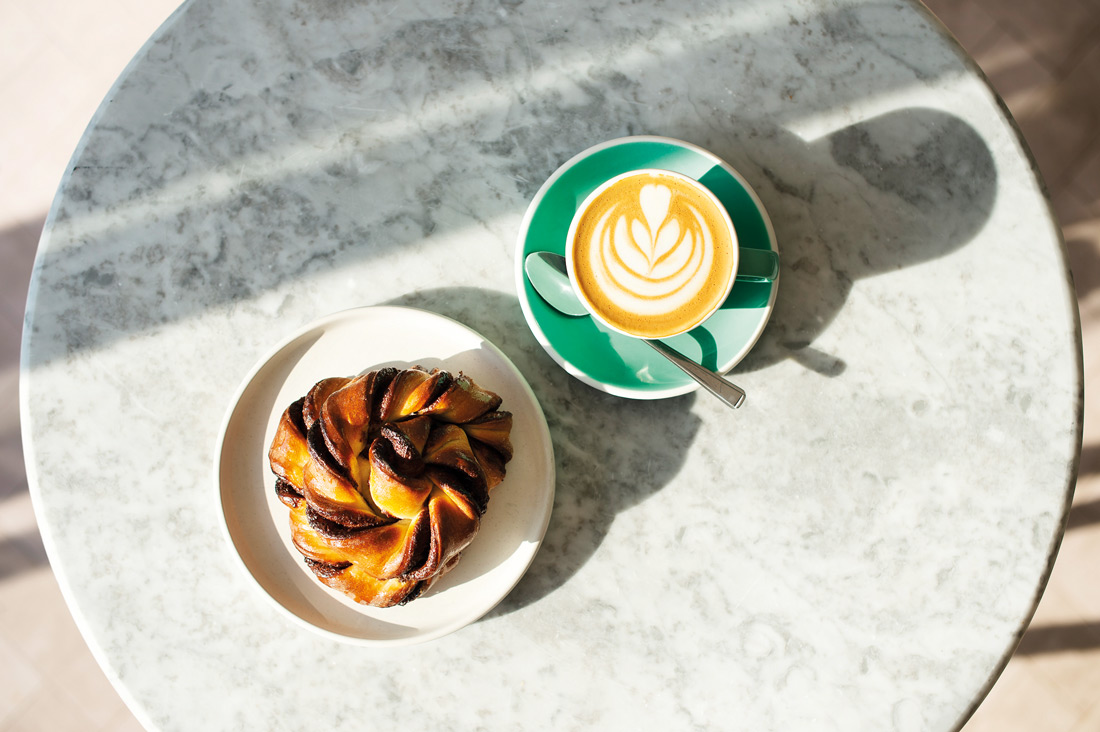 Arc Espresso & Deli, Cheltenham
Coffee fans alighting at Cheltenham Spa train station don't have to venture far to find their speciality fix. Just over the tracks on Gloucester Road is Arc Espresso Bar and Deli, an Aladdin's cave of delicious things to eat and drink.
A glorious array of pastries, cakes and savouries displayed on the white-tiled bar tempt visitors to explore more than just the coffee menu. And everything, from vegan babka to cinnamon buns and focaccia sandwiches, is made from scratch in the basement bakery.
Electric Bakery, Cornwall
The buzzing reviews of this Cornish bakery are spreading faster than gulls giving the heads-up on an incoming catch. Locals (and not-so-locals) have been flocking to Electric Bakery in Bude since it opened its doors in 2019.
House espresso beans are fresh from Cornwall's Origin Coffee Roasters and supported by a handful of rotating guest batch and cold brews. On the bakery front, exquisitely decorated double-doughnut specials are the ultimate indulgence, and light and buttery pastries are exceptional. As for the speciality sourdough, soda and yeasted breads? All we can say is: get there early.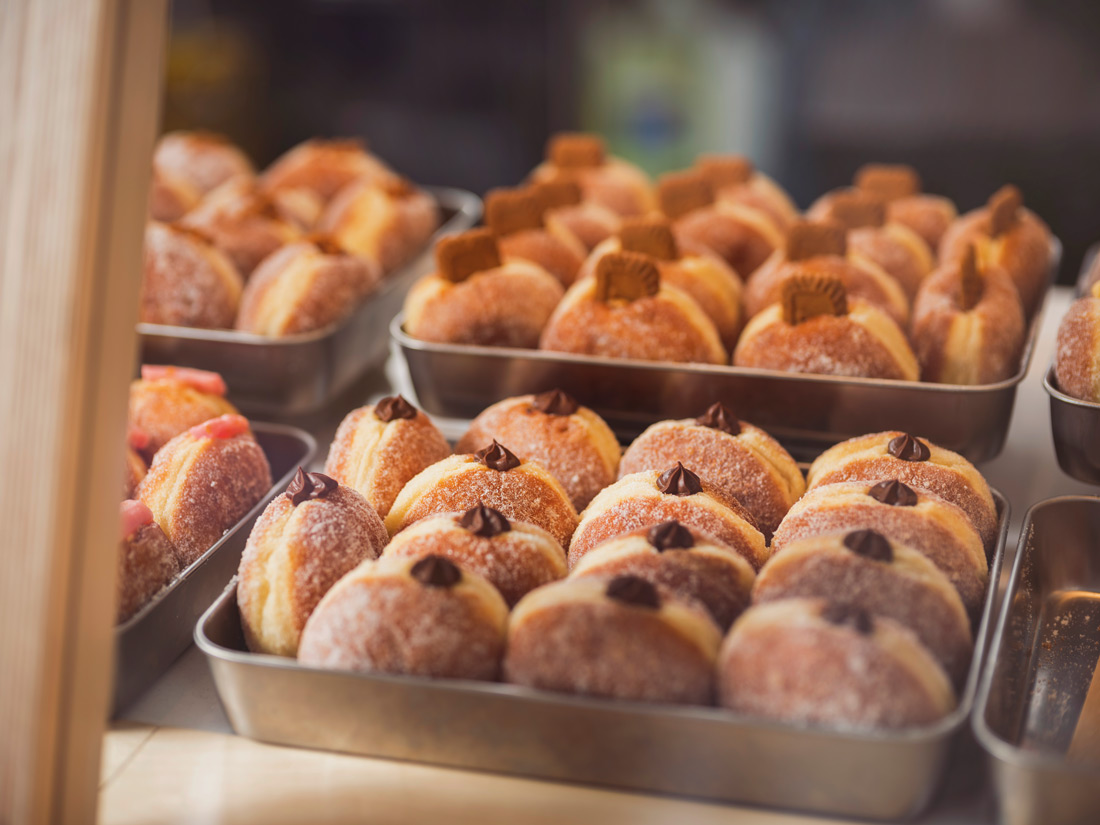 Small Goods, Bristol
When, in early 2021, Bristol's caffeine fans heard rumours of a new venue from the team that created Little Victories and Small Street Espresso, expectations were high. Happily, they've been met.
Superb coffee is the main draw at the original cafes but, at Small Goods, brews share the limelight with delicious homemade doughnuts. There's a host of custard-filled orbs to choose from, including weekly specials such as roasted fig and rosemary, and praline and hazelnut.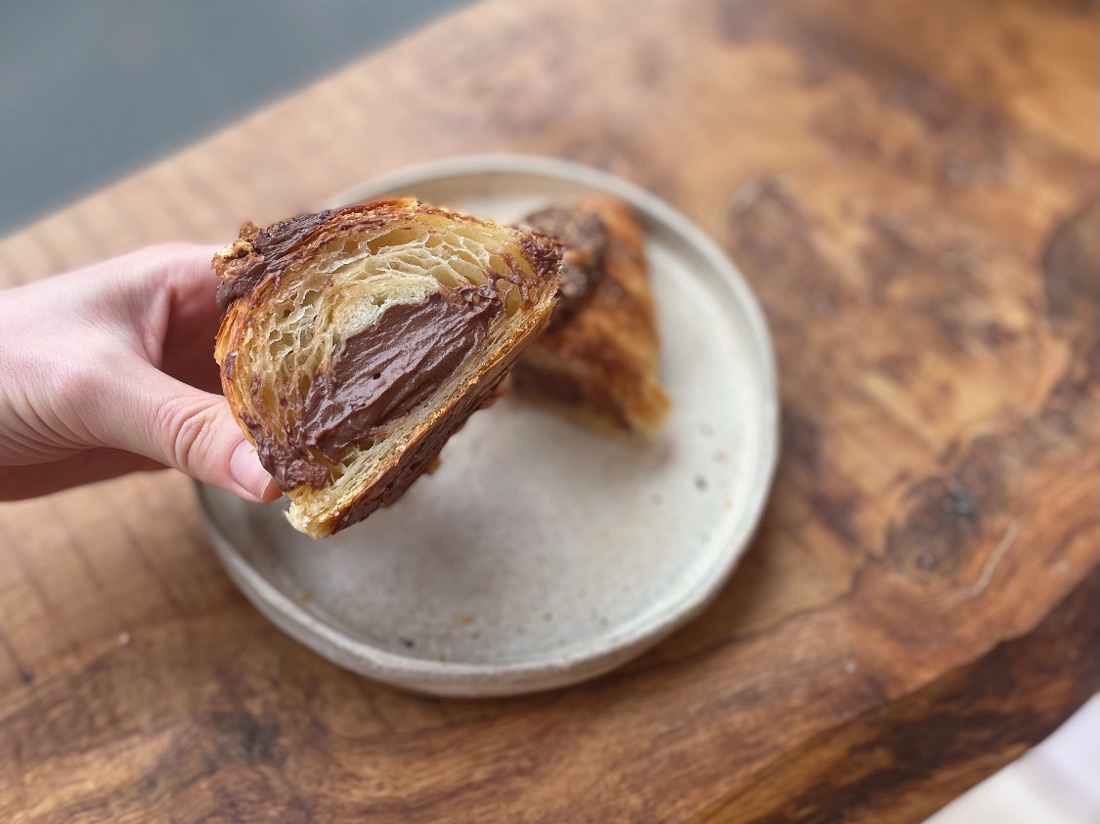 Lilac Bakery, Exeter
It's worth making the short walk across the river from Exeter city centre to this new bakery and coffee shop on Cowick Street.
Lilac Bakery opened in August 2021 and has already garnered a loyal following for its homemade pastries, buns and sourdough sandwiches. It's a good idea to rock up early to take your pick from a drool-worthy spectrum of seasonal bakes which includes gruyère croissants, glazed babka and spiced carrot cake.
Discover more incredible bakery cafes, coffee shops and roasteries in the new The South & South Wales Independent Coffee Guide. Featuring over 200 venues, from Pembroke to Penzance, Bristol to Brighton, it's a staycation essential. Buy it now.