Nick Cooper recreates authentic firepit flavours in his kitchen, with the help of Cut to the Smoke's artisan seasoning mixes
What is it?
A range of premium spice mixes designed to supercharge your barbecue and bring authentic firepit flavours to the home kitchen.
Why?
If slow-smoked meats infused with the unmistakable notes of seasoned wood is your kind of eating, this will get your coals glowing.
It was dissatisfaction with poor quality, off-the-shelf seasoning that led Cut to the Smoke founder Nigel Webster to experiment with making his own flavour-forward spice mixes. Instead of bulking them out with cheap ingredients such as cane sugar and salt, Nigel decided to introduce coconut sugar for a deep molasses flavour, and use a range of chillies that would add flavour instead of just heat.
The Premium Seasoning Pack showcases four of his best-selling spice mixes, including two Great Taste award winners.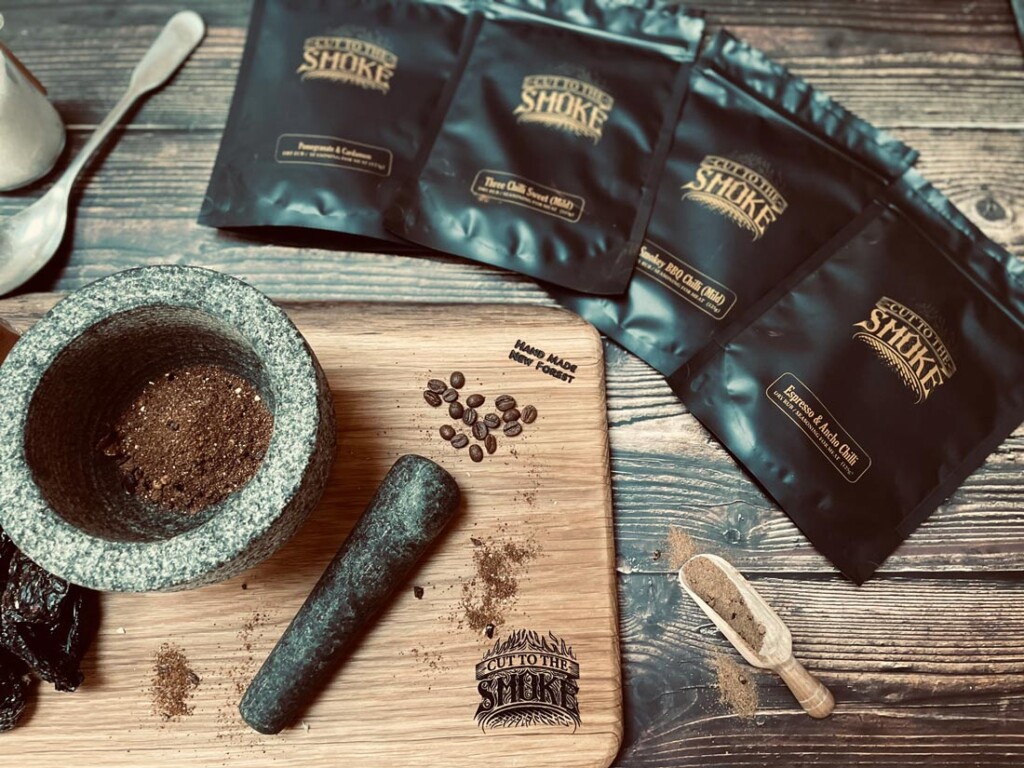 The low-down
It may have been February but that didn't stop us firing up the grill and putting the Premium Seasoning Pack to the test in a couple of hero barbecue dishes. (Read Nigel's guide to getting ready for barbecue season here.)
First on the menu was chicken shawarma. We marinated chicken thighs overnight in Three Chilli Sweet spice mix and greek yogurt, which resulted in rich and complex flavours and caramelised char. The blend of Ancho, Pasilla de Oaxaca and Mulato chillies provided a unique fruitiness and delicate heat to the juicy meat.
Next up was a slow-cooked chilli crafted with the Smoky BBQ Chilli blend. Chilli con carne is a stalwart in our household so we were intrigued to see what this mix could add to an already established family favourite.
We marinated the beef overnight in the mix that includes Ancho, Pasilla de Oaxaca and Guajillo chillies, cayenne pepper, smoked paprika, tomato, onion and garlic. The next morning, we fried it off before it got a lengthy stint in a dutch oven nestled in hot coals.
The result was stunning. Savoury and wood-smoke sweet, the flavour of the chillies shone through the fiery cayenne pepper heat and resulted in bowls mopped clean with chunks of corn bread.
Cost
£19.99 for a pack of four 125g spice blends. Each pack is enough to zhuzh up two to three family-sized meals.
Packaging
The Premium Seasoning Pack arrives in a sleek black box, so it could also make a great gift for other fire-obsessed cooks.
Recommend to a friend?
Definitely – after you've basked in the glow of their praise for your perfectly spiced dishes.