Matt Mason, executive chef of Winslade Manor near Exeter, reveals how his love affair with fine dining has been stoked by some sublime – and not so sublime – dining experiences
Harveys, London
In 1990, Matt had his first fine-dining encounter on his 18th birthday. The meal at Marco Pierre White's two-Michelin-starred restaurant Harveys is still imprinted on his memory – partly due to the superb French cuisine and partly due to the fact that his table was right next to one occupied by the actress Joan Collins.
'I can still remember every dish: the main course of Bresse pigeon with foie gras was like nothing else I had ever eaten,' he says.
Chez Nico, London
By 1996, the chef's love affair with fabulous food was firmly entrenched, so he and a good friend drove to London for a hugely anticipated lunch cooked by Nico Ladenis at three-Michelin-starred Chez Nico.
'Unfortunately, my friend started to get a migraine and, just as starters arrived, he vomited all over the table,' recalls Matt. 'Needless to say, we couldn't get out of there quickly enough!'
La Tante Claire, London
The chef visited another three-Michelin-starred London restaurant in 1998, this time to feast on the signature dish of renowned chef Pierre Koffmann.
'Back in the day, I would never leave a great restaurant without taking a menu – often signed by the chef and hoarded like a trophy.
'We ate pied de cochon – braisé au porto, farci de ris de veau et morille. It was Koffmann's celebrated dish of stuffed pig's trotters with veal sweetbreads and morels. The combination of flavours absolutely blew my mind.'
The Ivy, London
Matt also recalls many magical evenings spent celeb spotting in iconic West End restaurant The Ivy in the early 2000s.
'I remember having a few too many Bloody Marys and Porthilly oysters while sitting next to Boy George, having just watched him in his West End hit Taboo. What a night that was!'
Le Louis XV – Alain Ducasse À L'hôtel de Paris, Monte Carlo
Matt's most expensive meal to date was during the 2003 Monaco Grand Prix at the three-Michelin-starred Le Louis XV.
'Ironically, my wife was eight months pregnant with our first child so she barely ate a thing,' he says. 'At first, I nearly wasn't allowed in as I didn't have a dinner jacket; I had to borrow one from reception and it was about ten times too big.'
Le Gavroche, London
In 2005, Matt and Paul Parnell (owner of The Jack in the Green near Exeter where Matt was head chef at the time) celebrated being included in the list of Top 50 Gastropubs with lunch at two-Michelin-starred Le Gavroche.
'Legendary French chef Albert Roux joined us for the cheese course and then proceeded to happily wine and dine us for the next few hours,' recalls Matt. 'For a young chef, it was the stuff of dreams.
'The dish of coquille st jacques aux parfume des truffe was incredible. It was the most beautiful hand-dived Cornish scallop cooked in its shell with lashings of fresh truffle, served tableside with wonderful theatre.'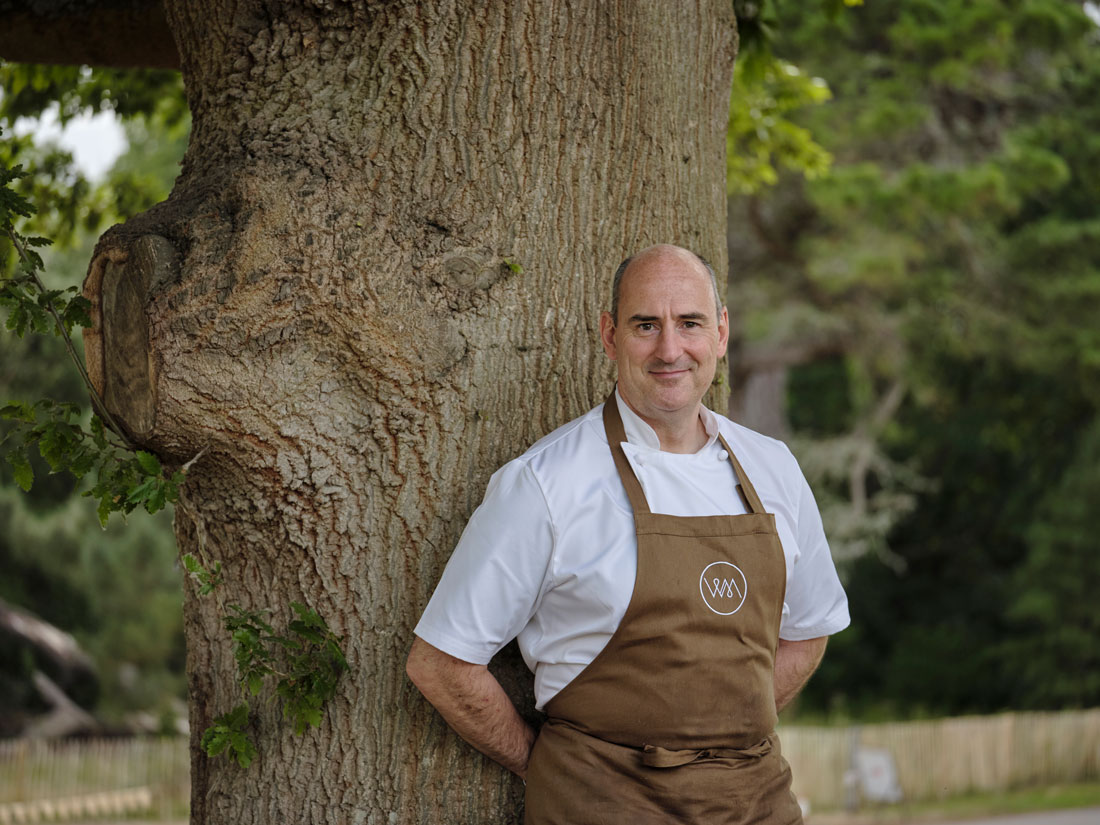 Tom Aikens, London
Matt also has fond memories of accompanying Scott Paton (now head chef at Àclèaf at Boringdon Hall Hotel near Plymouth) for a two-Michelin-starred experience at Tom Aikens in 2010.
'Scott was a very fresh-faced impressionable young man back then, but just look at the seed that was planted all those years ago. He is now achieving the kind of accolades we aspired to, and were inspired by, back then.'
wd~50, New York
After taking part in the 2010 New York City Marathon, Matt capped a brilliant weekend with a visit to wd~50 where Wylie Dufresne took an unusual approach to the cooking. The chef's menus were famous for being a madcap mashup of science, art and humble classic food.
'We ate a crazy dish of cold fried chicken, buttermilk ricotta, Tabasco and caviar, which gave me a sense of the kind of chef he was. This was food – but not as I knew it.'
El Bulli Hotel – Hacienda Benazuza, Seville
Matt also recalls a particularly intense dinner when he sampled the cooking of renowned chef Ferran Adrià Acosta at a five-star Spanish hotel. He confesses: 'To be painfully honest there were about 50 courses and we lost interest at around dish 30.'