Lockdown mundanity is taking its toll, so anything from the cat's birthday to National Margarita Day (February 22 – you're welcome) is worth celebrating at the moment. Turn Shrove Tuesday into a gastronomic event with these tips from the pros and discover how to make perfect pancakes
In any normal year most of us would only remember that it's Shrove Tuesday on the morning of the actual day and have to make a rushed trip to the corner shop after work for eggs and a lemon-shaped bottle of Jif. You might even swerve the traditional all together. Of course, this year everything's different.
So if Pancake Day isn't usually your thing, or if you want to up your game and make a lockdown boredom-busting event of it, you'll find all the necessary tips below on how to make perfect pancakes.
Pancake architecture
The first thing to settle on is the style of pancake to make. We did a reader poll to find out what the South West's most discerning foodies are planning on whipping up this year and 65 per cent reported 'traditional thin' (the kind you'd sprinkle with sugar and lemon and roll into fat cigars of batter-y goodness) as their pancake of choice. 10 per cent opted for crispy crêpe (aiming for an almost translucent pancake, usually served with Nutella and whipped cream), while 20 per cent will be cooking up American-style (spongy discs stacked high and dripping with butter and maple syrup). Just 5 per cent went for the wild card option: a dutch baby (a giant pancake cooked in a skillet).
Batter of fact
Going with the crowd and serving traditional thin pancakes? Swot up on Michelin-starred chef Paul Ainsworth's top tips before you start flipping.
For a crispy light batter, add a splash of sparkling or soda water. The bubbles create air pockets which expand during cooking.
Rest the batter for 30 minutes before frying – this allows the gluten to relax and creates a lighter pancake.
Add a few drops of vanilla essence or fresh vanilla for additional flavour and aroma. Spices like cinnamon and saffron also work brilliantly.
Topping talk
We also asked readers what they'll be topping their pancakes with this year and, surprise surprise, lemon and sugar swept the board, gaining 75 per cent of the vote. Cheese and ham came second (12.5 per cent) while Nutella picked up the wooden spoon (just 4.2 per cent).
Got time on your hands and want to take your pancake experience next level? Try these winning pancake recipes.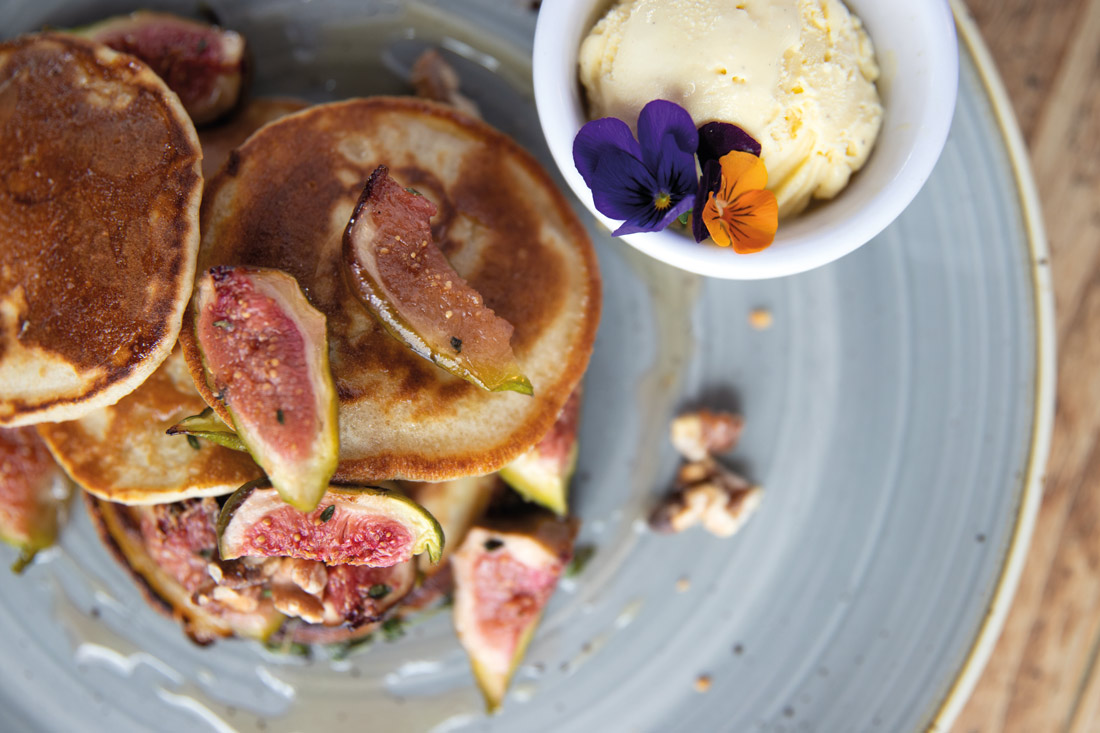 Pancakes with honey and thyme roasted figs
This must-make recipe from The Kitchen in Sidmouth is a brunchtime favourite with the Food Magazine team. Slow-roasted honey and thyme figs and toasted walnuts make a delicously grown-up topping for fluffy American-style pancakes.
Get the recipe.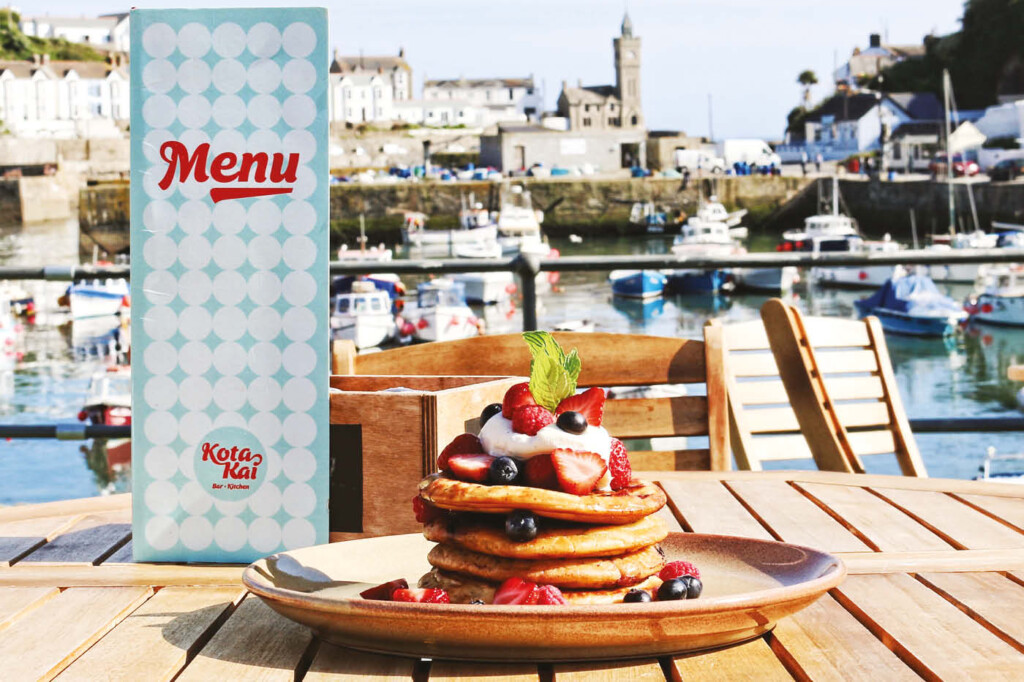 Blueberry buttermilk pancakes
The Rolls Royce of pancakes, these buttermilk beauties from Jude Kereama of Kota Kai in Cornwall are a luxe Shrove Tuesday choice. Jude adds blueberries to the batter and then tops with extra fruit and chantilly cream.
Get the recipe.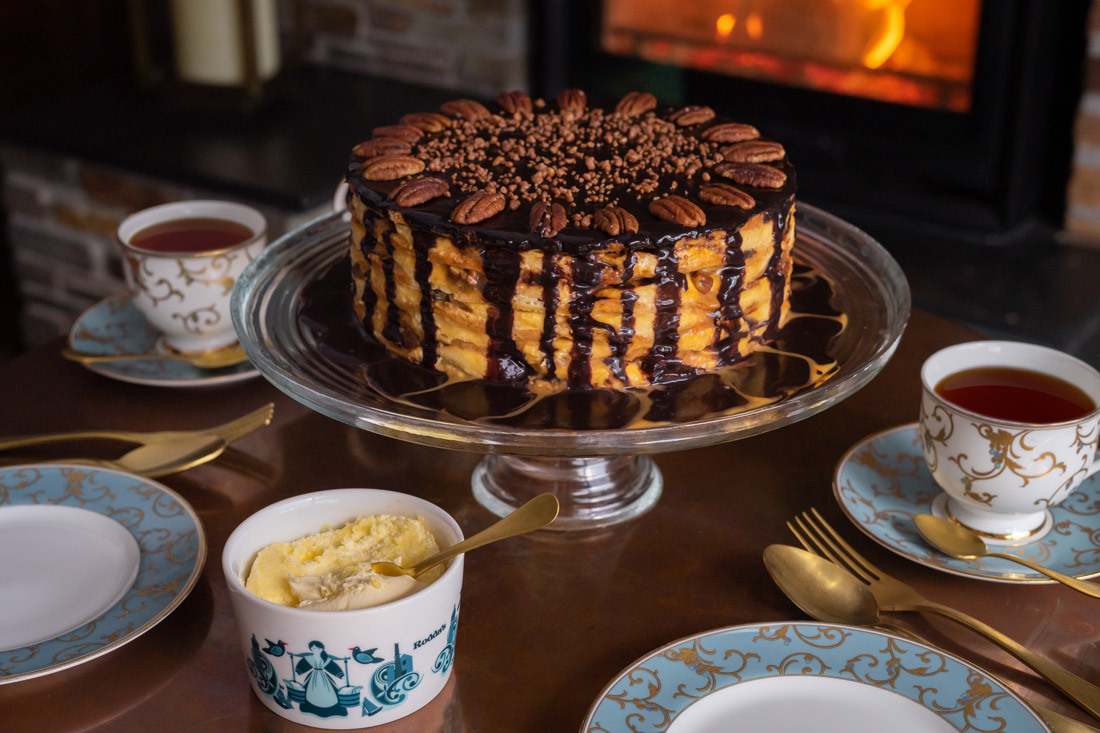 Clotted cream and banoffee pan-cake
Take pancakes to another dimension with this no-bake cake from Paul Ainsworth and the team at Rodda's in Cornwall. Layers of crispy pancakes, caramelised bananas, toasted pecans and chocolate sauce make this a showstopping afternoon treat.
Get the recipe.
Share your pancake creations with us on social – follow us on Instagram here.