Climate change is finally receiving the mainstream media attention it warrants, but when covering planet-friendly food choices journalists often report with a UK-wide perspective. Yet what grows abundantly in the North East isn't necessarily the greenest option in the South West. Kathryn Lewis explores some of the most sustainable ingredients you can source locally to help cut your carbon footprint
Seaweed
While the term superfood has been hijacked by big-brand marketing teams, seaweed is one of the few ingredients actually deserving of the title.
'Seaweed has a higher concentration of vitamins and minerals than any other food group on earth,' says Caro Warwick-Evans of The Cornish Seaweed Company. 'It's packed with iodine, iron and magnesium, zinc, and some species contain ten times more calcium than milk.'
And it's not just great for our bodies. Seaweed grows abundantly in British seas and doesn't need fresh water, pesticides or fertilisers to flourish, making it one of the most productive plants on the planet. Like all plants it absorbs CO2, but it also helps to reduce the acidification of the ocean, as well as providing a habitat for sea creatures.
Caro and her co-founder Tim van Berkel have been harvesting seaweed from the Cornish coast since 2012. Conscious of their impact on the local ecosystem, the pair, along with their team of ten seaweeders, only harvest the most abundant species (Cornwall has over 1,500) and only take part of each plant (think of it like giving the seaweed a haircut) so it can grow back. Seaweed is available to buy in many different forms.
One of the easiest ways to incorporate it into your diet is in dried flake form. Dried dulse flakes add a smoky, salty element to pan-fried potato cakes, while sea spaghetti makes a low-carb alternative to pasta in a seafood linguine. Find more recipe ideas on The Cornish Seaweed Company website.
Venison
In January this year, we reported how the closure of restaurants had sparked a wild-deer population explosion. Woodlands across the South West and beyond were becoming overrun with deer which, by eating young plants and trees, affected the habitat for other species.
The restaurant trade may be roaring once more, but wild deer numbers are still of concern as they continue to steadily increase – a trend that's been escalating for the past century. Wild deer have no natural predators in the UK, so without intervention the population will continue to grow.
'Wild deer populations need monitoring and culling to maintain ecological balance in our countryside and allow for environmental projects to succeed,' says Andy Gray of MC Kelly catering butchers in Devon.
Its wild nature makes venison a more sustainable choice than farmed beef, pork or lamb. Deer are regularly culled by landowners to prevent damage to woodland and farmland, so eating the animal prevents the meat from going to waste.
'We'll have to eat our way out of this problem, as we have populations in the country that will cause damage and harm to future tree-planting initiatives,' adds Andy.
Many landowners sell culled deer to independent butchers, so it's worth speaking to your local butcher to find out where they source from. You can also buy it online from places such as The Meat Box Company, MC Kelly's sister business.
As well as being tasty, wild venison is pretty nutrient packed: it's low in fat, high in protein and rich in iron and B vitamins.
Find venison recipe inspiration here.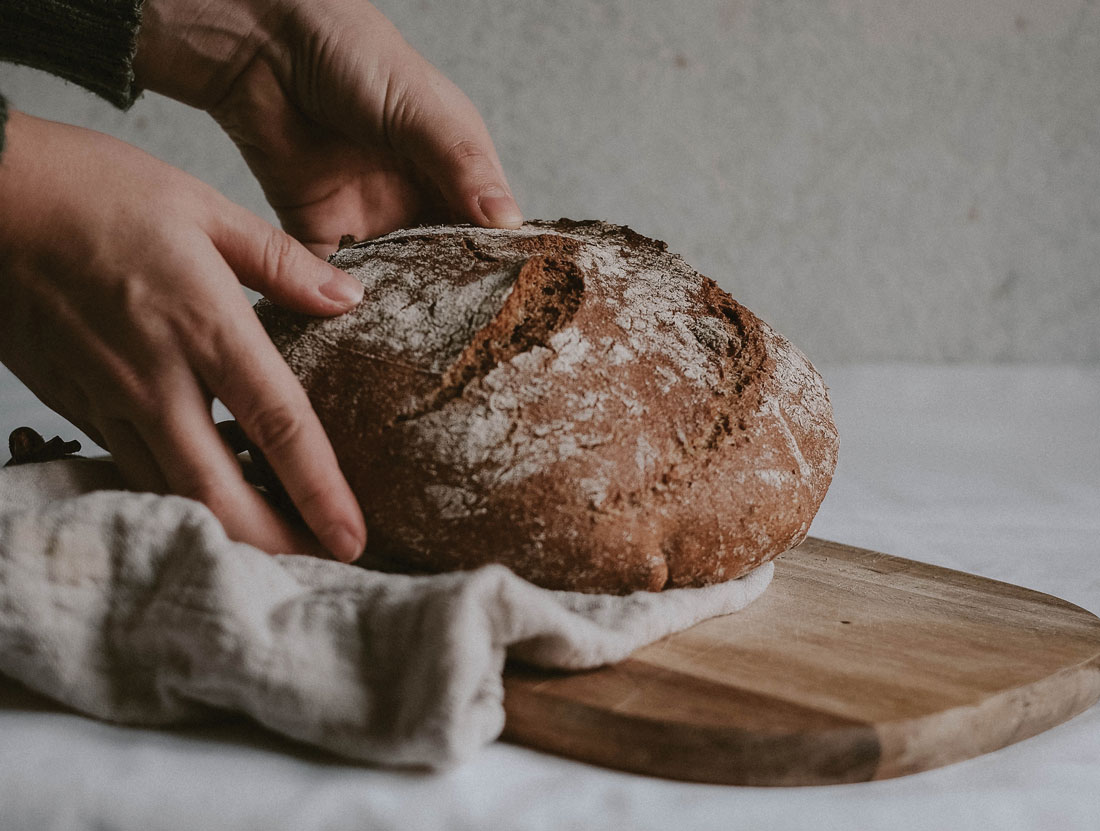 Spelt
When the team of scientists behind the groundbreaking EAT-Lancet report designed The Planetary Health Diet ('the optimal diet for people and planet'), whole grains made up the second largest portion of the plate, after fruit and veg.
Whole grains are a sustainable choice because, as the name suggests, the entire grain is used and nothing is wasted. Ancient grains such as spelt are considered to be even better for the planet as they are more resilient to extreme weather and, when farmed organically, replenish the soil with nutrients.
While still considered by some to be an off-piste grain choice, spelt can be used for a huge range of dishes. When milled into flour it works brilliantly for sourdough, seeded rolls and cakes, while the pearled grains are delicious in salads, risottos and even paella. Sharpham Park near Glastonbury is the main producer of spelt in the UK. When founder Roger Saul started growing the ancient grain on the Somerset estate in 2003 he was the only person doing so in the UK.
'At Sharpham we've created an organic rotation scheme to protect the environment and the soil, while being as productive as possible,' says Roger. 'Spelt isn't just a sustainable choice, it also has many health benefits. It's high in fibre and a great source of protein and iron.'
Try swapping South-American-grown quinoa for Somerset pearled spelt in a colourful grain salad, or switch commercially bleached flour for stone-milled spelt flour in your next batch of brownies.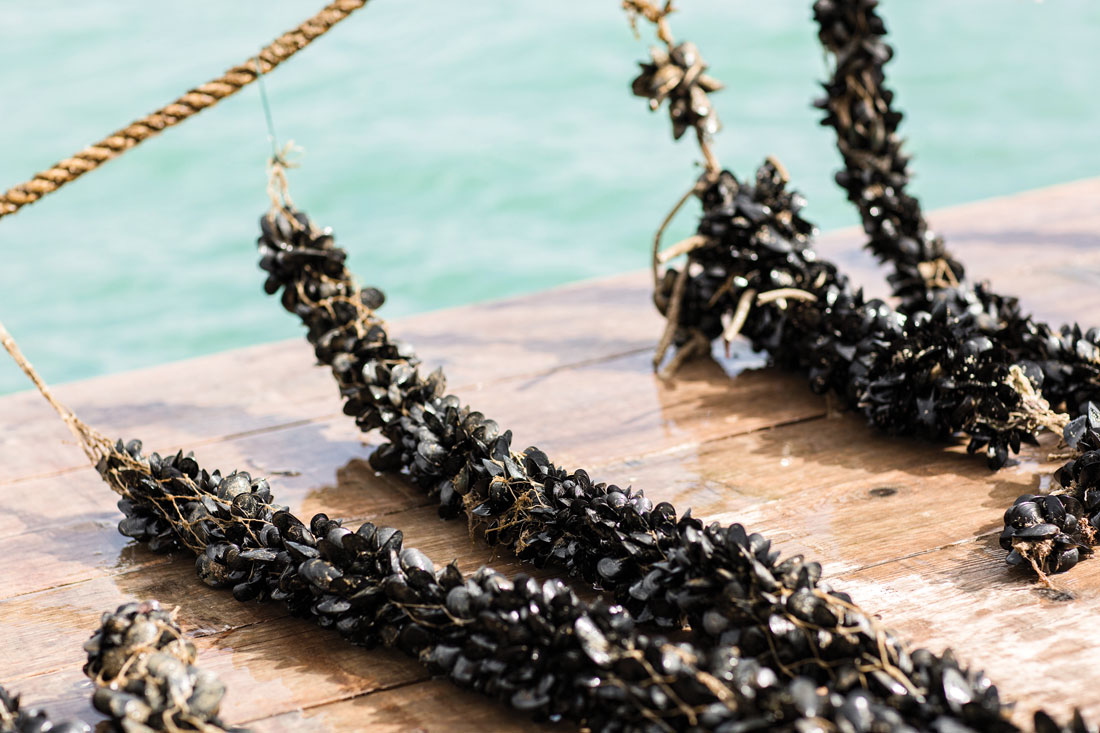 Mussels
Seafood and its ethical credentials have been hotly contested over the past year, but what is widely agreed is that mussels – and other bivalves – are some of the most sustainable seafood choices.
Rope-grown mussels don't need to be fed as they filter feed on plankton and algae that are readily available in the sea. Not only does this mussel-growing process have no inputs, it actually captures carbon because CO2 molecules are sequestered in the mussels' shells.
The bivalve's feeding habits mean the quality of the meat will depend on the environment in which they're grown, so the South West's productive waters make a fantastic spot in which to farm them.
John and Nicki Holmyard of Offshore Shellfish have been involved in the seafood industry for over 30 years and are currently in the process of building the UK's first large-scale, fully offshore, rope-cultured mussel farm off the south Devon coast.
'We're developing three sites between three and six miles from Lyme Bay, which will cover a total area of around 15km2,' says John. 'Our mussels settle naturally on special ropes which we hang in the water using specially designed equipment.
'Since we started farming, the water and seabed surrounding the farm sites have been studied by scientists from the Marine Institute at the University of Plymouth. The work is designed to see how the farm affects the marine environment and is already producing positive results. We've been able to see that the mussel lines have started to provide a habitat for many species of fish, shellfish and other marine life. It appears we're providing valuable ecosystem services.'
Find mussels recipe inspiration here.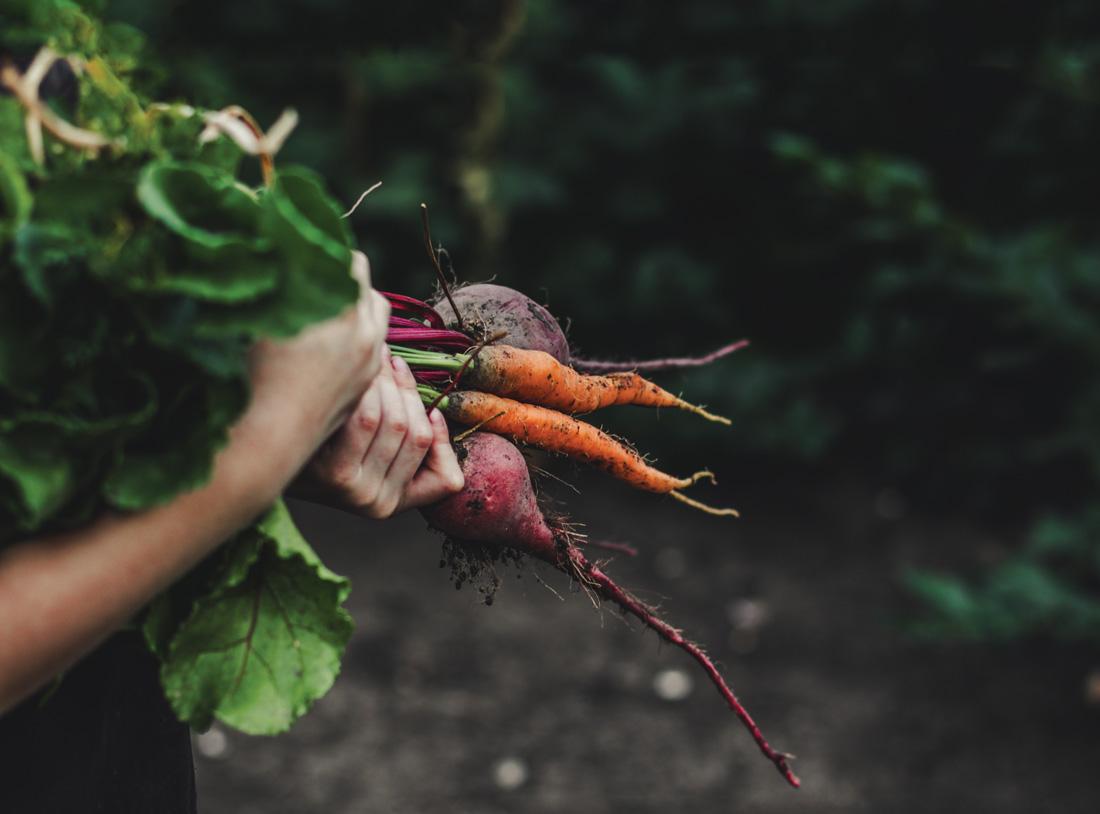 Seasonal and local fruit and veg
There's nothing better than eating something you've grown yourself but, for most of us, filling our plates with homegrown veg each day is simply a utopian dream. We know transport is one of the largest contributors to food's carbon footprint, so eating produce that's been grown locally is an easy way to make suppertime more sustainable.
'Eating seasonal UK produce is more sustainable for many reasons, one of the biggest being transport,' affirms Guy Singh-Watson of Riverford Organic Farmers. 'However, probably the biggest barrier to reducing the environmental impact of what we eat is the perception that we can all have whatever we want, whenever we want it.'
The popularity of a plethora of different cuisines from across the globe during the past three decades has resulted in supermarkets packed with exotic, airfreighted ingredients. This, paired with the demand for certain produce (think apples in spring, asparagus in winter), means nothing is ever "out of season".
'In the UK we currently produce about 50 per cent of our food and much less than that when it comes to fruit. If we are going to live sustainably, we need to drastically increase the amount of food grown in this country, particularly fruit and vegetables.
'Given our climate, the only way we're going to achieve this is by eating seasonally and not expecting tomatoes, peppers and aubergines to be available all year round. We need to be willing to enjoy what's in season.'
There are lots of local and national fruit and veg box schemes – including from Riverford Organic Farmers – which deliver seasonal fruit and veg to customers' doors. Use it as an opportunity to get out of your usual routine and experiment with new recipes.
Interesting in sustainability? Meet some of the South West's food and drink sustainability pioneers here.