Before you get everything fired up for barbecue season, follow these unmissable prep tips from Cut to the Smoke founder Nigel Webster and get the most out of your grill
Quality charcoal is king
Got a charcoal set-up? Be proactive and, instead of panic buying low-quality barbecue briquettes when the sun makes a surprise appearance, stock up on sustainably sourced lumpwood charcoal (Whittle & Flame, Globaltic, and The Dorset Charcoal Company are good options). Paying a little extra for high-quality fuel will reward you with better-tasting food – just remember to use natural wood firelighters to avoid unwanted chemical flavours.
Buy the best
A barbecue isn't something you should buy on whim from your local garden centre or homeware store. Do your research and find the barbecue that will suit your style of cooking. Specialist barbecue manufacturers are your best bet and most offer models for every type of outdoor cooking experience. They can also be keenly priced when compared with those from the big retailers. Use social media channels to gain insight into what different grills do and what you can expect to achieve.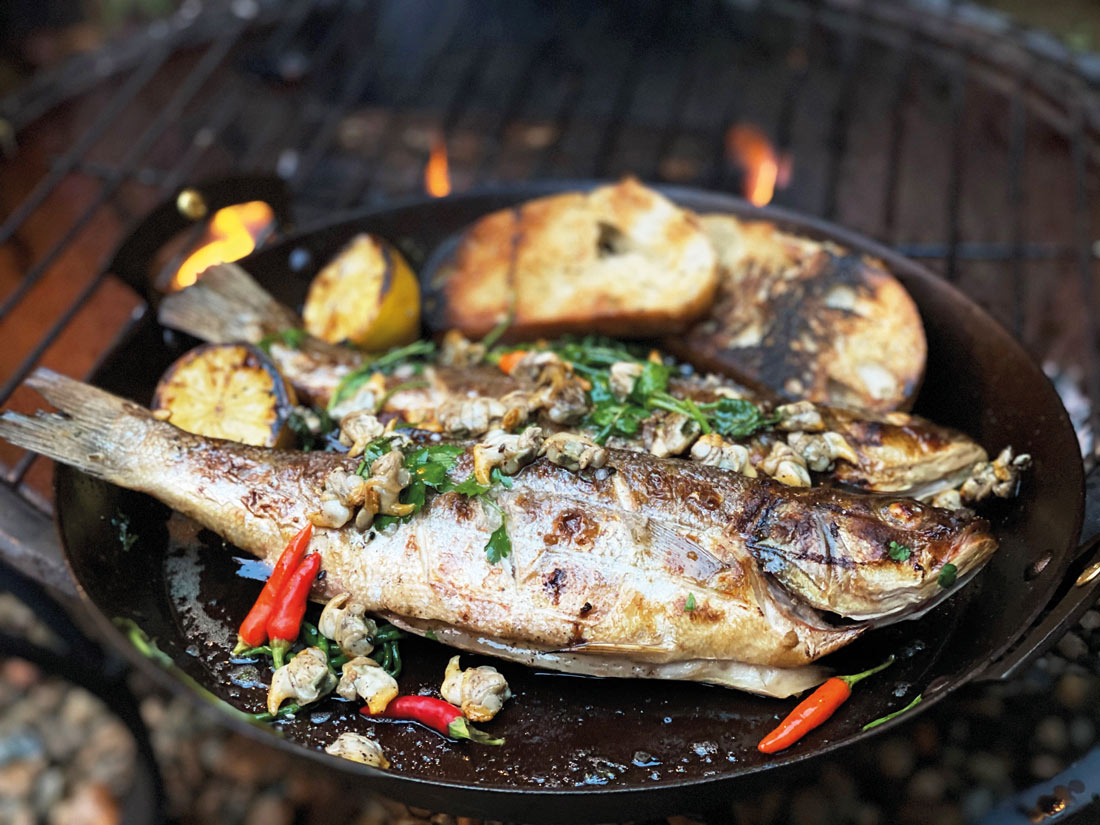 Do your (recipe) research
Weather forcing you to stay indoors? That's the time to line up some recipes for when the season is in full swing. Social media platforms like Instagram and Facebook are a great source of inspiration, as are magazines and recipe blogs. The Cut to the Smoke website has a huge range of easy-to-follow recipes such as Easy Five-Hour BBQ Brisket and Smoked Pork Belly with Mac and Cheese.
Impressive plating
Want to impress guests with restaurant-quality presentation? Consider the tableware and serveware you need, and how you'll arrange each element on the plate.
Experiment with placing cuts of barbecued meats and hero veggies on wooden planks, trays or chopping boards. We stock two sleek oak platters and an oak chopping board which make attractive additions to the table. The oak chopping board is made of kiln-dried solid oak from The New Forest, which is hardwearing and helps create a rustic aesthetic. Then make sure you look the part by donning one of our Cut to the Smoke leather aprons.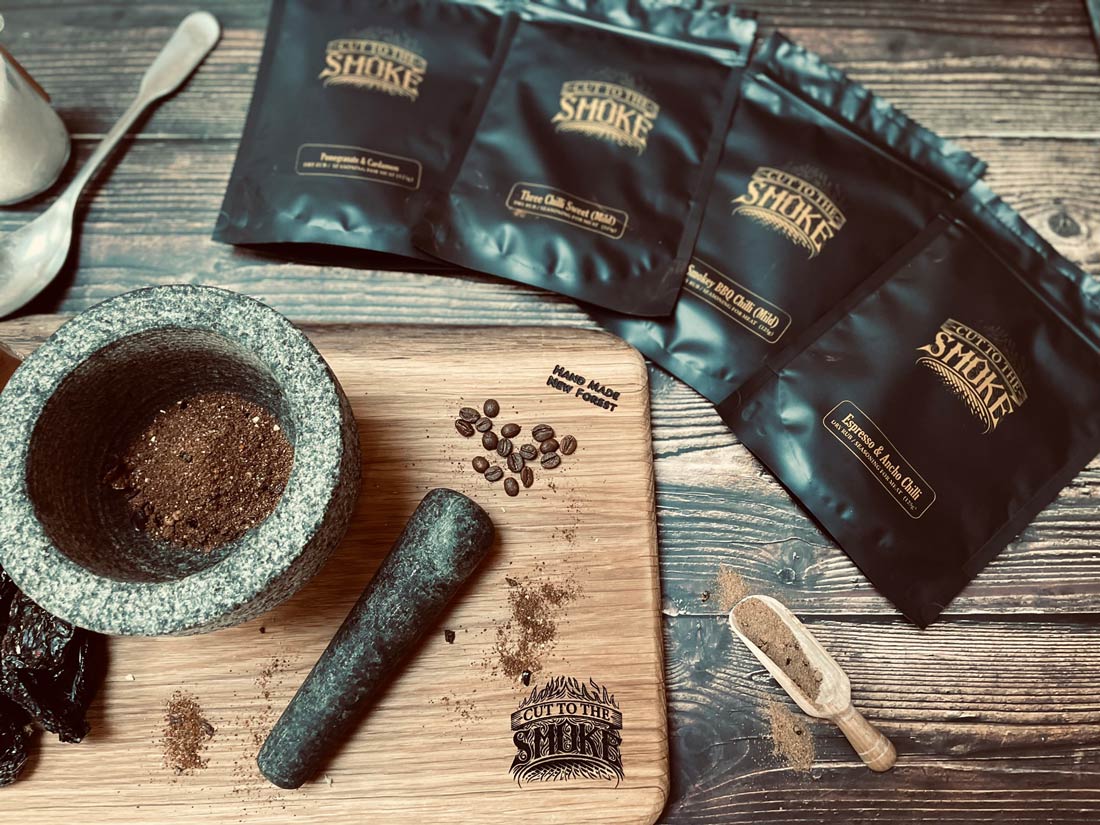 Seasoned pro
Cooking over fire is a great way of unlocking hidden flavours in ingredients, but barbecuing food without seasoning it first won't deliver the big notes. Experiment with premium spice mixes to take the flavours in your dishes next level.
Our award-winning Three Chilli Sweet spice mix (a blend of Ancho, Pasilla de Oaxaca and Guajillo chilies and coconut sugar) pairs well with fattier cuts of steak and chicken to create smoky and complex flavours and caramelised char. Roadtest it on this chicken shawarma recipe.
Don't be afraid to experiment
Low and slow cooking large chunks of meat isn't the only way to use your barbecue; hard-and-fast grilling can yield succulent, juicy results. Be willing to move out of your comfort zone and try cooking fish, meats and veggies in new ways. Follow Cut to the Smoke on Instagram for new ideas, recipes and tips on technique.