Done something dreadful and need to make amends? Maybe a Freckles & Boo Hamper would do the trick. Jo Rees investigated
What is it?
A lovely basket, tied up with a big ribbon, stuffed to bursting with Somerset edibles from small artisan makers.
If that doesn't put you in the good books after washing the other half's best white tee with your red socks, they're clearly not a bonafide foodie.
Not that you need to have committed a terrible sin to send one of these packages through the post; they would also be perfect for birthdays, Christmas, Mother's Day et al. In fact, the Freckles & Boo team (the family business is named after their kids' nicknames) have created such a wide range of hamper options you could find something weirdly specific for any occasion. Need a gift that says: 'I'm sorry life is giving you lemons right now, here's a lemonade hamper'? Yep, they've got it covered.
Why?
It's an easy way of sending a pleasing present while, at the same time, supporting a whole raft of local food and drink producers.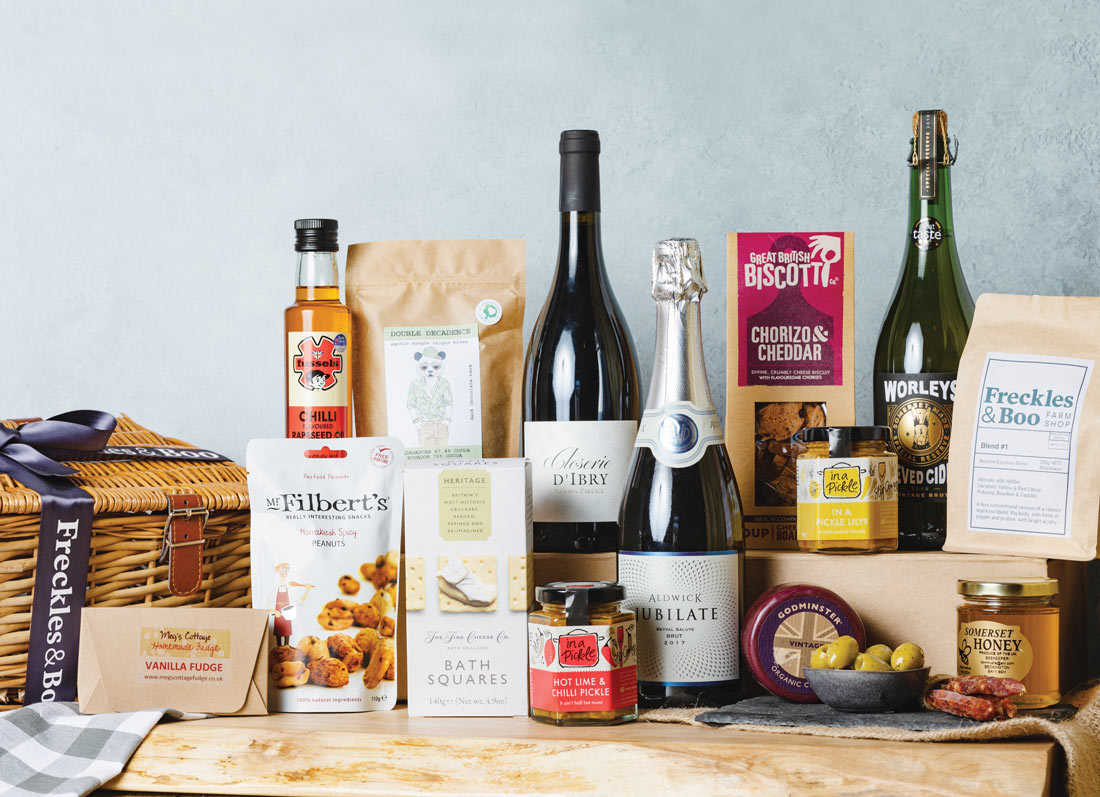 The low-down
The Pure Indulgence Hamper is a mix of sweet and savoury products ranging from Worleys Somerset-made special reserve keeved cider to own-roasted speciality coffee, Fine Cheese Co. biscuits and Meg's Cottage vanilla fudge. Some things – chilli oil, lime pickle and local honey – are strictly storecupboard, while other items could immediately morph into a snacky cheeseboard supper with drinks.
Cost
At £155 the Pure Indulgence is the priciest of the hampers, which start at £35.
Packaging
Traditional wicker hamper and bow.
Recommend to a friend?
Certainly: just before an upcoming birthday.
Food Magazine received payment for undertaking this review. However, the content was written with editorial independence.