The new restaurant at Darts Farm scooped Best Newcomer at the Food Reader Awards, yet more than 50 years of history lie behind this day-to-night dining destination
'Darts Farm offers an experience. We're not just a supermarket where you buy things,' asserts George Dart. 'We offer something more visceral, an experience where you can eat, feel and smell, and The Farm Table is an extension of that ethos.'
At 25, George is one of the latest generation to join the family firm and is also the brains behind The Farm Table, its new field-to-fork restaurant.
The Darts Farm story began in 1971 when Ronald Dart launched one of Britain's first pick-your-own enterprises. Under the custodianship of his three sons – Michael, James and Paul – the Topsham business has developed into an iconic shopping destination.
George (son of Michael) spent many a school holiday working at Darts, learning the ropes before heading to Reading University where he studied food marketing and business economics. While there, he learned about the cutting-edge strategies and fresh ideas that would prove crucial during the pandemic when the farm shop's non-food sections were forced to close. Far from seeing it as a disaster, the family interpreted it as a golden opportunity for a rethink and a chance to get the builders in.
'It was the catalyst for one of the most dynamic and progressive periods in the history of the business,' says George.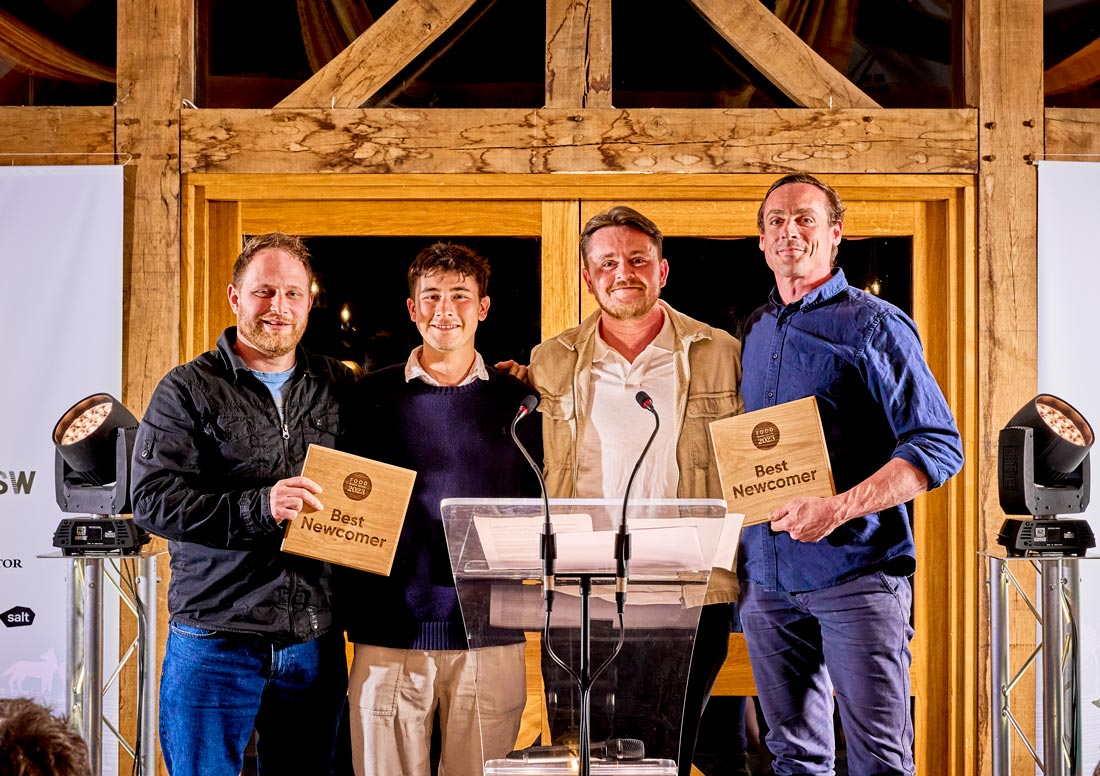 They found inspiration for the farm shop's next phase in Eataly, the buzzing Italian marketplaces that mix restaurants with retail.
'In Britain we tend to keep things separate, but on the continent things merge and are more eclectic,' says George.
The result is The Farm Table, a casual restaurant with open kitchen in which home-grown, own-reared and locally sourced produce is cooked over fire. Tom Chivers, formerly of THE PIG and Riverford Field Kitchen, has taken the helm and is crafting the kind of irresistibly comforting seasonal food that sees dining companions clashing forks over the last morsel.
'We want our offer to be good quality but not too pretentious,' says George. 'It should be accessible to all, whether you fancy a wood-fired pizza with a cider or a four-course meal paired with a beautiful bottle of wine from our cellar.'