Kombucha has gone from hippy homebrew to uber-cool alcohol alternative in just a few years thanks to a league of indie producers crafting top-notch products. Here's our pick of the good stuff from the South West
Nania's Vineyard, Bristol
Bristol's urban vineyard is best known for its canned English sparkling wine but when, in 2019, co-founder James Bayliss-Smith did a fermentation workshop at a music festival, he decided it was time to diversify.
In lockdown he perfected his recipe and teamed up with London's Rare Tea Company to scale up the operation. Nania's Vineyard's first booch release is Citrus Cascade (pictured top), a refreshingly tart kombucha made with cascade hops (grown on the Montpellier vineyard) which add a citrus note. Served in Champagne-style bottles and with pet nat vibes, this naturally sparkling drink won't feel like a compromise if you're swerving booze.
Buy a bottle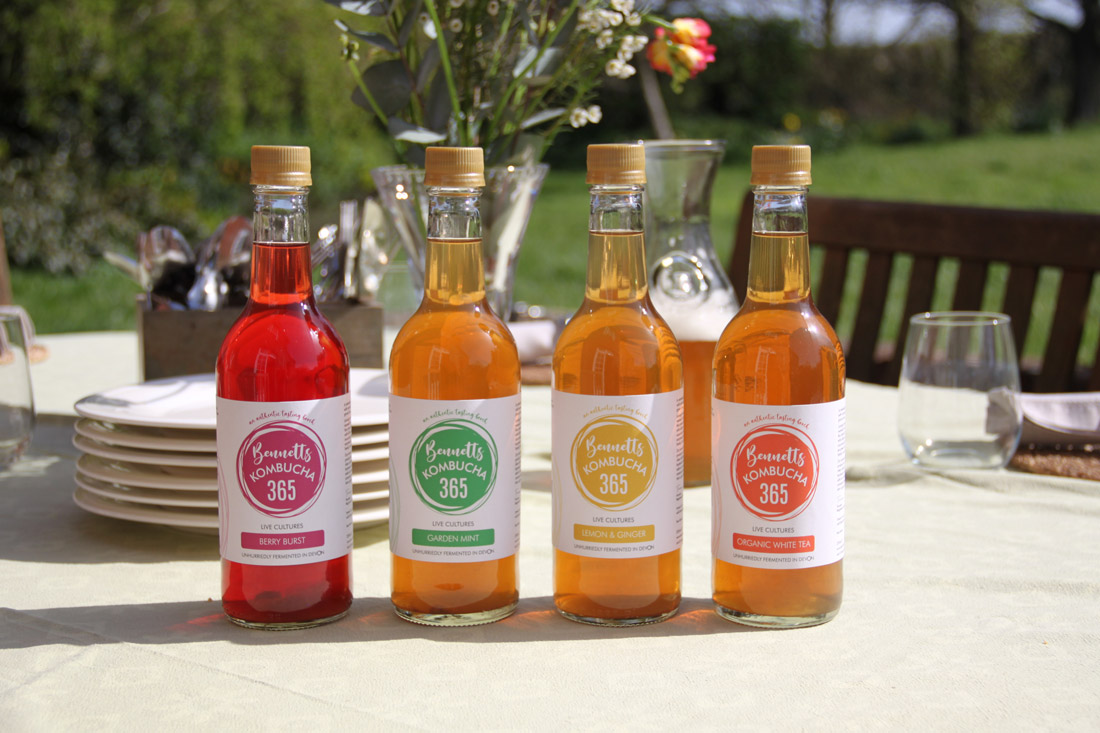 Bennetts Kombucha, Devon
The family team at Bennetts Kombucha established the business in 2021, but mum (and registered nutritionist and gut-health specialist) Tamara had been brewing kombucha for the family for years. Tamara now heads up the technical side of the operation, while daughter Milly oversees the day-to-day running of the business and dad Neil steps up as boochmaster.
The Bennetts range of kombuchas (flavours include Lemon and Ginger, Garden Mint, Berry Burst, and Organic White Tea) are raw, unpasteurised and naturally low in sugar. The team are so confident of the gut-positive effects of their products that they asked a group of scientists at Exeter University to research the billions of live cultures in their booch – the boffins confirmed the presence and benefits of good bacteria.
Buy a bottle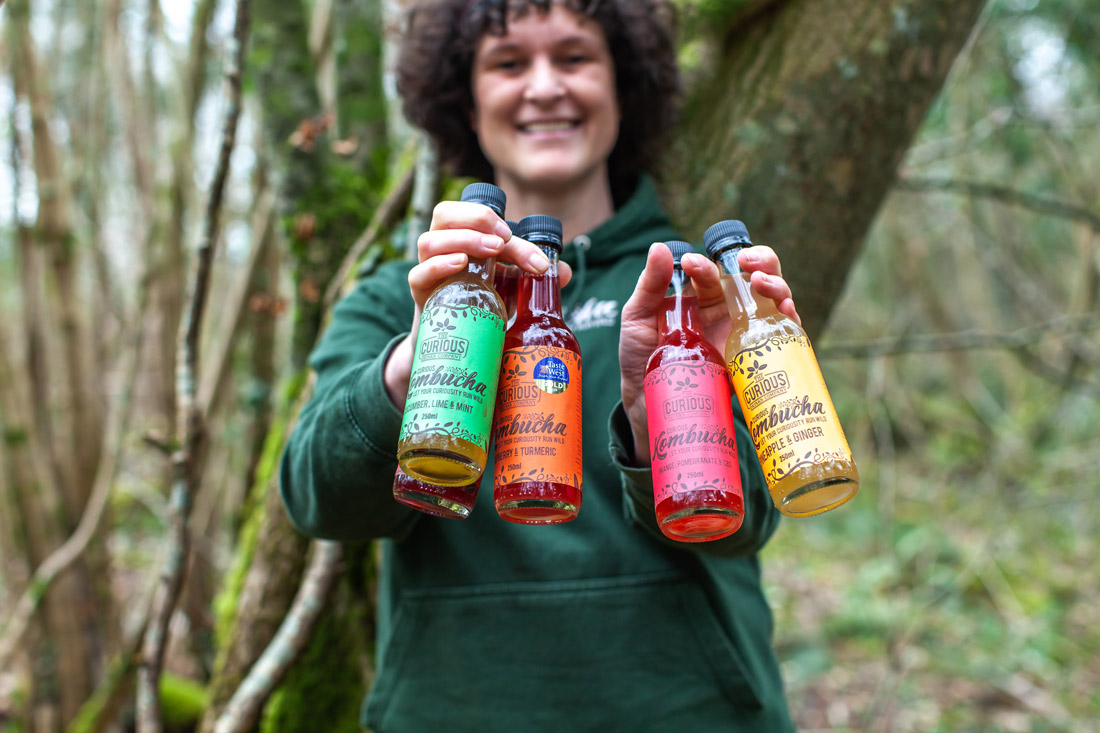 Curious Kombucha, Dorset
In 2018, experienced brewer Emma Davies swapped hops and barley for green tea and scobys when she started brewing kombucha. The side-step turned out to be a successful one and she's won a clutch of Taste of the West awards for her Dorset kombucha.
The Curious collection includes inventive flavour combinations such as Raspberry and Turmeric, Pineapple and Ginger, Blackcurrant and Ginger, and Cucumber, Lime and Mint. Emma sources organic green tea from the Ethical Tea Partnership, and flavour-enhancing fruits and roots from likeminded suppliers. Water comes from a spring just a few fields away from the Curious HQ.
Buy a bottle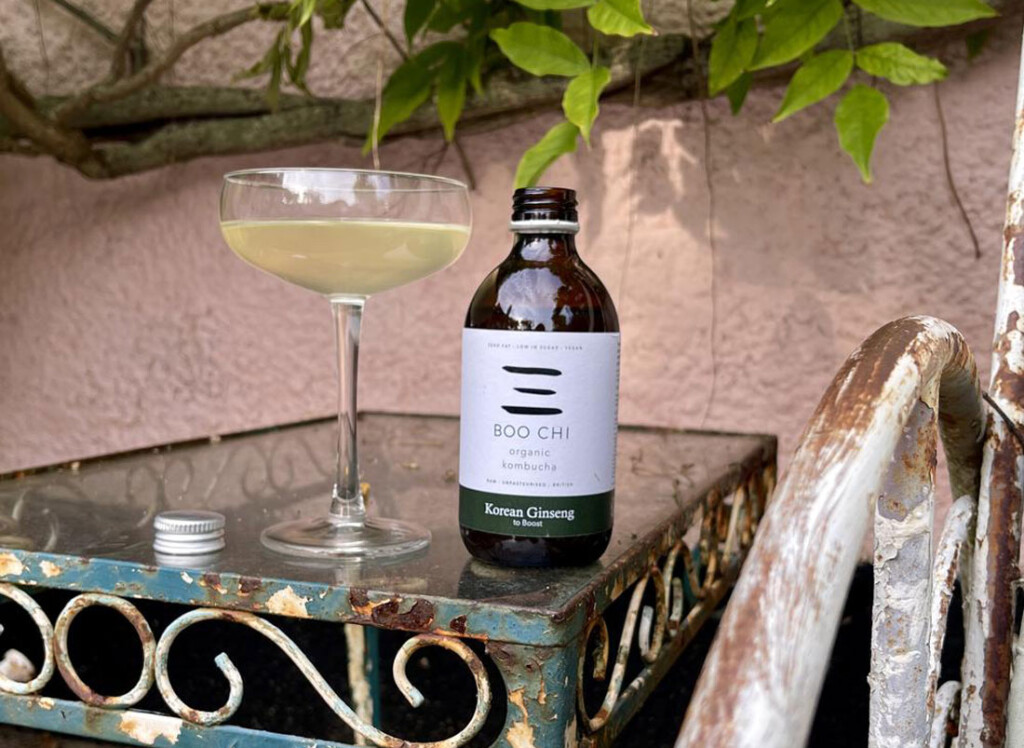 Boo Chi Kombucha, Devon
In 2017, actress Eaoifa Forward took a break from her action-packed career to practice yoga and meditation in Sri Lanka. While there she discovered the joys of kombucha and, on her return to the UK, started brewing kombucha in south Devon using the traditional methods she'd learnt in Sri Lanka.
Ingredients in her organic range are selected for their physiological benefits: Boost – Korean Ginseng is said to have 'energising properties and restore vitality', while Reignite – Ginger is described as a 'spicy and aromatic wakeup call'.
Buy a bottle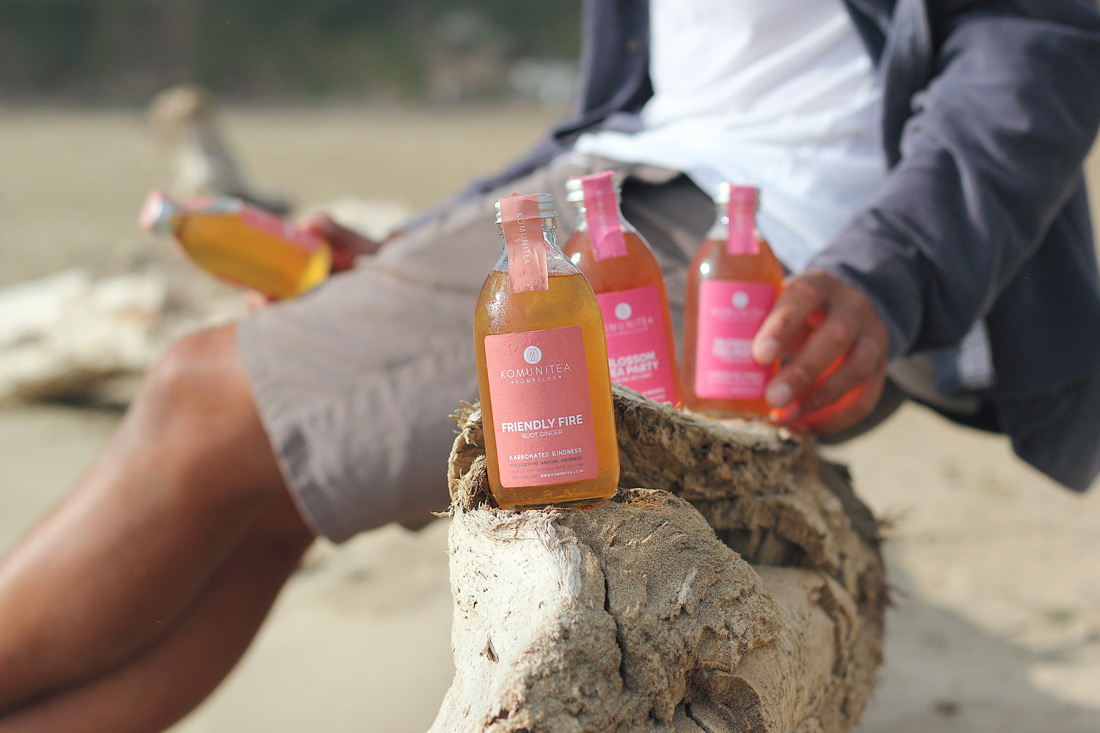 Komunitea, Devon
It was in Australia that Komunitea founder Ed became obsessed with kombucha. When he returned home to north Devon he started brewing booch in supersized jam jars and sharing the results with friends. The company has come along way since its jam-jar days: its kombucha is now brewed using the latest tech and packaged in eco-friendly refillable glass bottles as part of Komunitea's deposit scheme.
There are several refill stations located across north Devon (find your closest here) or order a case from the Komunitea website. Hero flavours include Blossom Tea Party (white tea, rose petal and hibiscus) and Friendly Fire (organic ginger).
Buy a bottle
Like 5 of the best kombuchas? Peruse our pick of no-alcohol spirits.
We choose the companies included in our 5 of the best features based on editorial integrity. Occasionally, some inclusions will be from clients with whom we have a commercial relationship.