Chef Scott Paton provides a peek behind the pass of his restaurant, Àclèaf, at Boringdon Hall near Plymouth
We've had a record‑breaking three months at Àclèaf as we continue to reap the rewards of our Michelin success. While the restaurant has been busy, our commitment to keep building on the Boringdon experience has continued behind the scenes.
Producer workshops
We have a really strong team of chefs in the kitchen, so we don't often have new recruits. When we do, they're usually apprentices because I've always been passionate about championing new talent and giving young chefs opportunities to work in high-end kitchens.
I believe that building knowledge inspires passion, so I regularly invite producers we work with to do workshops with the chefs. Our venison supplier Curtis Pitts recently visited to share his story with the team and show them how to butcher an entire animal.
We'll be serving Curtis' venison on the menu this season. The dish will be tailored to what's available, and we've been working on a pairing with stuffed dates (pictured top).
Bespoke digestifs
The team at Devon Distillery also made a trip to the restaurant this month. We're working on expanding our range of digestifs and have added their Dappa (Devon grappa) and Devoncello (a spin on Limoncello) to the drinks list.
The next step is to design our own bespoke range of seasonal liqueurs for guests to enjoy after their meal at Àclèaf. For inspiration, I've been thinking about how I'd like guests to feel and my initial thought is to create something uplifting. I think citrus flavours would work well for summer, and for winter I'm imagining something with spicy chocolate notes to be enjoyed by a roaring fire. Watch this space.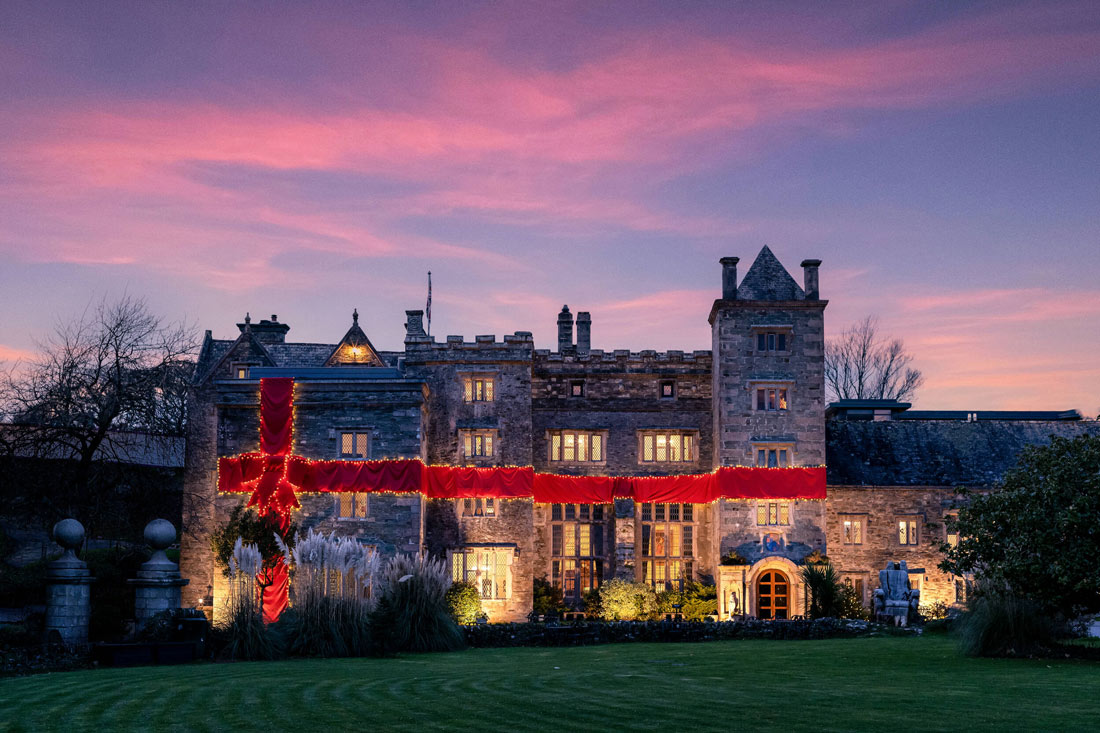 Noël at the hall
Boringdon is a magical place to spend Christmas. The team pour huge effort into dressing the hotel and creating very special festive experiences.
As always, we'll be working on a signature seasonal afternoon tea, which can be enjoyed by the fire in our Great Hall. While it will be classic, don't expect mince pies and Christmas cake: like all things here, we'll be pulling out all the creative stops to craft an exceptional experience.