Sexed-up sardines, hot-girl calamari and gorgeous packaging might just reinvent our relationship with tinned fish. Just don't use the word 'pilchard', says Jo Rees
What is it?
Sustainable British seafood in beautiful packaging to rival the fish-tin art of Portugal – care of Mitch Tonks and the Rockfish crew in Devon.
Why?
Tinned sardines just got sexed up. First, there was the 'hot-girls eat tinned fish' story that centred on women eating a protein-rich/keto diet to stay sleek. No quality protein is more convenient than tinned cooked fish that's ready to eat and also has the benefits of fish oils and the many micronutrients found in seafood, so it's easy to see why this group loves pilchards on toast, I mean lettuce.
Then there's the aesthetic allure. Anyone who's been to Portugal will recognise the art form of creatively designed tins of fish and shellfish. Boldly illustrated, creatively typographic and with both contemporary and retro vibes, the tins are collectable, often expensive and usually too lovely to peel open.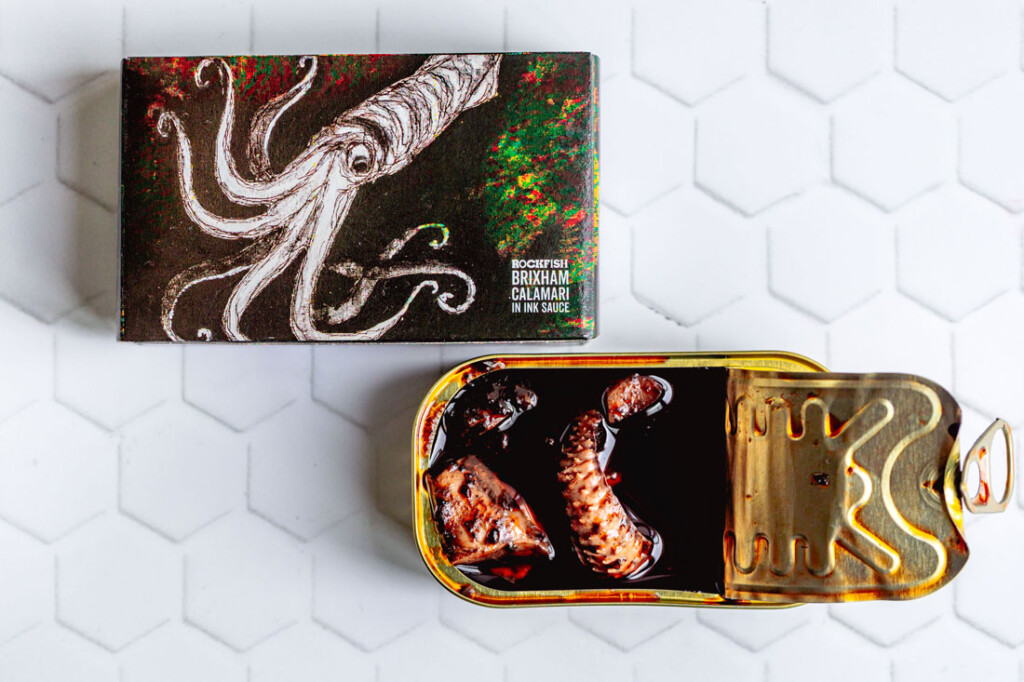 The low-down
Mitch has jumped on the opportunity to take the successful rebranding of 'pilchards' as 'Cornish sardines' one step further and packaged sustainable British seafood in the same way the Portuguese package theirs.
He's created a range that includes Mount's Bay sardines, mackerel, Lyme Bay mussels, Brixham calamari and line-caught bonito tuna from northern Spain, along with suitable accompaniments: kedgeree-spiced crackers, wild fennel crackers and a couple of relishes.
The quality of the product is really good: meaty, flavoursome seafood, nutty crackers with bite, and enough acidity in the gherkin and dill and the sweet chilli relishes to counter oily seafood.
Cost
They're not cheap. The tins start at £4.95 for sardines (choose between chilli, escabeche and olive oil), while the relishes and crackers cost £3.25 per pack. There are also mixed selections in gift boxes, which retail at £23.95 Given that you can buy a tin of Portuguese sardines in olive oil in M&S for 58p, you've got to be sold on the British, sustainable and creative benefits to take the bait.
Recommend to a friend?
More a case of gifting to a friend – but you'll need to get your head around the price first. Try thinking of a gift box as a healthy and sustainable alternative to expensive chocs or a bottle of gin and you won't find yourself choking on the price tag.
Discover Devon's best seafood restaurants in our 5 of the best collection.