Kathryn Lewis samples the first in a new series of small-batch beers from Devon's Salcombe Brewery Co.
What is it?
A limited-edition release from the hop heads at Salcombe Brewery Co.. Belgica is a Belgian-style pale ale with a smooth mouthfeel and big-hitting fruit flavours that's available on tap at selected pubs as well as via cans from indie stores and the Salcombe website.
Why?
The Salcombe brewing team have earned a clutch of awards for their hero beers (if you've holidayed in south Devon you'll have come across its bestsellers Shingle Bay, Devon Amber and Salcombe Gold), but were eager to let their creativity loose on a new range of small-batch beers.
The plan is to brew only 3,000 litres of each of the limited-edition releases, so craft beer fans will have to move quickly if they want to get their hands on Belgica and its siblings. Plans are afoot for an IPA and a stout.
The low-down
Belgica's striking black can with psychedelic pink and purple artwork makes it jump out in any beer line-up.
In the glass, it's a rich amber colour with lively carbonation. On the nose, it delivers on its promise of pear drops, which is followed by a gently sweet and nutty aroma. To taste, it's beautifully smooth with bold notes of bananas that mellow into smooth malt. And at five per cent ABV, it delivers a pleasing alcoholic punch.
The Salcombe brewers recommend serving Belgica with roast lamb, as its refreshing nature and spicy undertones are perfect for cutting through the fattiness of the meat. We reckon it would also make a great match for barbecue food when alfresco suppers are in full swing.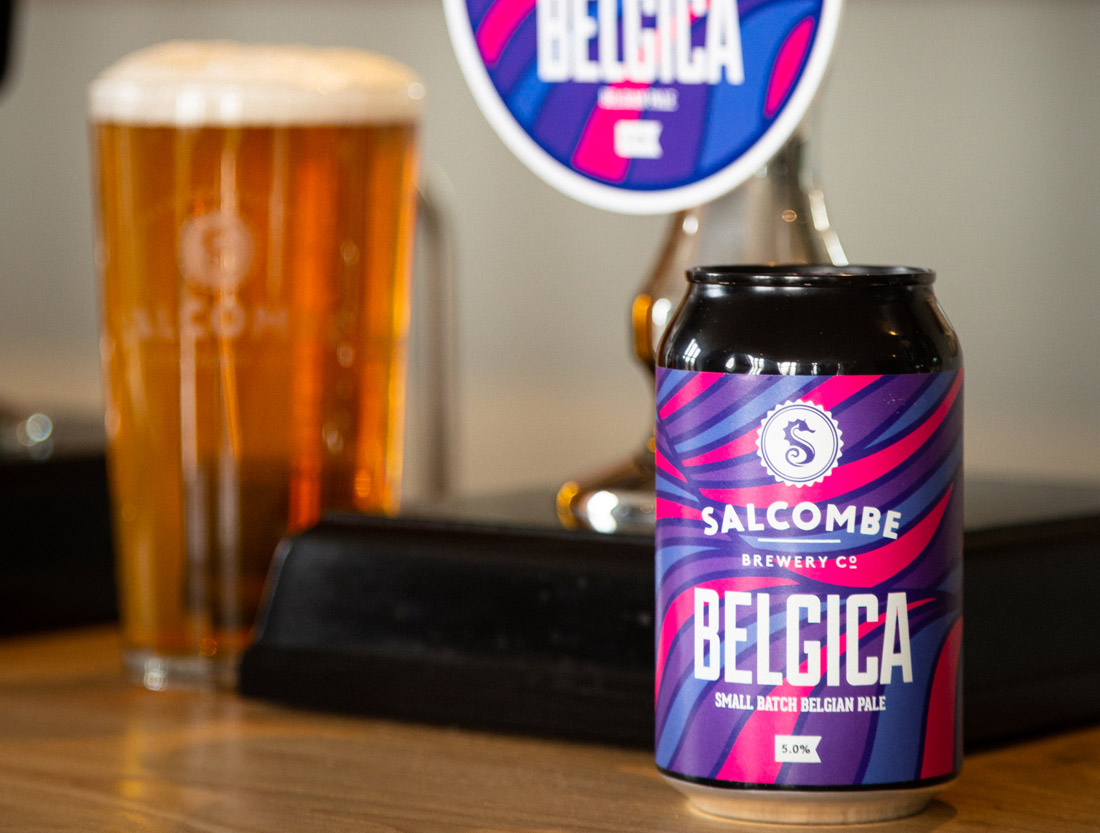 Cost
£25 for 12 x 330ml cans, plus delivery.
Packaging
Salcombe Brewery has recently introduced cans to its retail offering, reducing the use of glass in order to minimise the brewery's carbon footprint (aluminium cans are easier to recycle and lighter for transportation).
Ordering deets
Order direct from the Salcombe Brewery website.
Recommend to a friend?
Craft beer fans will love the bold flavours of this Belgian beer. Even better than recommending the beer to friends is to invite them along to a brewery tour where they'll get to see the brewing in action, try Salcombe's hero beers and maybe even get an exclusive sample of the next small-batch release.