After an encounter with the mango notes of this no-alc ale, Jo Rees discovers Dry January has fresh appeal
What is it?
The first truly Cornish alcohol‑free craft beer – according to the brewers at Firebrand. What's certain is that, as a hazy pale ale, Shorebreak offers a fresh alternative to the more common lager‑style zero per cent beers, and pops with fruity notes of mango and grapefruit.
The Firebrand crew decided to take on the challenge of conjuring up a decent no‑alc craft ale after tasting loads of others and finding them 'watery, thin and missing flavour, or full of lactose to give depth and body'.
The result is a fruity and surprisingly sweet sip which packs depth of flavour in its balancing bitterness, a result of being dry hopped with Simcoe, Citra and Cascade hops.
Why?
There are the obvious liver‑soothing benefits of Dry January of course but, beyond that, we like the ritual of cracking open a cold one, midweek, without the associated alcohol. No wobbly weeknight evenings, fewer calories (26 per can in this case), a self‑righteous air and the healthful advantages of relegating booze to the weekend come as standard.
The design‑forward cans look enticing stacked up in the fridge too, adding to the sense of theatre and redressing the zero‑alcohol equals zero‑fun equation. Vegans and anyone following a dairy‑free diet will also appreciate a beer containing no lactose.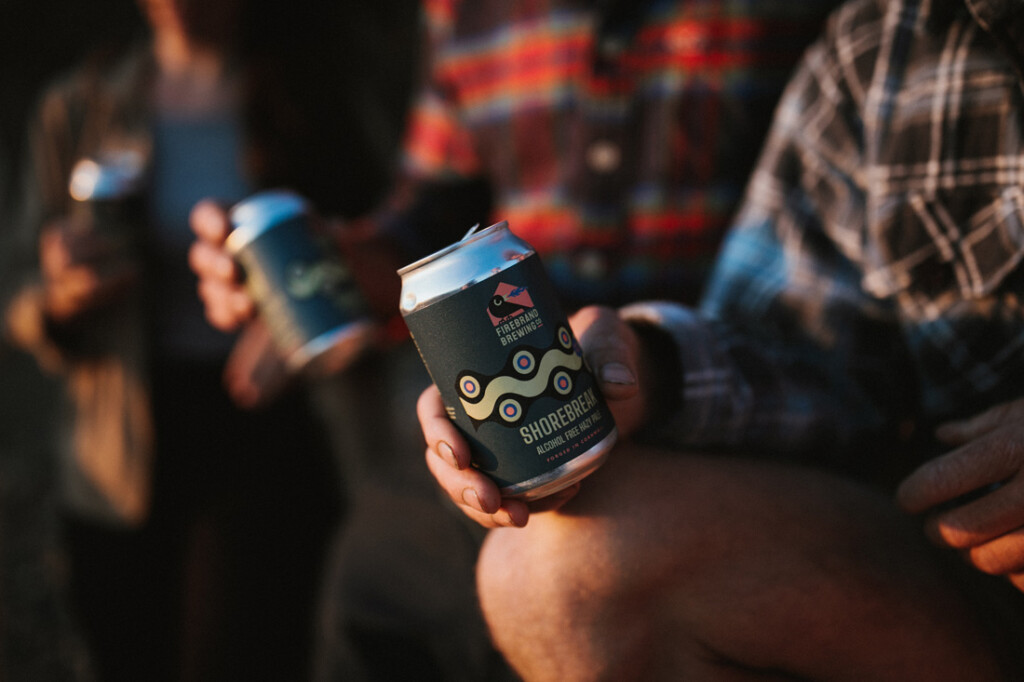 The low-down
Firebrand Brewing Company was launched in 2012, born of a passion for beer made from all‑natural ingredients, Cornish spring water and American hops. The team brew a full range of regular craft beers too and have ambitions to become a major brewery. They're certainly on their way, and have recently moved to larger premises in Launceston where they've created an on‑site beer shop and a funky bar called The Taproom, which stocks the full range of beers and serves food from Thursdays to Saturdays.
Cost
Shorebreak costs £2.10 per can and can be bought at the shop, as well as by mail order in cases of 12 and 24 (with a 15 per cent discount on the latter). Shipping is free on orders of £28 and over.
Recommend to a friend?
Definitely. Get them hooked so you've got a steady stream of uncomplaining designated drivers ready and waiting for your next big night out.
Food Magazine received payment for undertaking this review. However, the content was written with editorial independence.