Missing your pre-work flat white, or your weekend coffee shop catch up? Recreate the experience at home via a speciality coffee subscription from one of these hero South West roasteries
Origin Coffee Roasters, Helston
Origin was at the forefront of the South West speciality coffee scene when it started gaining momentum in the late-00s. Fifteen years on its name is synonymous with excellent coffee in Cornwall and beyond (thanks, in part, to its cafes across the county and in London). And, although it's flourished, Origin's Helston HQ remains the heart of the roasting operation.
From capsules to cold brew, this roaster offers a range of subscriptions for every type of coffee drinker. The best way to experience its collection of expertly roasted beans is the Feature subscription (available as weekly, fortnightly or monthly deliveries) which takes subscribers on a journey through different countries of origin, processing methods and flavour. Every bean is roasted to order so you know the coffee is going to be phenomenally fresh.
From £9.50 per month. Buy it here.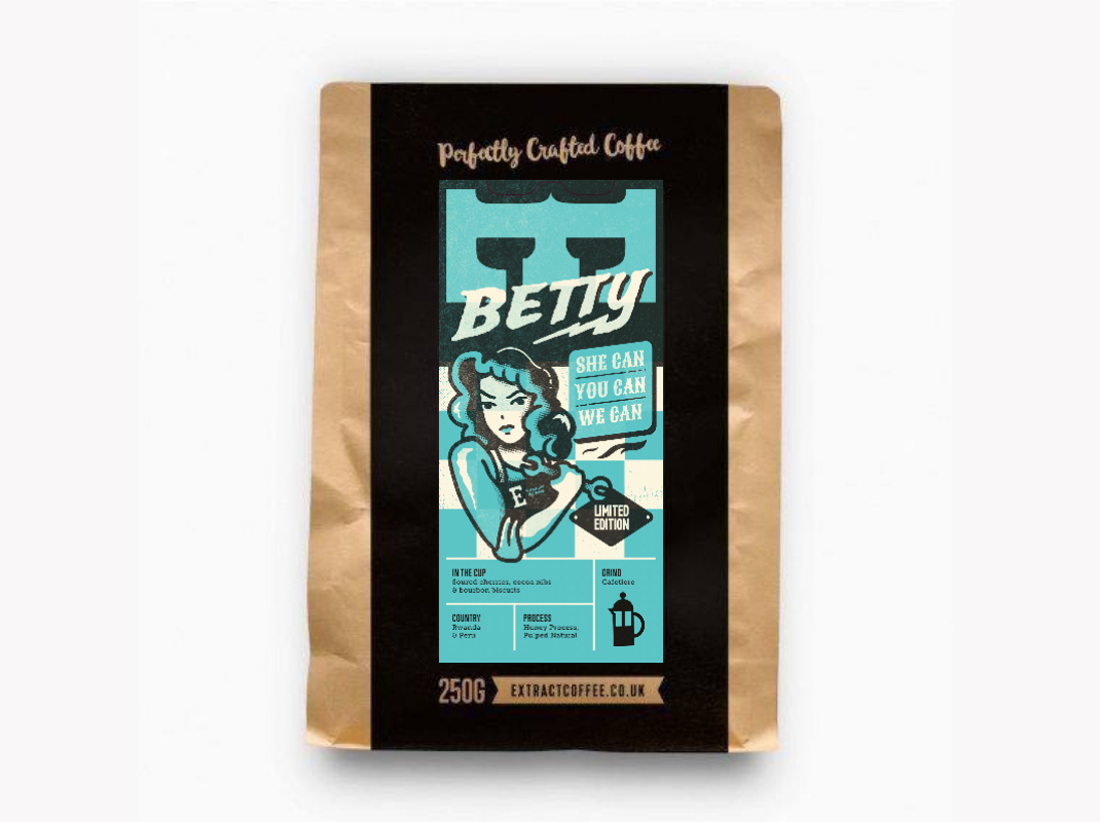 Extract Coffee Roasters, Bristol
Rock up in an indie coffee shop in Bristol and there's a good chance it'll be serving Extract beans. It's not just baristas who rate Extract's speciality-grade coffees: they're hugely popular with home brewers who can't get enough of the finely tuned flavours and smooth mouthfeel.
The Bristol roastery is known for roasting coffees with social purpose and supports community projects across the UK through its Grounds Up charity collective. The latest addition, Betty, launches on March 8 (just in time for International Women's Day) and raises awareness of gender inequity throughout the coffee supply chain.
The best way to sample a range of the roastery's coffees is via its Roaster's Choice subscriptions. Available in filter or espresso (pick to fit your preferred brew style), the monthly sub features the team's must-try beans ground the way you like, or left as whole bean so you can grind on demand at home. If you prefer to stick with what you know, all of Extract's hero-range coffees are also available as subscriptions.
From £7.95 per month. Buy it here.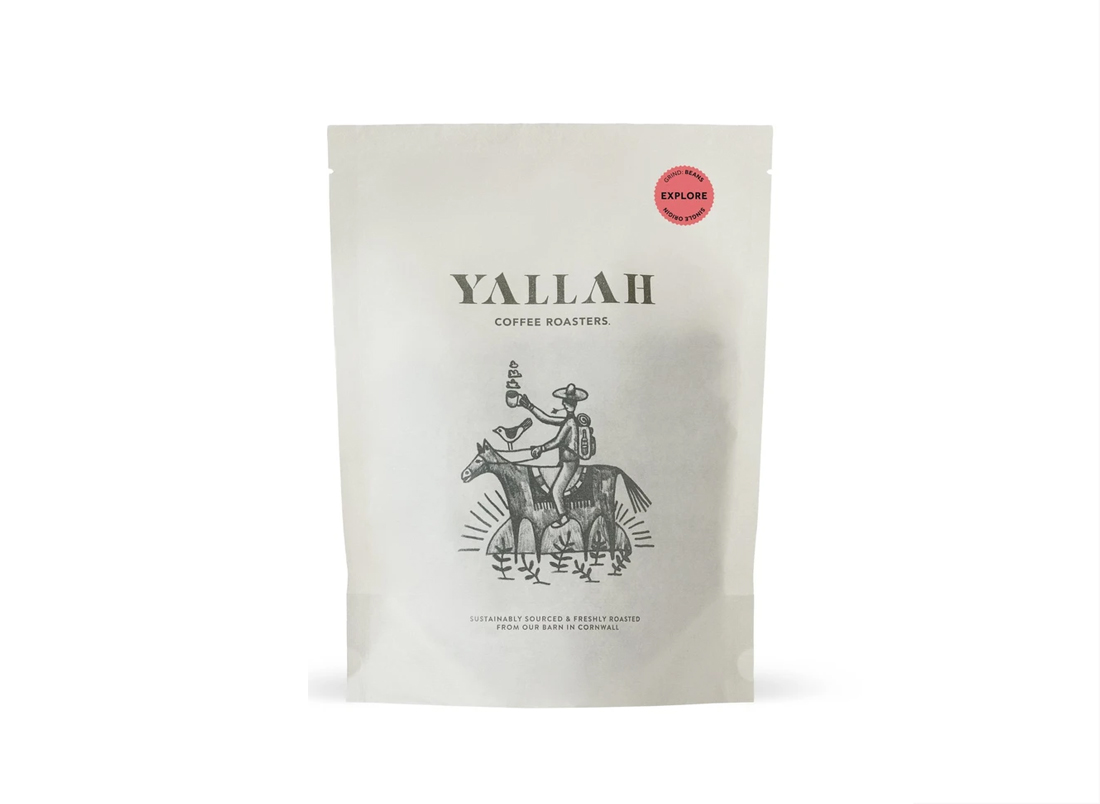 Yallah Coffee Roasters, St Ives
While many of the region's indie roasteries are doing their bit for the planet, few go as far as Yallah in St Ives. In addition to offsetting the roastery's carbon emissions by planting trees in Scotland (via charity Trees for Life), co-founder Richard Blake has recently introduced new plastic-free packaging which is 100 per cent home recyclable.
Richard and the Yallah team source speciality-grade beans with a similarly ethical ethos, and subscribers can choose between the House, Trust and Explore ranges. If you're a creature of habit and know what you enjoy, we recommend the House subscription. Prefer to be more promiscuous? The Explore subscription features a different coffee each time and includes some of Yallah's most ambitious beans. Choose between weekly, fortnightly or monthly deliveries.
From £8 per month. Buy it here.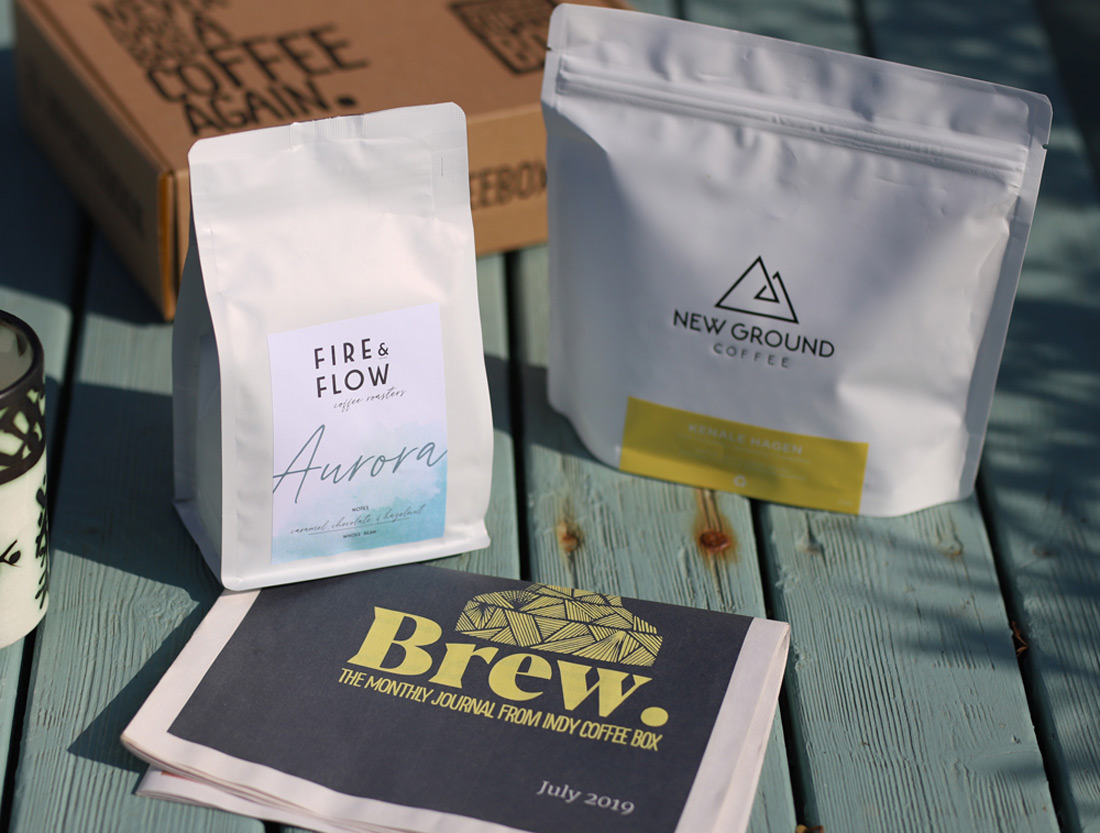 Indy Coffee Box, north Devon
Love adventures in flavour? Indy Coffee Box enables coffee fans to tour the UK's exciting speciality coffee scene from the comfort of their kitchen via an exciting monthly curation of coffees from hero indie roasteries. Each month's delivery is like taking a virtual visit to some of the most high-profile roasteries in the UK – from Helston to The Highlands.
Subscribers can choose between two-, three- or four-bag boxes (depending on their caffeine consumption) and each box also includes a copy of Brew, Indy Coffee Box's monthly journal which, in addition to featuring illustrated tasting notes on the coffees in the box, also provides background on the roasters, cafe-inspired recipes and entertaining features.
All the coffees are sent as whole bean (for peak freshness) and arrive in their original packaging (other multi-roastery subscription services often rebag into own-brand bags) to avoid unnecessary waste. Gift boxes are also available.
From £19 per month. Buy it here. Read our Tried & Tested review here.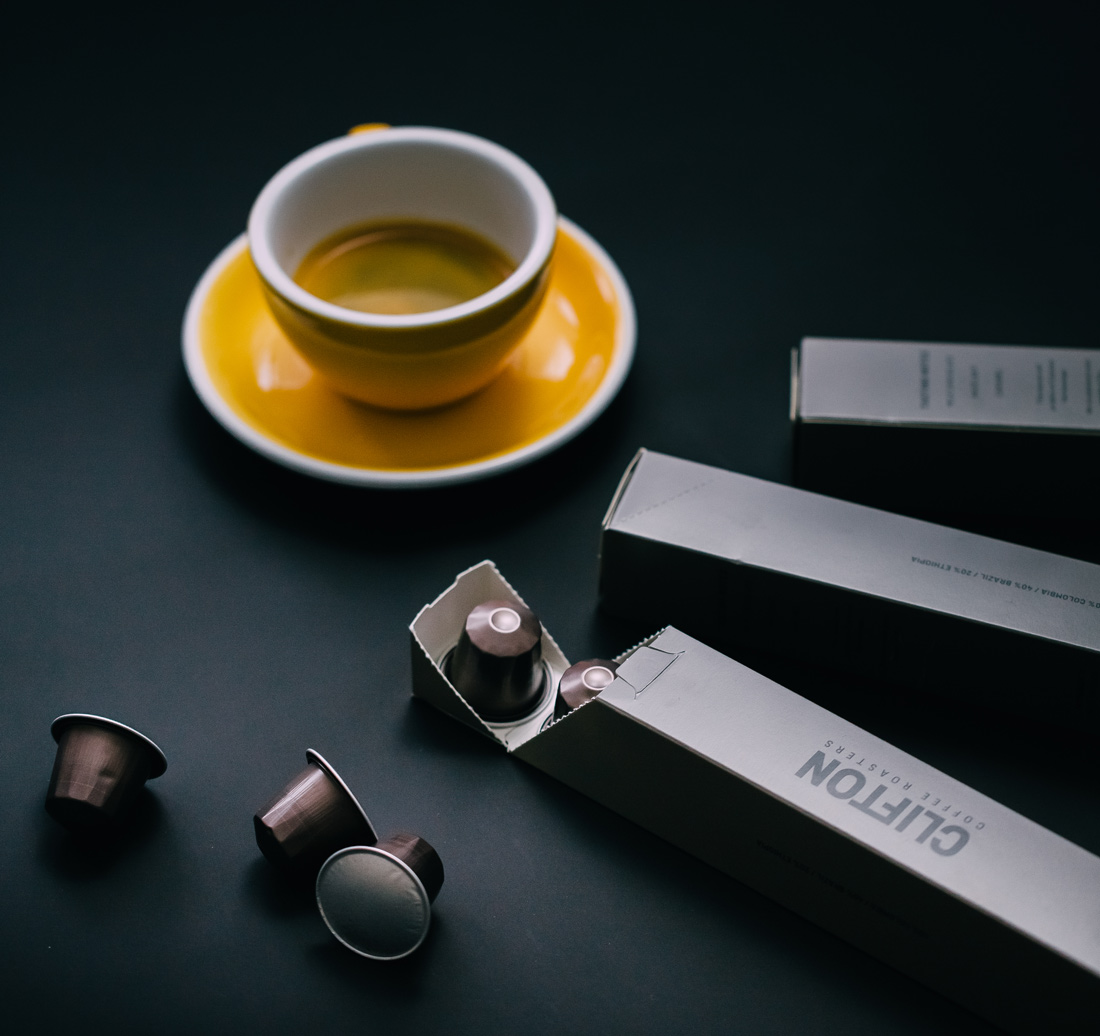 Clifton Coffee Roasters, Bristol
Got a Nespresso machine? In addition to its trad whole-bean and ground coffee set-up, Bristol's Clifton Coffee also offers Nespresso-compatible capsules. The Village Espresso blend, which features notes of milk chocolate, hazelnut and caramel, is the perfect base for a flawless homemade flat white.
Clifton's subscriptions are super customisable, so you can tailor how many capsules you receive and how frequently (from every day to every 30 days) you receive a batch.
From £8.45 per month. Buy it here.
Like 5 of the best speciality coffee subscriptions? Discover the best speciality coffee shops in the South West here.
---
We choose the companies included in our 5 of the best features based on editorial integrity. Occasionally, some inclusions will be from clients with whom we have a commercial relationship.