Jack Frame, head chef of Hooked on the Rocks in Falmouth, reveals how to make the most of British fish this summer
Lemon sole
To prepare: buy a whole lemon sole. Remove the head with a knife then, using scissors, take off the very outer skirt of the fish (look for the frilly lines). This will enable you to easily lift out the fillet once the fish is cooked. Removing the skin is optional.
To cook: warm a non‑stick frying pan with enough oil (rapeseed works well) to cover the bottom of the pan. Cook the whole fish over a medium heat until it's golden brown. Flip the fish carefully using a spatula and cook for a further two minutes – this may take longer depending on the size of the fish. Lower the heat and place a knob of butter in the pan to baste the fish. When cooked, take the fish out of the pan and let it rest before removing the bones and serving with a slice of lemon.
Red mullet
To prepare: look for pin-boned red mullet fillets. Season with salt, lemon zest and pepper before cooking.
To cook: turn the grill to its highest setting. Place the mullet, skin‑side up, on an oiled tray and place under the grill for one minute. The mullet should be directly under the heat as this will blister the skin and create delicious flavour and crispness.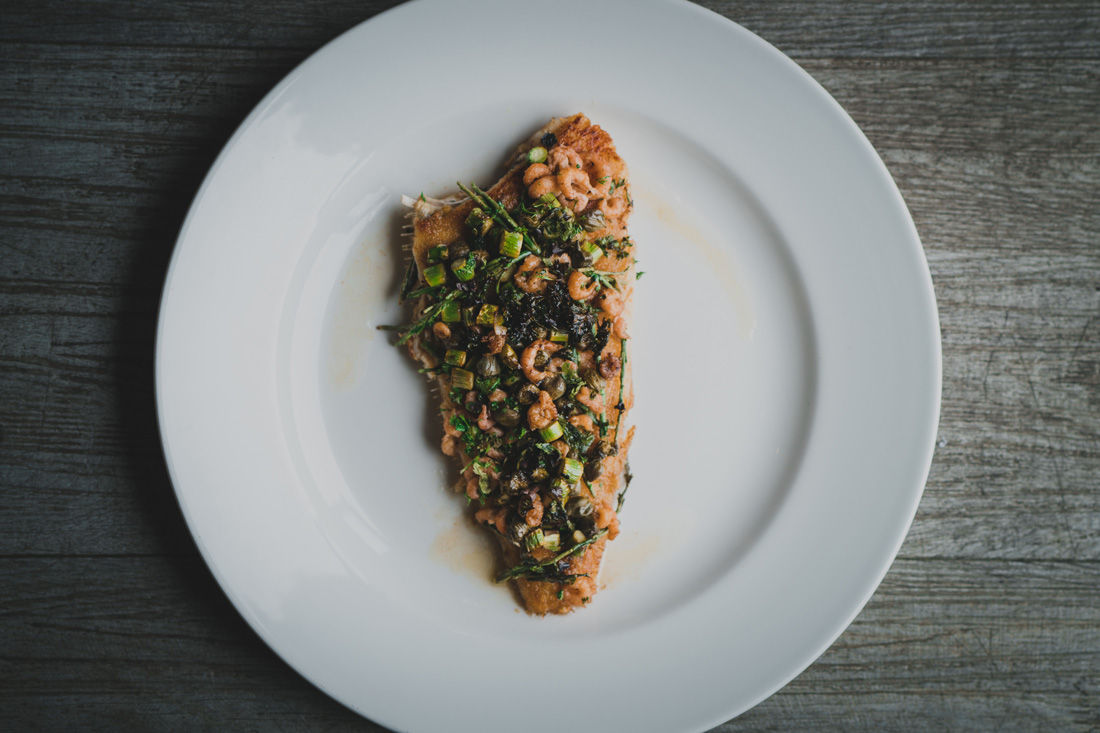 Hake
To prepare: ask your fishmonger for a 180g fillet of hake (per person). Ten minutes before cooking, season each fillet with a generous pinch of sea salt.
To cook: preheat the oven to 200°C / gas 6. Place a glug of oil in a non‑stick pan and heat to a medium‑high heat. Once the oil is hot, put the salted hake fillets skin-side down in the pan and cook until the skin is evenly golden and crisp. Then put the frying pan in the preheated oven (if you don't have an oven-proof frying pan, place the fish on an oiled tray). Cook until the flesh side is springy and slightly undercooked (still a bit translucent). Remove the fillets from the oven, flip them over so they are skin-side up and gently baste the fish with oil from the pan. Serve.
Mackerel
To prepare: ask your fishmonger for butterflied mackerel fillets which have been pin boned. Generously season the fillets with olive oil and salt.
To cook: heat a barred skillet, griddle pan or barbecue rack and place the fillets skin-side down on it. Cook the fish until it's marked but can be easily removed without sticking to the metal. Flip the fish onto the flesh side – this will only take seconds to cook. Fresh mackerel is delicious served when slightly blushing (still a little pink, not grey).
Explore more fish recipes here.