Scott Paton, head chef of Àclèaf in Plymouth, reveals his seasonal hero ingredient and shares a few tips on how to make the most of springtime wild garlic
There's so much more to wild garlic than simply making pesto. The allium grows abundantly across the South West and can be found both in woodlands, where it carpets the ground in early spring, and in green city spaces. It's a brilliant entry-level forager's find, but you're missing a trick if your whole harvest is destined to share a blender with pine nuts and parmesan.
How to source wild garlic
A series of unseasonably warm winters has nudged the wild garlic season forward into February (traditionally mid‑March was the time to start picking). From the last week of the month, you should find it growing in shady damp areas of woodland and under tree cover.
How to prep wild garlic
Different parts of the wild‑garlic plant can be eaten at different stages of its life cycle. Pick the leaves when they first appear, then the flowers and finally, once the flowers have wilted, the seed capers.
Aim to find plants away from paths and wash thoroughly in cold (ideally, iced) water.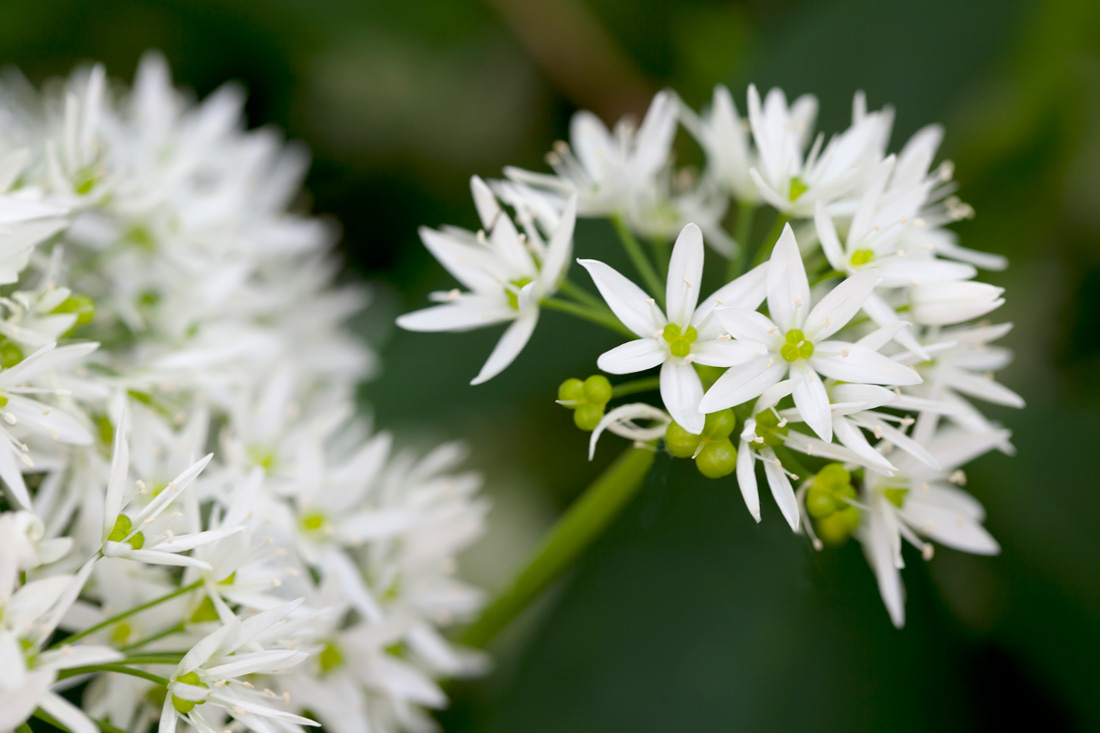 How to serve wild garlic
A simple way to utilise the plant's distinctive flavour is to create wild‑garlic oil.
To make it, pick the leaves down to their stalks and blanch the leaves in boiling water for ten seconds before transferring to iced water. Gently wring the leaves to remove as much water as possible and then blitz in a blender with good quality olive oil for several minutes until smooth. Then pass the liquid through a sieve, lined with very fine muslin, into a bottle.
The fragrant and vibrant oil can be drizzled over soups such as leek and potato or stirred into shop‑bought mayonnaise to elevate sandwiches. It can also be frozen in an ice cube tray so you can add a pop of flavour to dishes throughout the year.
Wild garlic naturally complements many other early spring ingredients so it's a joy to work with at Àclèaf. This year I'm using the stalks in a bordelaise sauce, which accompanies Highland wagyu, Roscoff onion and bay velouté.
Want more wild garlic inspo? Check out our collection of wild garlic recipes here.