Dolton Lodge, chef patron at The Lamb at Longdown, reveals his secret weapon for kitchen creativity and which Exeter restaurant's grilled squid takes him to his happy place
Which kitchen item couldn't you live without?
Besides the obvious chef's knife, pans, spoons and salt, I'd have to choose my Thermomix. It's a versatile piece of kit which I use heavily every day – it frees up time for me to be creative and try new things.
What do you listen to in the kitchen?
The kitchen team's music taste is eclectic to say the least. We have Country Wednesdays and Feelgood Fridays. Other than that it's a bit of everything from drill and rock to grime and pop. We even had classical musical … once.
Career highlight to date?
Taking the leap to become chef patron at The Lamb.
I get to work with a great team every day. They help push the restaurant forward, build the dream and create a special dining experience in an unassuming spot.
Your most-read recipe book?
I have far too many cookbooks on my shelves, but my go-tos are Alinea by Grant Achatz and Out of My Tree by Daniel Clifford. They're both filled with great recipes and ideas which inspire me to create dishes in my own style.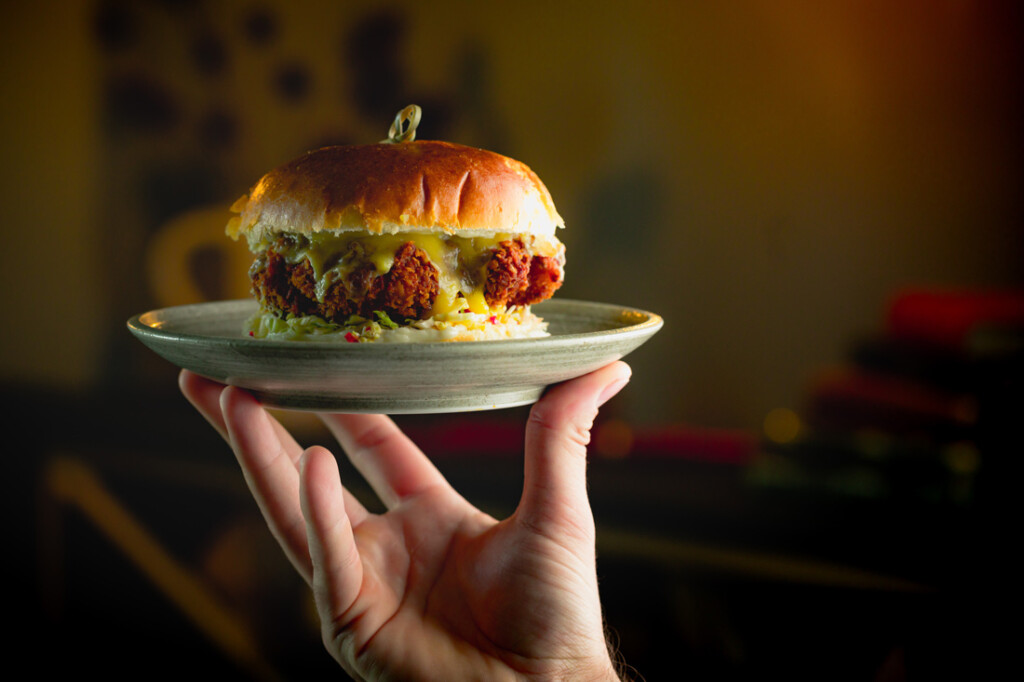 Favourite place to eat out?
I haven't had many opportunities to eat out over the last 18 months, but before lockdown I loved Àclèaf at Boringdon Hall in Plymouth.
For a simple, tasty meal I like Steaks n Sushi on North Street in Exeter. Its grilled squid in teriyaki sauce (with a side of sake) takes me to my happy place.
Best staycation spot?
I don't often get time to go anywhere for longer than a day trip, but if I want to relax I love an afternoon at the seaside in Cornwall.
Guilty food pleasure?
I rarely cook outside the professional kitchen. If I do it's usually something simple like a beef and black bean stir fry or rice with tuna and sriracha after a long day.
If I'm out and about or just feeling lazy I do like a dirty takeaway – The Shawarma Stop in Sidmouth is always good.
Desert island meal?
It would have to be the short-rib beef burger we serve at The Lamb with a side of bacon and cheese fries. The rich patty, punchy pickles and homemade burger sauce strike the perfect balance between umami, tangy and crunchy.