The chef patron of Twenty Seven by Jamie Rogers in Kingsbridge reveals his alternative post-service pint and desert island dish
Which kitchen item couldn't you live without?
My Pacojet. It's a Swiss ice cream maker but I use it for lots of things such as chilling butter and making parfait and mousse. I also couldn't live without my spatula – it's like my right arm.
What do you listen to in the kitchen?
No music. I'm working with a lot of chefs in a busy environment and that requires full concentration. Personally, I don't like walking into a kitchen with music on as it creates a bad vibe. We do chat but it's mostly about work.
Career highlight to date?
Winning Best South West Restaurant at the Taste of the West Awards. Following the announcement we were full every night. It really boosted our business and helped us grow.
Your most-read recipe book?
White Heat by Marco Pierre White. He paved the way for most of today's top chefs such as Gordon Ramsay and Heston Blumenthal. It's full of classics and the recipes make great bases for dish ideas which I roll out at the restaurant.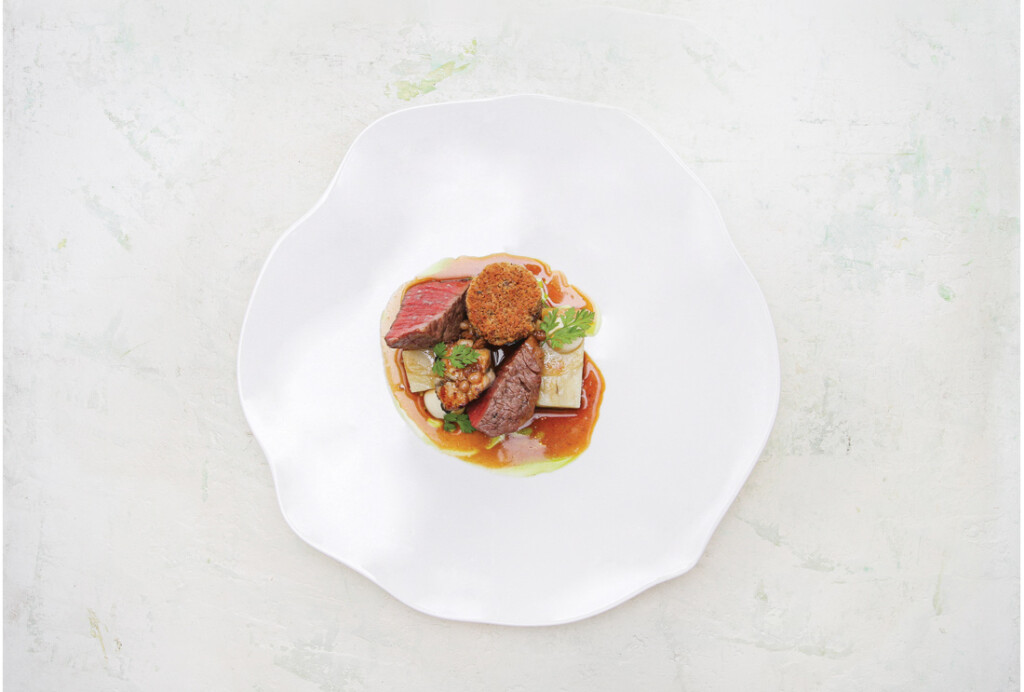 Favourite place to eat out?
Àclèaf at Boringdon Hall. Scott [Paton, head chef] really pushes the boundaries and it's an amazingly romantic setting for a date night. I also like The Angel – Taste of Devon; the restaurant has beautiful views of the River Dart. Elly [Wentworth, head chef] is a good friend and her food is immaculate.
Best staycation spot?
I like going to Padstow and visiting Paul Ainsworth's restaurant. It's a relaxing place and a refreshing respite from my hectic kitchen.
Guilty food pleasure?
I love a cold Nesquik banana milkshake. A lot of chefs drink beer every day but I don't really drink – I'd rather have a pint of Nesquik. It's refreshing after a long day's work.
Desert island meal?
The lobster fish and chips from our takeaway menu. The lobster comes with chorizo jam and thermidor sauce, with a side of dirty millionaire fries topped