Matt Mason, Winslade Manor's chef director, reveals what it's like to launch a new restaurant – and what he reaches for after a long shift
Which kitchen item couldn't you live without?
My Rational combi oven – it's the kitchen equivalent of a BMW. I use it 24/7 as it's so versatile – and for everything from steaming to slow roasting to cooking steak.
What do you listen to in the kitchen?
We work in what I like to call 'the quiet sound of concentration'.
From when I started at Gidleigh Park, aged 18, and through my 28-year career at The Jack in the Green, I've never listened to music while working. However, we've been putting in some seriously long shifts lately, so if it's particularly late we may put on the radio to power us through the final stretch.
Career highlight to date?
Helping establish Winslade Manor as a completely novel dining experience in Devon.
I'm coming up to 50 so to still have the passion I do for this is quite unique. The Winslade development is such a huge project (the site is 98 acres) I've definitely felt a touch of imposter syndrome sitting at the table to help shape it.
At the moment we're working towards the next exciting project which is a state-of-the- art function space and deli pizza cafe, set to open later this year.
Your most-read recipe book?
My oldest and most treasured is the cookbook Shaun Hill gave me when he was head chef at Gidleigh. He's one of the most educated and knowledgeable chefs I've ever met. His book is well worn and I still use many of the recipes – I made his buttermilk rolls this morning.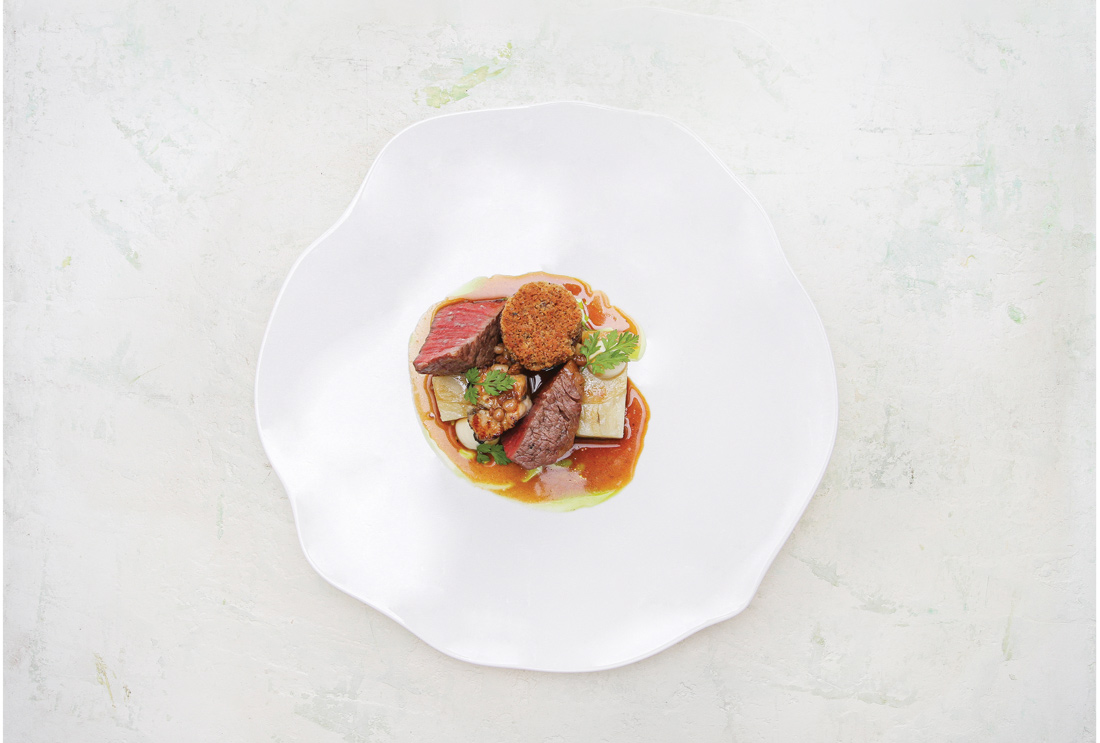 Favourite place to eat out?
Any of Paul Ainsworth's restaurants are magic. He's very inspiring and a role model for many chefs. He's elevated himself from being an excellent chef to also becoming an industry ambassador.
Scott Paton is also extremely talented; I've really enjoyed his cooking at Boringdon Hall.
Guilty food pleasure?
After a really long shift I often end up just throwing together a terrible sandwich from whatever I can find in the fridge.
However, if I'm lucky, Chelsea (one of the other chefs) will make me a sourdough pizza with homemade 'nduja and a drizzle of Devon honey, in our wood-fi red pizza oven on the terrace.
Desert-island meal?
I'd start with scallops or lobster as you can't beat West Country seafood. For main, I'd go simple with a steak with fat chips and a good béarnaise sauce. Pud would be a shot of childhood nostalgia: fresh strawberries dipped in sugar and drizzled with double cream.