Maxim Wortley, head chef of Sacred Grounds in Exeter, reveals some of his foodie secrets, including his favourite vegan sushi find and guilty food pleasure
Which kitchen item couldn't you live without?
A sharp and sturdy kitchen knife. The price of the knife doesn't matter; as long as it's well maintained it will last forever.
What do you listen to in the kitchen?
Lately, it's been the likes of Chris Isaak and Jeff Buckley. Chilled music is good because you can still concentrate on what you're doing. However, if it's really hectic in the kitchen and there are new recipes to iron out, I need silence – no matter how relaxing the music is.
Career highlight to date?
A fellow chef and I recently catered for a Champagne and canapé event and it was very rewarding. As well as making and serving over 100 canapés, the two of us poured Champagne and entertained socialites. It was a lot of fun and we pulled it off without a hitch. You can feel imposter syndrome in this job, but when you take a step back and see people enjoying what you've created, that feeling disappears.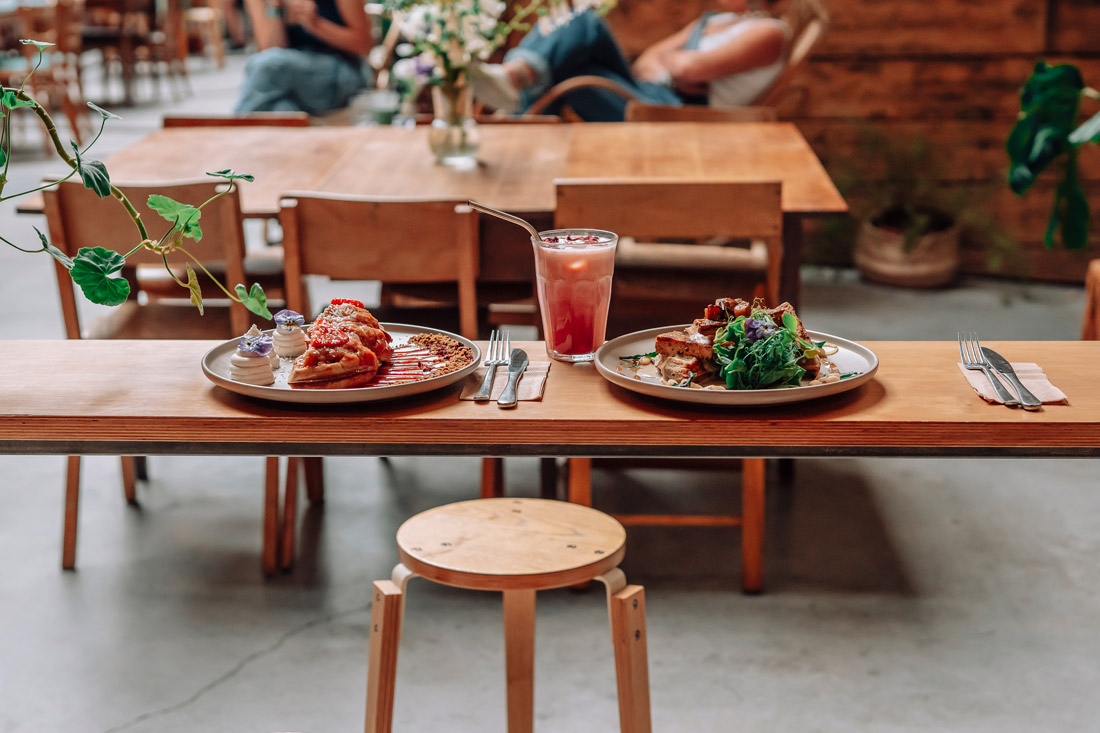 Your most-read recipe book?
The Flavour Thesaurus by Niki Segnit. It's not really a recipe book, but I use it to look up a flavour I want to work with and it suggests ingredients to complement. It's super useful when I'm working with an unfamiliar ingredient.
Favourite place to eat out?
Goto Japanese in Exeter is incredible for sushi. It has lots of vegan options, the service is nice and the sake delicious. I go there alone so no one can judge how much I order (one of everything vegan).
Best staycation spot?
Glastonbury. There's a cabin just outside of town where my wife and I stay. It's completely silent, with no wifi or TV – a proper retreat. And there are good places to eat out nearby, like the George & Pilgrims Inn which is great for classic pub food.
Guilty food pleasure?
I eat a lot of biangbiang noodles, which are similar to Sichuan noodles. To make them, I roll out the dough until it's super thin and smack it on the worktop (the sound it makes is where it gets its name). I then cut, boil and toss the noodles in rippling-hot oil with chilli flakes and spring onions. It's quick and easy but the result is intensely delicious.
Desert island meal?
Before I started working at Sacred Grounds I was a frequent customer and kept coming back to eat the waffles stacked with poached pears, pistachio cream and dried cherries. It's easily the best dessert I've ever eaten and I'm definitely going to put it back on the menu.
Like our interview with Maxim Wortley? Read more of our interviews with the UK's finest chefs, restaurateurs, producers, creatives and more here.