The chef patron of Osip and newly opened wine bar and épicerie The Old Pharmacy in Bruton reveals his career highlight and favourite UK escape
What's the one kitchen item you couldn't live without?
My Opinel wooden pocket knife. It's always with me, whether I'm cropping and cultivating vegetables in the garden or using it to chop and cook in the kitchen at Osip. I always take it out foraging too, using it to pick mushrooms and wild herbs I will then use on the Osip menu.
What do you listen to in the kitchen?
At Osip we don't tend to have music on in the kitchen as it's an open pass, but I love listening to music when cooking to wind down at home. There's nothing better than making comfort food, like a roast chicken with a lovely gratin of homegrown vegetables, with a glass of wine in hand and John Prine playing in the background.
Highlight of your career to date?
Opening Osip. It was a culmination of all my work over the years in one project. It's my first solo venture so I can do what I want – I'm cooking food that feels really true to who I am and what I'm passionate about.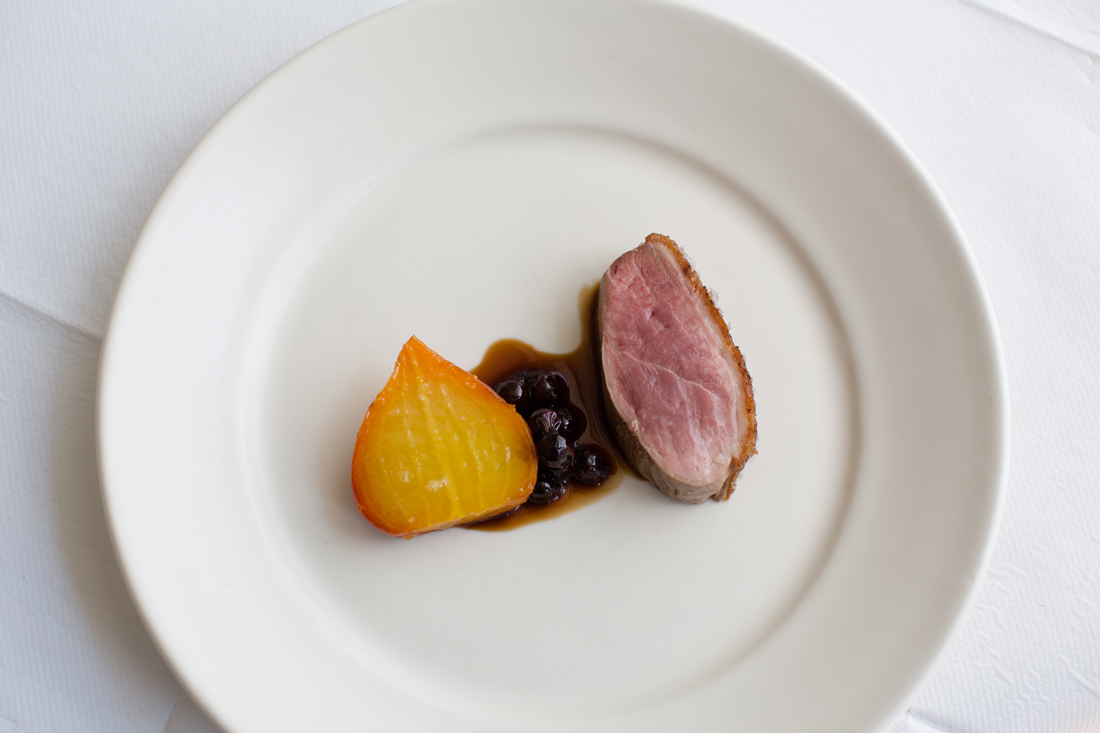 Most-read recipe book?
My copy of Fergus Henderson's Nose To Tail Eating: A Kind of British Cooking is definitely very well used. I find his writing humorous, eloquent and engaging. He's really changed the way our generation thinks about cooking, eating and living. He's a huge inspiration to me.
Favourite place to eat out?
A couple of my most memorable meals have been at La Grenouillere in France, and also Blue Hill Farm in New York. But I can't go to those regularly. In the UK I love Coombeshead Farm, Ikoyi, The Clove Club, Brawn and River Café.
Best staycation spot?
Coombeshead Farm. I love everything about it – it's perfect. The food is some of the best I've ever tried, the hospitality is so welcoming and they do the most amazing breakfasts.
Guilty food pleasure?
I love a good burger – my favourite place to go at the moment is Bleecker Burger in London, it's so good. I also love traditional English puddings, particularly sticky toffee, steamed sponge and treacle tart.
Desert island meal?
It changes all the time but at the moment steak tartare and frites followed by sticky toffee pudding, washed down with a bucket of Negroni, would go down a treat.