Chef Emily Scott reveals why she's come of age and is now comfortable putting her name to an exciting new recipe book and restaurant
Emily Scott has come of age. The chef, who has made a name for herself cooking seasonal dishes at St Tudy Inn in north Cornwall, feels the time is finally right to step out of the shadows and put her name to her latest venture – a new restaurant at Watergate Bay.
'As a female you tend to always step back so I'm trying to own everything a bit more and step forward,' she says. 'I feel a bit more grown up and confident about what I do these days. My brand is evolving quite naturally, and it feels right to put my name on a restaurant now.'
Hot on the heels of her successful popup restaurant at Watergate Bay, she's about to open Emily Scott Food and will permanently take over the space previously occupied by Watchful Mary.
When she was offered the restaurant at 'Destiny Bay' (as Watergate's two-mile stretch of golden sand is often referred to by surfers seeking out north Cornwall's spectacular waves), she seized the opportunity. It felt like the time had come to do something new and exciting.
'Summer at Watergate is so special,' she says. 'You drive down the hill to the bay which is almost its own village. The restaurant is a smart place: we're putting in an open kitchen and will be cooking in front of customers. We're also having a retractable glass roof and wall, with 30 covers on the terrace all year round.'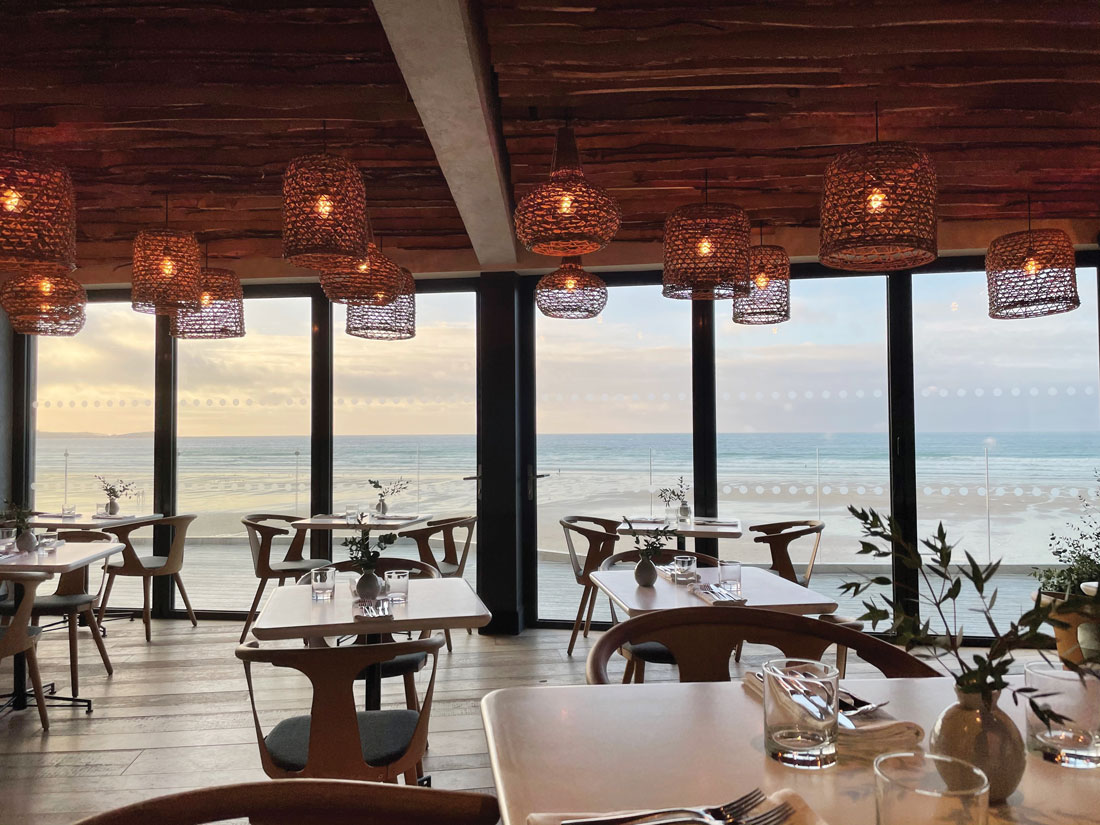 Having her name above the door is something she might not have had the courage to do in the past.
'I hope it inspires other people that if you work hard and go for it you can achieve what you want,' she says.
Guests at the new restaurant will feast on seafood and veggie dishes, plus small plates such as local salami, while gazing out over the famous surf.
'Everything is stripped back; it's all about seasonality and simplicity,' says Emily. 'As we're in coastal Cornwall, we really wanted to focus on fish and plant-based food. I love fish cookery, so I really didn't have to think too hard about it, and we're installing a Bertha Oven so all the seafood will be cooked over fire.'
Emily's joy of cooking with simple seasonal ingredients was fostered as a child and grew into a passion when she moved to Cornwall more than two decades ago.
'My recipes are mostly inspired by different places, smells and memories,' she says. 'Cooking, for me, isn't necessarily about being the best at everything. It's about the memories made and the emotional experience for those gathered around the table.'
This June sees the publication of Sea & Shore – Recipes from a Kitchen in Cornwall. It's an evocative slice of food memories that weaves Emily's stories of picking strawberries with her grandfather in Provence with tales from the glistening beaches of Cornwall.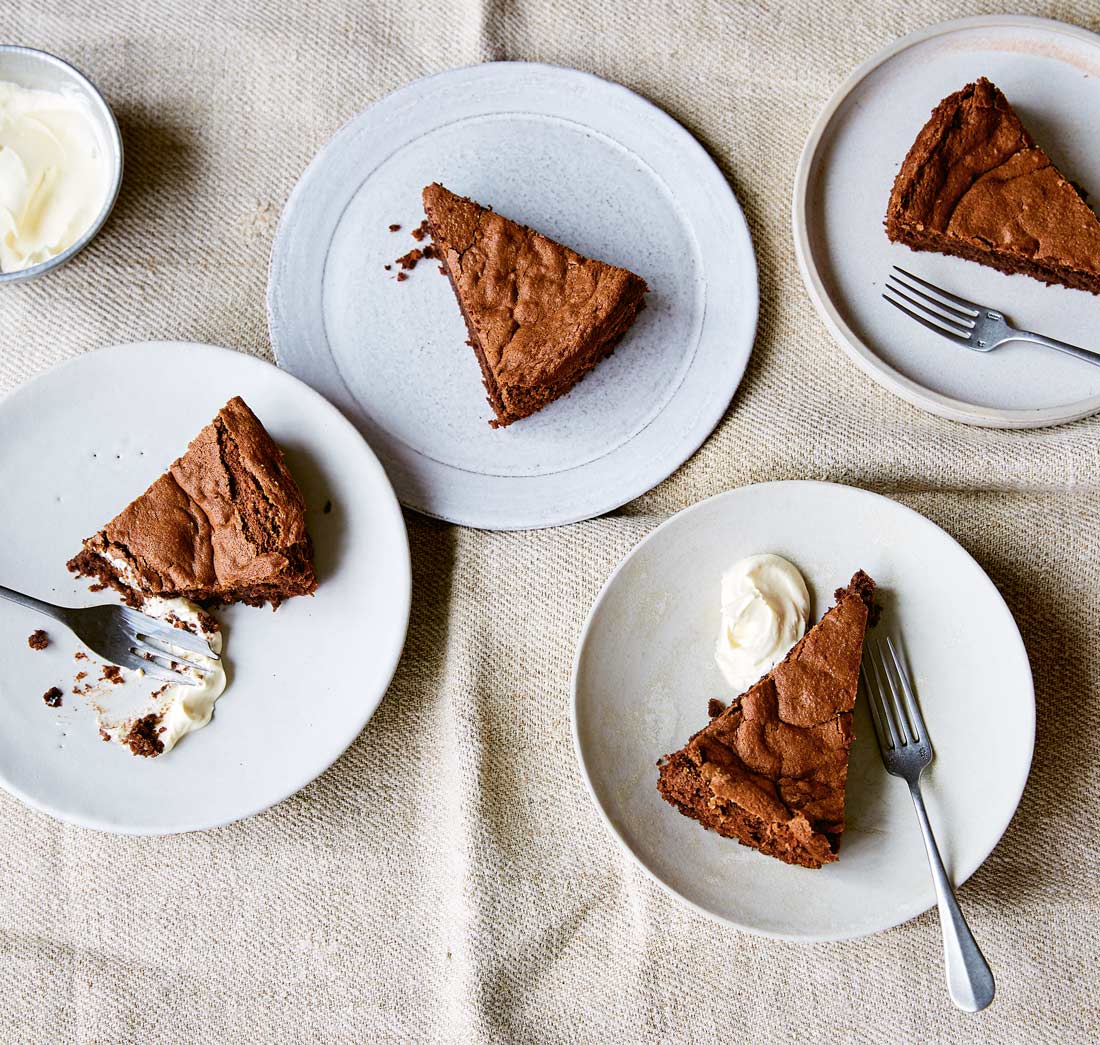 'It's beautiful. I am so proud of it and I can't wait for everyone to see it,' she says. 'It's been a long, but amazing, process to write it and it reflects Cornwall perfectly, as well as my time in France.
'Writing the book has made me fall in love with Cornwall all over again. Hopefully, with the G7 heading to the county and Rick Stein's amazing recent TV series, it will feel timely too.'
Emily refers to herself as a 'cook' rather than a 'chef' and likes her kitchen to be a place where she feels totally at home. Her favourite thing is to bring friends and family together around the table.
'I hope my recipes inspire people to learn to cook something they might never have tried before,' she says. 'They'll find a simplicity to the dishes which are broken down into Winter Seas, Spring Tides, Summer Seas, High Summer and Autumn Tides.'
Embracing new challenges and putting her name to them is a sure sign Emily is no longer shunning the limelight. She's thrilled Cornish seafood chefs Rick Stein and Nathan Outlaw have added their complimentary reviews to her recipe book.
'It's so nice to be recognised by some of the heavyweights in an industry I have been involved with for quite a while – and one where I have been just quietly and consistently getting on with it,' she says. She's also optimistic that the hospitality industry in the South West has the potential to bounce back stronger than ever after lockdown.
'As someone who has invested in something new, I am certainly excited,' she adds. 'I think the green light is going to be switched on and we will have the best year ever. The most recent lockdown has been harder because it's been winter. I think people are missing eating out together. When we open in the summer, I want them to come to my restaurant and enjoy what we are doing and for it to be a really memorable experience.'
---
The pandemic has significantly affected advertising revenue in the publishing industry. If you would like to support Food Magazine, why not take out a subscription to our beautiful print edition which we'll deliver to your door? Subscribe here for just £25 per year.