In a turbulent year for restaurateurs, Michael Caines MBE has continued to expand his gastronomic empire across the South West. Kathryn Lewis chatted to the Michelin-starred chef about life in lockdown, opportunities over the border and speaking out about Black Lives Matter
How are you doing?
'It's been a rollercoaster year and, while I feel incredibly lucky to have had a fantastic summer, there's apprehension of what's to come – I'm being realistic and optimistic.
'As a business, we had a very tough start to the year. There were three distinct months of emotion. First there was despair when we were told to close, which progressed into planning and securing the future of the business. Next came acceptance and the realisation we were all in it together – plus an admiration for the huge eff ort and dedication of the NHS. The third month was characterised by a determination to reopen Lympstone Manor and The Cove [Michael's restaurant in Maenporth], which we did on July 4. Since then, we've been absolutely flat out.'
What do you think the future holds for South West food and drink?
'If you'd asked me before the lockdown restrictions started to tighten again in September, I'd have said we're in a pretty strong position. Yet there was always a caveat: we knew there was going to be a second spike.
'However, we've got to be optimistic; with every downturn in life comes opportunity. If we support each other by buying locally and seasonally, we can sustain a positive economic cycle of goodwill in our community. We also need to acknowledge that people are social beings, and continue to focus on South West hospitality and provide quality restaurants.
'Our fabric of wonderful food producers has been – and still is – under threat and, unless we see a fully recovered tourist industry, the local supply chain, farmers' markets and food festivals simply won't be there in the future. This winter is going to be difficult for everyone in the hospitality industry but, if we all do our best to make the measures work, we'll hopefully come out the other side.'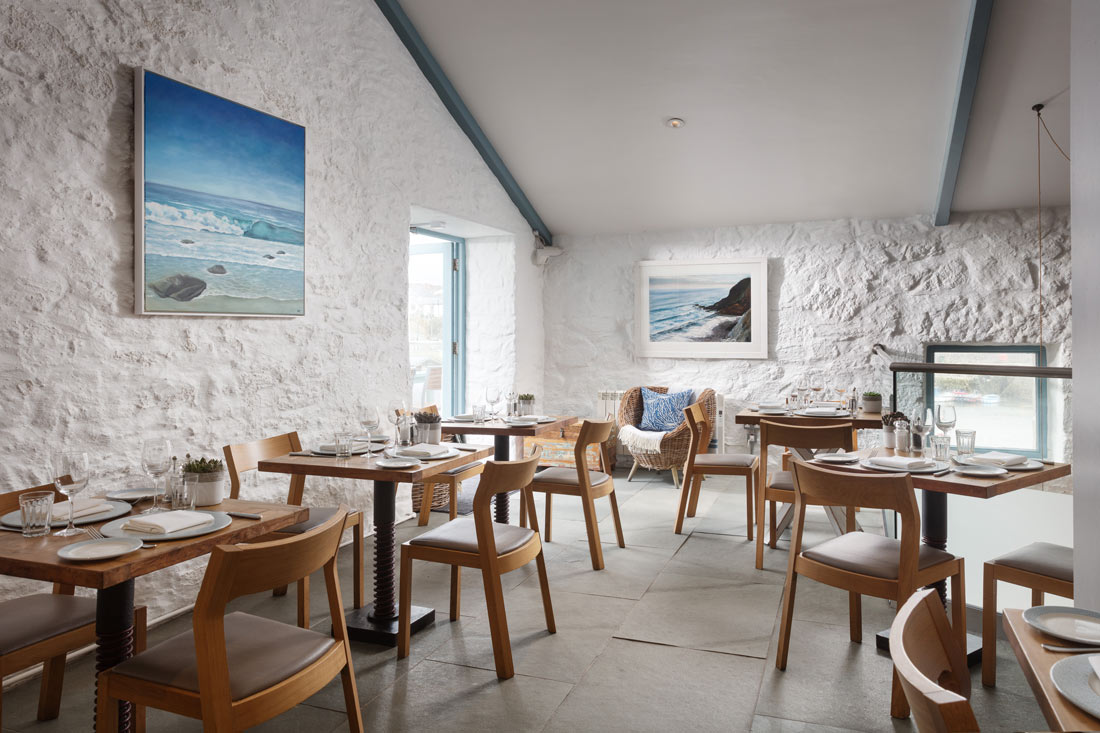 You recently took over Rick Stein's restaurant in Porthleven and in March opened The Cove in Maenporth – why the move across the border to Cornwall?
'Sometimes once-in-a-lifetime opportunities come up and that's how I felt about The Cove. It's an absolutely stunning location overlooking Maenporth Beach and I thought, Wow, we can really do something here. It had been run successfully by Arty [Williams] and Annette [Rickard] for 17 years and I felt it had the potential to be a great business.
'Like The Cove, The Harbourside Refuge in Porthleven [previously Rick Stein, Porthleven] was another opportunity I couldn't turn down. Even though we have challenges ahead, it's a wonderful building in a great location. It's only a 30-minute drive from the Maenporth restaurant so, when it came up, I thought it was a great chance to increase our footprint in Cornwall.
'Both restaurants are very casual and focus on quality, locally sourced ingredients which champion the best of Cornwall.'
What are you plans for 2021?
'I'll be opening our new project on Exmouth seafront in March – some of the building work was delayed so it's exciting to have that back on track. 'It will be informal and really fun: downstairs there'll be a bar where we'll do takeaway and bar food, and upstairs there'll be a restaurant with a large open terrace. Next door will be a cafe serving ice cream, pastries, sandwiches and salads. We'll be revealing images and the names of the venues very soon.
'At Lympstone Manor we've put in planning permission to build a pool and pool house, so we'll hopefully start that this winter. This autumn, we've also picked the first grapes from our vineyard, which is very exciting.
'So much of next year will be shaped by what happens in the next couple of months. To say I don't have aspirations to add to our portfolio would be wrong – if something desirable came our way we'd definitely consider it, but we're not out of the woods yet.'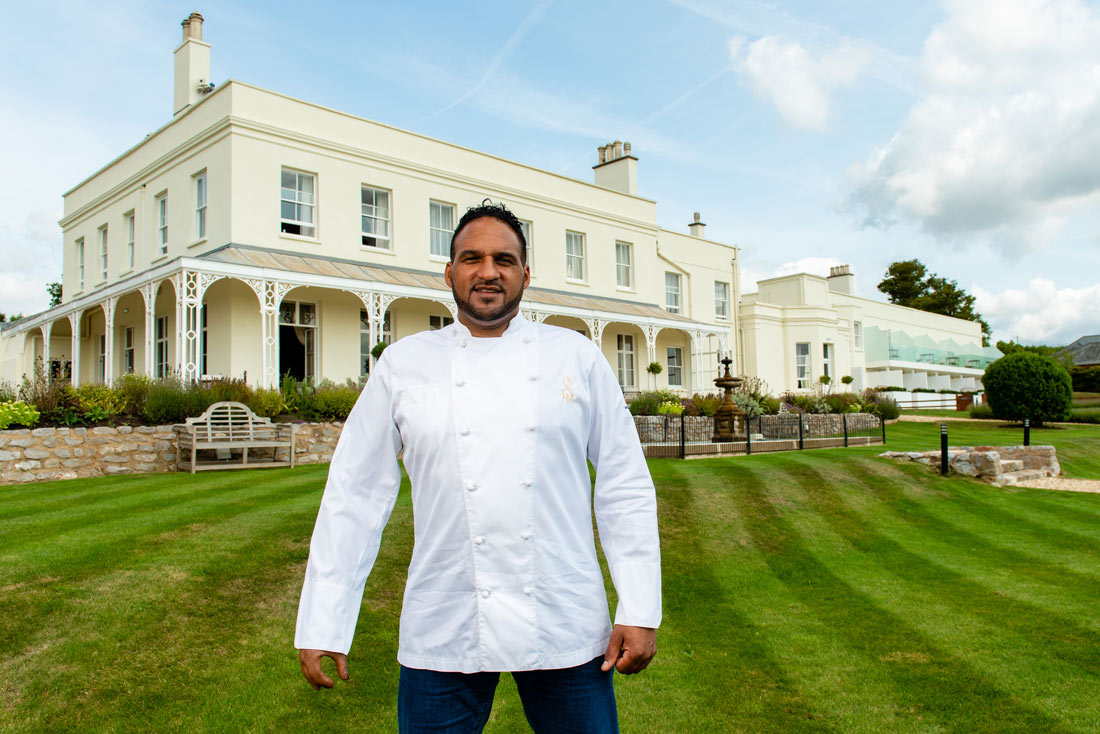 You've spoken out about Lympstone Manor's history in relation to Black Lives Matter. Do you think the South West hospitality industry is diverse enough?
'The South West isn't the epicentre of multiculturalism and there is, and always will be, more we can do. It's not just about opportunities, though; it's also about recognising institutional blindness.
'People ask what it was like for me and, if I tell them, they often don't like what they hear. That's the reality of living in my world: you have to be thick skinned and sometimes endure prejudiced behaviour and racist comments.
'When slavery was ended in Britain the huge sums of money paid out to slave owners was used to invest in the country – and often in the building of wonderful institutions and houses like Lympstone Manor.
'The future of Lympstone has been liberated from the past, and what makes it more poignant is that I'm a descendant of slaves. It's a message of hope for anybody: if you work hard, have talent and persevere, you can achieve your dreams.'
Do you think there are enough opportunities for non-white people in the industry in the South West?
'Right now there are plenty of jobs going in the hospitality sector in the South West, so it's about talent and dedication.
'I think cream always rises to the top. Even though I was challenged, that doesn't mean I was held back. We're not looking for pity; people get where they are because they earn their place.'