The CEO of Enhanced Hospitality, the boutique group behind Bath's most talked about new restaurant, gives us the low-down on Robun
Tell us about Robun
Robun is a unique Japanese restaurant in the heart of Bath. The name and style of the restaurant were inspired Kanagaki Robun and his 1872 book Seiyō ryōritsū, which introduced western barbecue to Japan and discusses the fusion of eastern and western cuisine. Robun lived in the 1800s and came from a northern part of Japan where fishing families cooked over coal, known as robata grill. This style of Japanese barbecue is referred to as Yakiniku, which we are interpreting in a modern way at Robun through sharing plates of grilled meats, seafood and vegetables.
The extensive menu offers something for everyone – that's the beauty of the small plate set-up. Dishes can be curated to suit the occasion, whether it's a quick lunch or adventurous Asian feast. The dishes are made to order, hand cured and crafted, making it an experience to savour not rush. Visitors will be amazed by the theatrical elements and the simple artistry of the food.
This is fine dining at its best: not stuffy, and great value for money. 
Why launch in Bath when your other restaurants are in London?
We're very excited to be in Bath. I'm a local resident who enjoys dining out in the city and, while I think Bath has improved enormously over the last few years for interesting places to eat, there still wasn't anyone offering what we do. I'd seen the restaurant premises after Bistrot Pierre left and thought what a opportunity it would be to bring Japanese cuisine to the city. We offer a point of difference to the other venues here and I'm thrilled with the response we've had since opening.
In terms of our [Enhanced Hospitality's] other Japanese offerings, we own Ginza St James's in Mayfair, and are the provider of Japanese food to Selfridges' foodhall. We'll also be opening a Japanese restaurant in Manchester soon.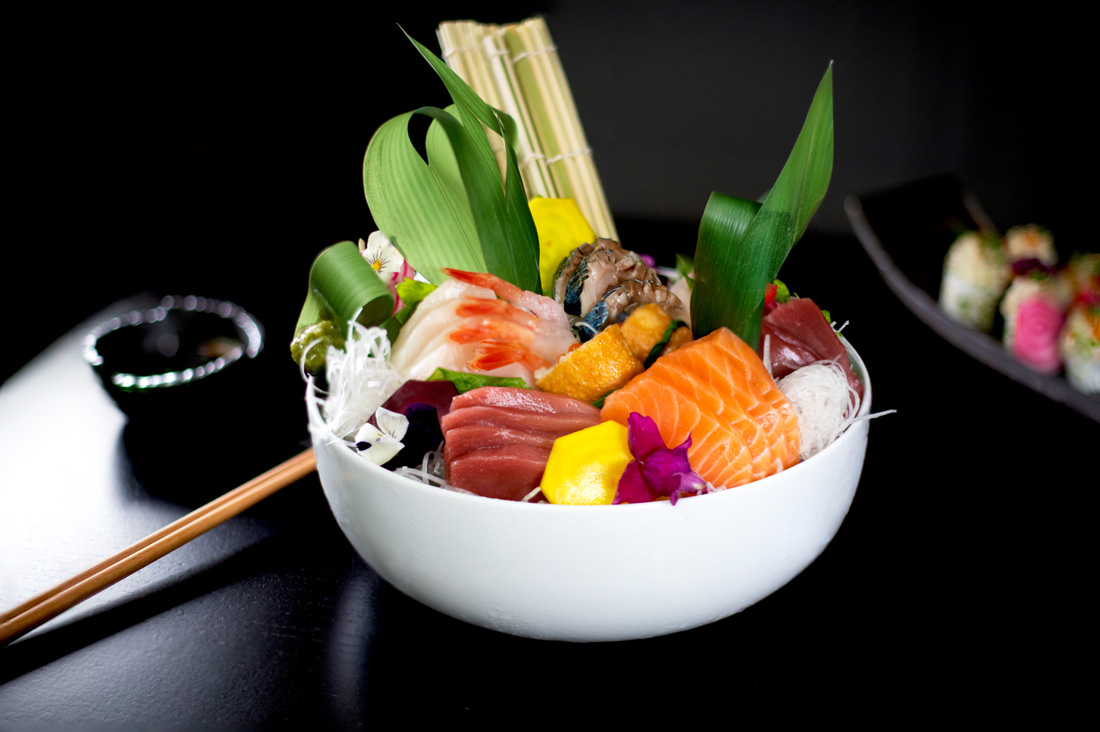 Favourite dishes on the menu?
The raw bar is my favourite: my go-to starter is the bluefin tuna tartare – it's sublime and great to share with others. The wagyu beef tataki with ponzo truffle dressing is also delicious. For main course it has to be the black cod with den miso marinade.
The itamae omakase (the chef's selection) sashimi collection takes slightly longer to create as everything is freshly prepared and the fish hand-torched, but it's an experience worth waiting for.
Favourite cocktail on the list?
The Lady Les featuring Ketel One Botanical Grapefruit & Rose Vodka, cardamom, lime and a dash of cranberry. It's super refreshing and named after my wife Lesley.
Where else do you like to eat out in Bath?
Clayton's Kitchen is great, Corkage is a go-to and The Scallop Shell has amazing fresh fish.
Predictions for the future of hospitality post-lockdown?
We're a coiled spring waiting to bounce back into action.
I think lockdown made a lot of hospitality businesses rethink what they do and make sure it's contemporary and en vogue. We've seen a pent-up demand for eating out and it's an exciting time for consumers because new openings like ours are creating a wider choice for dining.
Hospitality is always going to be a strong industry in good times, and we've shown a fantastic collaborative resilience in the lockdown through innovations like helping charities, the use of restaurant kitchens for the wider good, and by restaurants adapting their offering for takeaways. I've been in the hospitality industry for 40 years and still believe it's a great business to be in.
---
Enjoyed our interview with Roger Payne? Read more interviews here.