With the hospitality industry in hibernation, we seized the opportunity to catch up with some of the South West's food and drink bods to find out how they're coping in lockdown.
This week, drinks writer and Food Magazine columnist Susy Atkins shares her thoughts on wine subscriptions and what she does with the colossal number of samples she receives
What's your new daily routine?
My husband, sixth former and I have breakfast together around eight most mornings. We've all been working from home during lockdown, so at times (when my other son is home from university) there's been four of us tapping away in different corners of the house. We try to have lunch together but failing that we always have supper as a family.
I'm used to working from home but pre-lockdown I travelled a lot, attending wine tastings and meeting producers around the world, which I miss. Many of these events have gone online and speaking with international producers from the comfort of my own home is almost (but not quite) as good.
For my work I'm sent a lot of wine – more than I could possibly drink – so, after I've tried them, I often quarantine them and then give them to my neighbours whom I'm very popular with!  
What's kept you sane?
My family has kept me grounded. I'm not a very solitary person so I think if I was on my own, I would have found it very difficult – I need to keep busy and have people around me.
I've also got really into growing my own vegetables which I've found incredibly soothing. When lockdown was implemented, I got straight into it – I've always grown a few things but this year I've really got the greenhouse going and planted two huge raised beds.
What's been the most challenging part of lockdown?
All my face-to-face events being cancelled in spring and summer. Lockdown came right at the start of food festival season and that was alarming because I not only love doing the events but it's an important source of income for me.
To my joy a lot of them were replaced with virtual events which I've really enjoyed doing – hosting Zoom wine and gin tastings and meeting people online has been great fun.
Which recipes have been on repeat?
I went pescatarian for January to push my repertoire a bit. I bought World Vegetarian India by Roopa Gulati which introduced me to some delicious veggie curries.
I thought I'd find giving up meat for the month hard but it was surprisingly easy – the only thing I did crave was a simple good-quality roast chicken.
Have you taken out any food/drink subscriptions?
I haven't. I think wine subscriptions can be great – they're obviously very convenient at the moment – however I would be careful about the cheaper ones, and ones which the company has curated, as they can be the wines they want to get rid of and the quality may not be as good. By all means give it a go, but I'd recommend selecting your own bottles.
We have had some absolutely delicious food delivered to the house, including a Rockfish seafood box from Mitch Tonks which was fantastic. M Welsh Catering is based very close to us and we've had a few of their "ready meals" which are restaurant quality – the confit canard was particularly good. We've also enjoyed very good pub takeaways from The Nobody Inn and The Cridford Inn.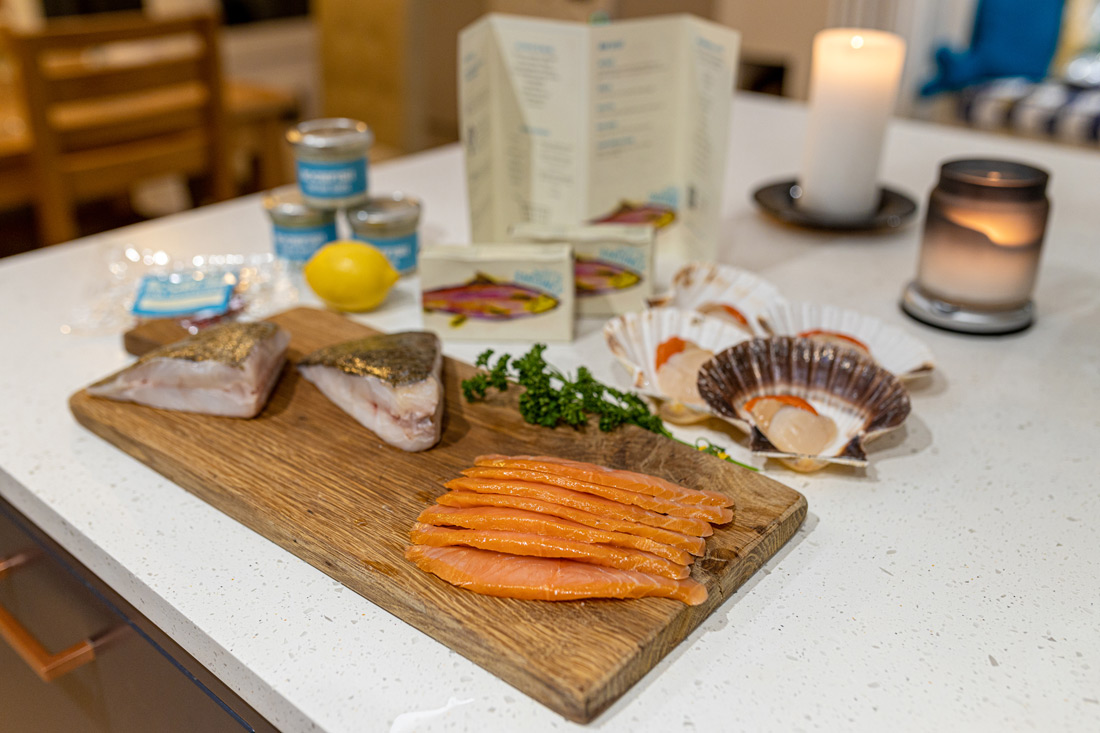 What TV, books or podcasts have provided the best escapism?
We binge watched The Marvelous Mrs. Maisel in the first lockdown which was delightful – it's very funny and witty with fantastic 1950s' clothes. More recently we watched all three series of Detectorists which was like a summer balm.
Best thing you've drank in lockdown?
I really extended my knowledge of English wines during lockdown, but I couldn't choose just one. I've been asked to write about it a lot over the past year and it's honed my skills as a specialist in that area. In the summer, I judged at the Independent English Wine Awards in Bristol which was brilliant.
What have you learnt about yourself?
I'm best when I'm kept busy – if I sit around and let myself get bored it can send me into a downward spiral of feeling worse about everything. Getting outdoors has been great, whether that's going for a run or doing a spot of gardening.
Picked up any new skills or hobbies?
I took up running again – admittedly it hasn't been going that well since Christmas. When the weather was better I was doing a couple of 5k runs a week.
What are your hopes for 2021?
Obviously, I hope hospitality can open up again as quickly and safely as possible – I really miss restaurants.
---
The pandemic has significantly affected advertising revenue in the publishing industry. If you would like to support Food Magazine, why not take out a subscription to our beautiful print edition which we'll deliver to your door? Subscribe here for just £25 per year.