In the first of our series looking at the changing landscape of South West food, chef and fishmonger Tom Williams-Hawkes reveals how we can all help our local fishermen
Chef director Tom Williams-Hawkes of The Salutation Inn in Topsham and his wife Amelia opened wet fish deli, Salt, during last year's second national lockdown. A big motivation for them was supporting small-scale local fishermen (Tom's father was a Topsham salmon fisherman for 30 years).
'For many fishermen it was a shock to the system when restaurants were closed in Europe and the UK due to Covid-19,' says Tom. 'However, the smaller boats were able to adapt to the situation a lot quicker by selling to people's doors, online and to local delis and fishmongers. I wouldn't say any of them are doing well but they are doing a lot better than the big boats.'
Fin of beauty
Tom is on a mission to educate and encourage his customers to not always play it safe with the big five (cod, haddock, prawns, tuna and salmon) but to take advantage of whatever is sparklingly fresh from local boats that day.
'The pandemic has given us an opportunity to think beyond the normal supermarket shelves and realise there is so much more out there – and it's sustainable and affordable. It doesn't always have to be turbot and seabass either as there are some great other fish around and it's so simple to start thinking outside the box and experimenting.'
For those not handy with a filleting knife, Tom recommends asking your fishmonger to do the gutting and filleting.
'When people see beautiful fish like lemon sole or gurnard on the slab, they don't know what to do with them, but I see myself as being here for people who need help,' he says.
What's the catch?
Tom believes we can all support South West fishermen by shopping locally and diversifying our palates.
'One of the main reasons for opening the deli was that, when we visited our local supermarket, we couldn't find any British fish. People think they are shopping locally at the supermarket, but independent businesses are in a much better position to support the local fishman selling mussels or the chap who dives for scallops.
'People need to reject the mindset that it's more expensive to shop locally because that isn't necessarily true and, if they broaden their palates and tastes, they can experience something quite delicious and different. For instance, dabs are around at the moment and they are underrated and very cheap. Local gurnard is another great staple which you probably won't see in the supermarket.'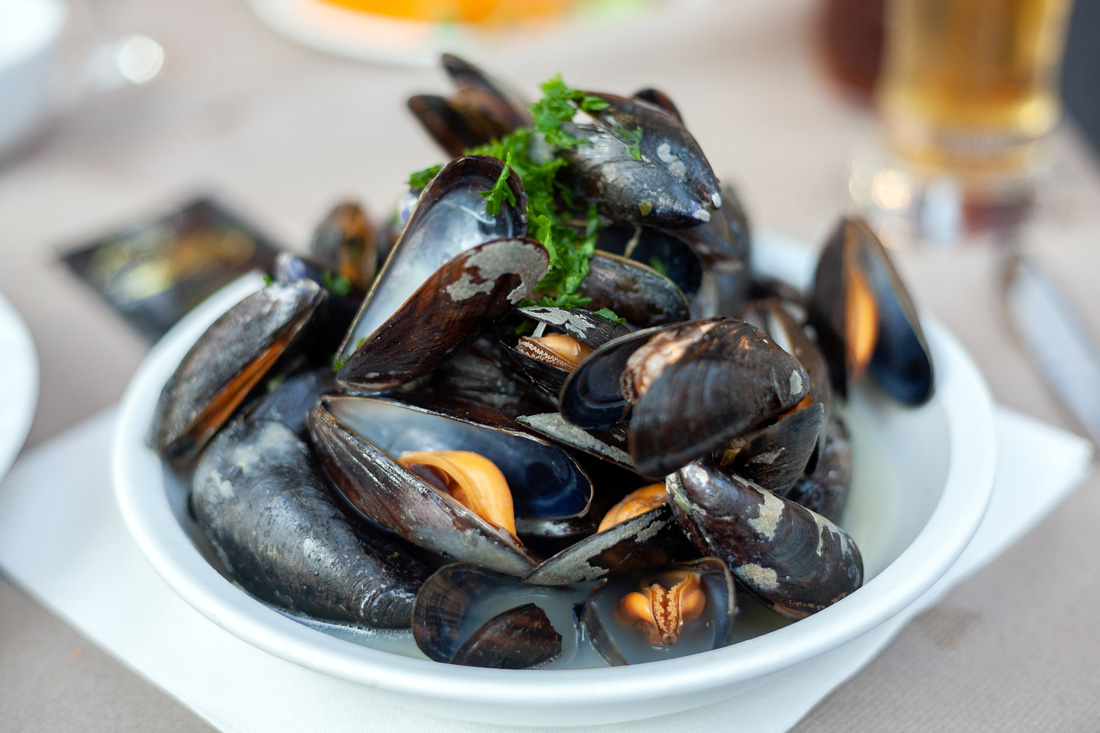 Not just a load of old pollocks
To help counteract problems of overfishing, Tom suggests choosing restaurants which champion sustainable catches (even if that's just by buying a takeaway at the moment).
'When the likes of Rick Stein or Mitch Tonks endorse a particular fish, they do great things for the industry and help with issues surrounding sustainability,' he says.
'In our restaurant we have always served pollock. It's not a fish that enjoys a great reputation but it's local, tastes wonderful, is very sustainable and more often than not is line-caught. Of course, what's plentiful now might change in a few years because it may become overfished, but the best restaurants will be happy to move on to something else.'
Fishing for clarity
Tom admits that with Brexit, the pandemic and the issues surrounding sustainability, he can't readily predict how things will turn out for the South West fishing industry.
'There could be a great resurgence in fishmongers and delis which would be great. Localism, too, I hope, could be the one great thing coming out the other side of this: it's good for the environment, the local economy and for sustainability. The worry is that things will go the other way towards Amazon and the big supermarkets.
'If you go back 40 years, the fishing industry in the UK was one of the top three sectors. A lot has changed since then, and a lot of tradition has been burnt and thrown away, but I think it has to come back because there's a lot depending on it.'
---
The pandemic has significantly affected advertising revenue in the publishing industry. If you would like to support Food Magazine, why not take out a subscription to our beautiful print edition which we'll deliver to your door? Subscribe here for just £25 per year.