There's a new head chef at the helm of Puro, but can he uphold the Somerset restaurant's reputation for big-hitting flavours and spot-on plating?
What's the draw?
When, in 2017, hospitality pros Dom and Alex Lamy opened Puro in the seaside town of Clevedon, the basement brasserie quickly earned a loyal following for its bold flavours, generous portions and slick service. The dishes drawing in the crowds were the work of head chef Nick Fenlon, so when it was announced he would step down in autumn 2021 the restaurant's reputation was on the line.
Thankfully, his replacement hit the ground running and is not only delivering polished versions of the Puro staples but also introducing his own out-of-the-park spin on seasonal dishes.
Who's cooking?
There's a reason Hayden Botha slipped into the head chef role so seamlessly. Having previously worked with both Nick and Dom at Bristol dining pub The Pump House, the chefs' mutual experience means they have a shared knack for pairing rich flavours, an affinity for locally foraged ingredients and an unfussy style of delivery.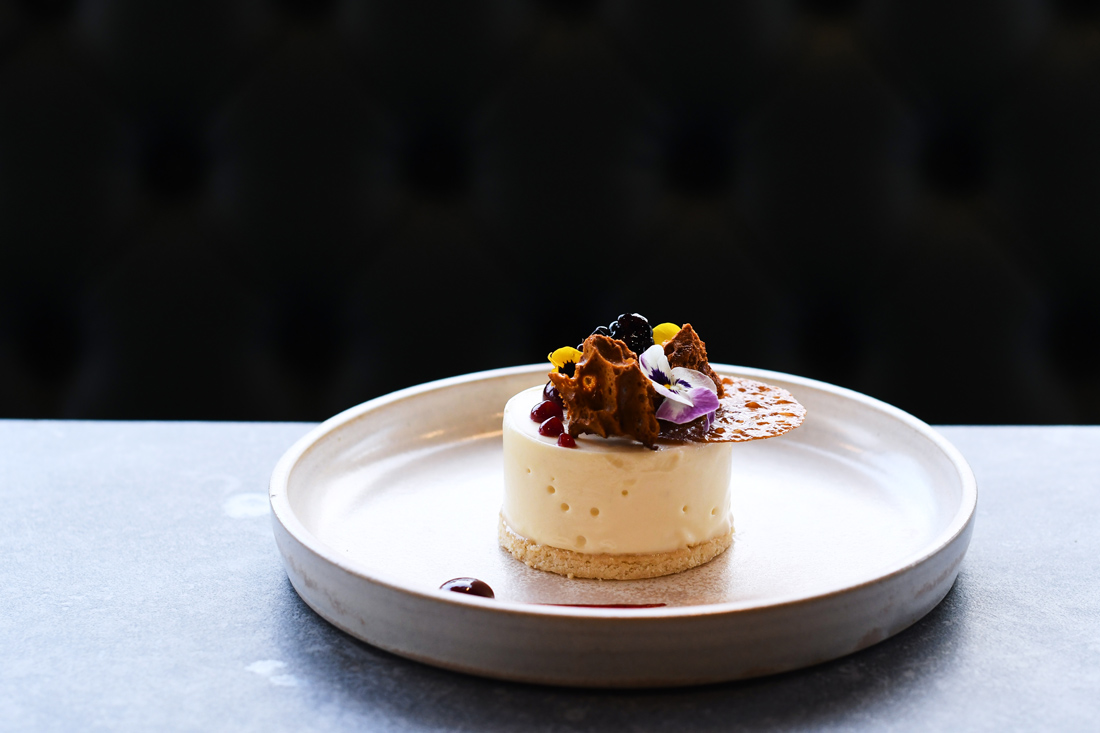 What to order?
The Puro offering is the definition of crowd-pleasing: even the pickiest of restaurant goers would be tempted by something on the broad menu. Don't take that as Dom and Hayden playing it safe, however, as there's a kaleidoscope of flavours packed into every dish.
We started with nibbles of crisp and crunchy school prawns dunked whole (heads and all) into silky rouille, and coral-pink smoked cod's roe drizzled in fluorescent-green herb oil and piled onto feather-light homemade focaccia.
Starters continued the celebration of colour and texture. Portly St Austell Bay mussels revealed flashes of their bright orange flesh beneath glistening shells as they bathed in an intoxicating broth of chorizo, Somerset cider, leeks and cream. Plump pan-seared scallops, served with bourbon pancetta and candied walnuts, were punctuated with slashes of green from crisp Granny Smith apple slices.
The morning's delivery from Brixham Fish Market also made an appearance in the main courses. Expertly cooked hake (we're talking flaky flesh and irresistibly crispy skin) was paired with naturally salty sea vegetables, creamy mashed potato and a delicious shellfish velouté. There was also a duck breast dish which, offset with sweet potato dauphinoise, grilled baby corn, pak choi and blackberries, blended British and Asian cuisines.
Food's tip
Arrive early to enjoy a pre-lunch/dinner drink at Vintage & Vine upstairs. The sister bottle shop and bar is where Dom indulges his passion for wine. There's a very good selection by the glass, plus a plethora of top-notch bottles available to take home.