Rosanna Rothery predicts culinary accolades for the young chef behind Fletcher's Restaurant in Plymouth
What's the draw?
A vibrantly youthful team are on a mission to cosset both you and your appetite at Fletcher's Restaurant.
Their quest begins with the suggestion of something frivolous in a glass – a Lillet, Mint and Elderflower Fizz does nicely – alongside racy canapés of black pudding scotch egg with burnt apple puree and parma ham. That you are in for an evening of decadence is further signposted by the urban-glam gleam of copper lights and the soothing strains of ambient music.
Who's cooking?
Fletcher Andrews is the talent at the stove: a chef who worked with 2012 MasterChef winner Anton Piotrowski at the Treby Arms in Sparkwell when the dining pub earned its Michelin star.
In 2018, with a few of his former Treby colleagues in tow, Fletcher struck out on his own, intent on bringing sumptuous fine dining to Plymouth's theatreland (the restaurant is behind the Theatre Royal and does a pre-curtain-up sitting before evening service).
Fletcher's fiancée Jessica Harkcom leads the front-of-house team who guide guests through set and à la carte menus.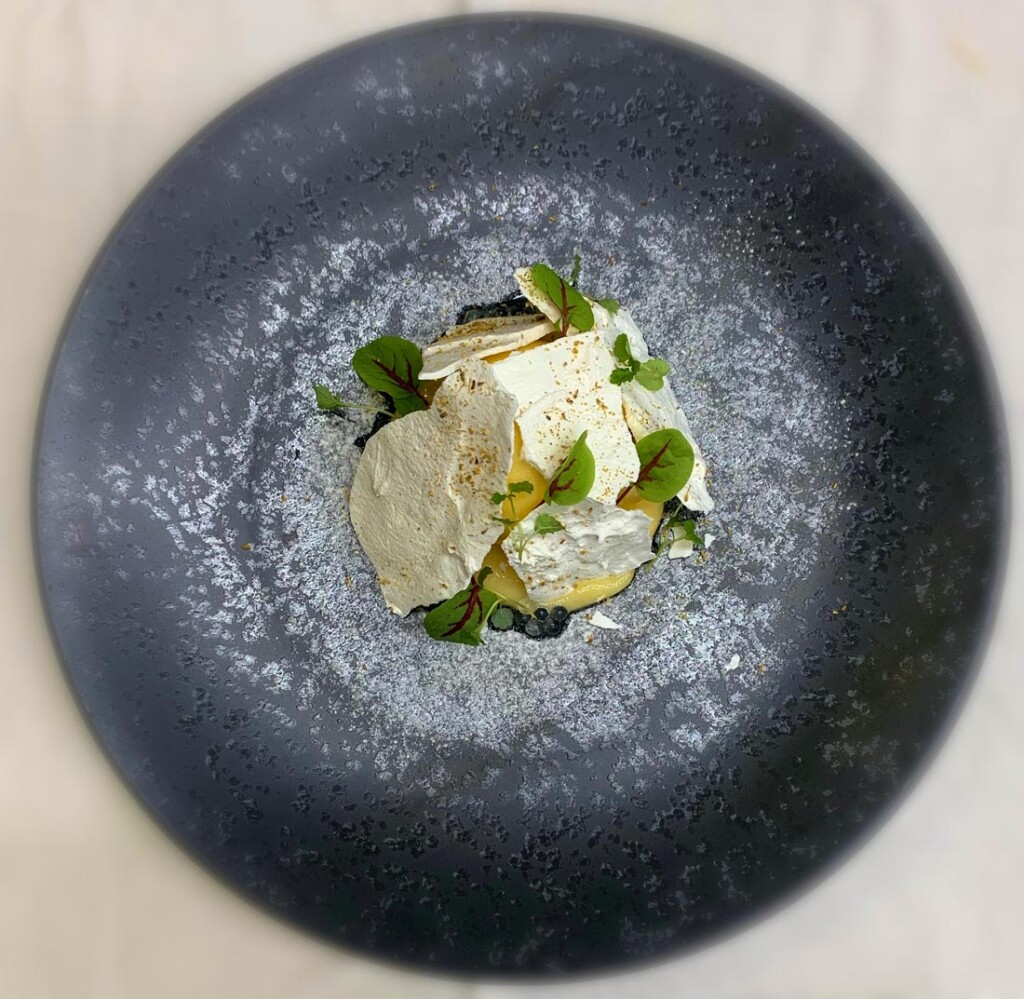 What to order?
Fletcher's whipped duck parfait was one of the softest fluffiest entrées to have ever caressed our palates, and was beautifully offset by clotted cream brioche, pickles, gingerbread and fig.
Our other starter of snow-white brie tartlet veritably quivered on the plate, its billowy softness made even more delicious by the addition of smoked candied walnut, celery and truffle.
For mains, a cocoa-marinated venison haunch offered deep, sweet and woodsy notes, and was paired with the wintry flavours of celeriac puree, colcannon mash and piccolo parsnip, then taken next level by the piquant bite of quince and rich buttery kick of Barkham Blue cheese.
Fletcher has a remarkable talent for balancing a dish, creating robust and complementary flavours. The saltiness of cured cod, for instance, was counterposed by creamy lobster bisque, the crunch of crackling-coated king prawn and sweetness of caramelised cauliflower puree
Food's tip
Chocoholics – please don't, under any circumstances, deny yourself a decadent finale in the form of the Chocolate Orange Double Decker. Luscious layers of chocolate mousse, salted caramel and orange jelly, and chocolate and malt marshmallow will have you swooning long after the all-too-brief encounter.