Tasting-menu thrills and spills await at The Lamb at Longdown, discovers Selena Young
What's the draw?
Finding an authentic yet smart country pub within five miles of a city isn't easy, so this foodie destination a short drive from Exeter is worth pinning on Google Maps. Walkers, locals and intrigued epicureans all beat a path to the village inn to revel in the relaxed atmosphere, friendly service and hyper-local cooking. And whether they're seeking romantic wining and dining or unfussy family feasting, The Lamb at Longdown delivers.
Who's cooking?
Local chef Dolton Lodge is the talent behind the pass in this rural kitchen. Dolton cut his teeth at The Galley in Topsham, where he rose through the ranks to become head chef.
After more than four years at the helm in Topsham he struck out on his own and took over Longdown's 17th century inn.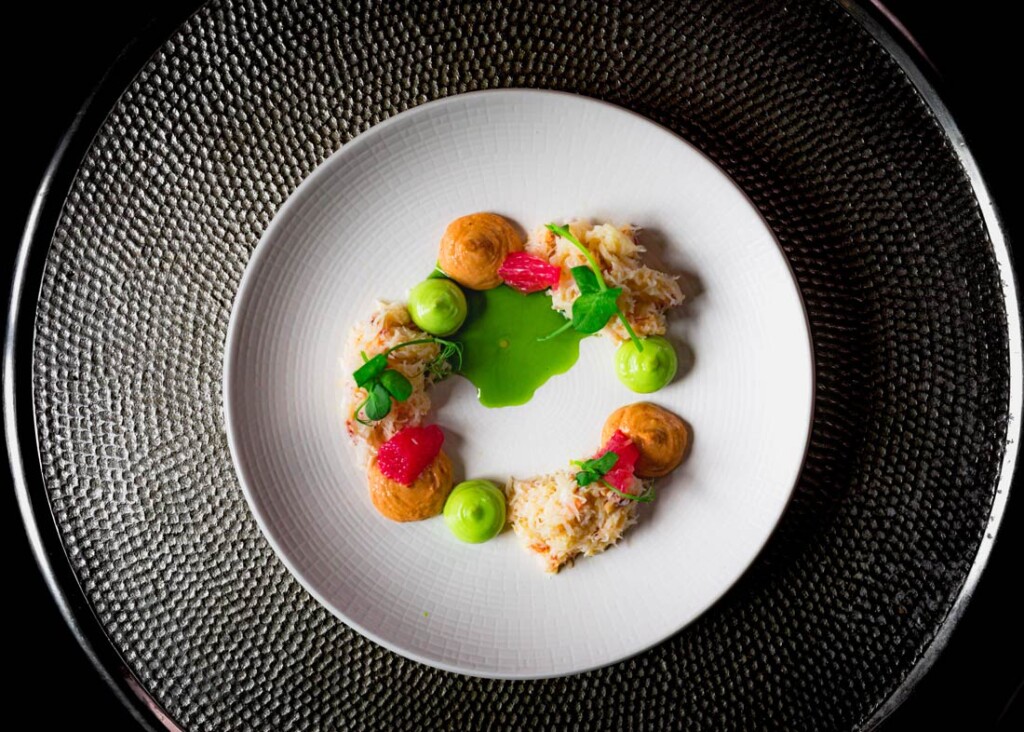 What to order?
While some pub-grub traditionalists may struggle to swerve the classic fare on the menu, we couldn't turn down the opportunity to indulge our indecisiveness (and inner glutton) via Dolton's tasting menu.
From the sparklingly fresh first course of Brixham crab with pink grapefruit, whipped roe and avocado, to the main event of succulent Dartmoor lamb with pea and wild garlic, we liked how the pared-back yet flavour-forward dishes allowed the hero ingredients to shine.
Additional edible joys included an amuse bouche of braised beef brisket encased in a breadcrumb shell, chased by Dolton's signature Exeter Avocet Ale soda bread to mop up every last drop of the accompanying spiced tomato sauce.
The finale, a decadent white chocolate delice with seasonal citrus fruits, was a hotline to heaven thanks to its luxurious texture and creamy mouthfeel.
Food's tip
Pick one of the English drops from the wine list. We enjoyed a bottle of Kingfisher Bacchus from Swanaford Estate in the Teign Valley. The dry and aromatic sip delivered summery hints of tropical fruits.