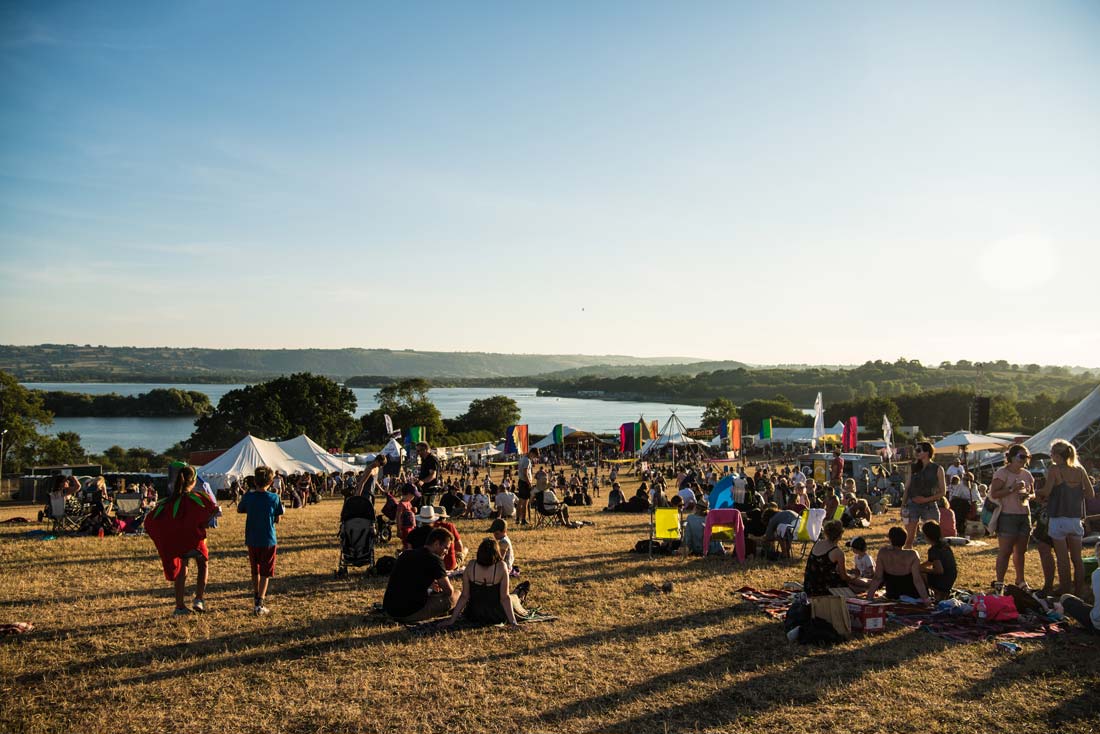 Valley Fest returns for three days of feasting and live music on the banks of Chew Valley Lake near Bristol
After a year of missing live music events and communal feasting, festival fans will finally be able to get their fill of incredible eats and live beats at Valley Fest this summer. This week, organisers announced that the festival will return to the banks of Chew Valley Lake near Bristol from July 30 to August 1.
This year's mission to celebrate outstanding local produce and the makers behind it means there'll be even more opportunities to tuck in over the weekend.
As well as live tunes from headliners Sophie Ellis-Bextor and Deacon Blue, ticket holders can look forward to chef demos (in a spanking new theatre) from industry figures such as Tom Hunt, author of Eating for Pleasure, People & Planet; chef and author Olia Hercules; Rob Howell of Root Bristol; food writer and chef Jenny Chandler; and Great British Bake Off alumni Chetna Makan and Briony May Williams.
There will also be a new Live Fire stage where Sam Evans and Shauna Guinn of Hang Fire Southern Kitchen and chef Henry Eldon of The Cauldron Restaurant will be cooking over flames. More sizzling activities will go down at the Big Family Sunday BBQ in which local chefs will grill meats from nearby farms for attendees to enjoy in the picturesque setting.
More gourmet possibilities continue in the dining marquee where culinary heroes including Josh Eggleton of Michelin-starred The Pony and Trap, Toby Gritten of The Pumphouse and Rob Howell of Root Bristol will be cooking fabulous feasts.
Luke Hasell, Valley Fest founder, said: 'This is the tastiest food line-up we've ever had. We're showcasing food that's been produced through regenerative farming methods. This puts soil health first so not only do we produce more nutritious and delicious food, we're also locking in carbon and helping tackle climate change. When people understand this, they can decide whether they want to be part of the solution or part of the problem, three times a day! We want people to understand the connection between their food choices and the land.'
For more information on Valley Fest and to book tickets visit www.valleyfest.co.uk.
---
The pandemic has significantly affected advertising revenue in the publishing industry. If you would like to support Food Magazine, why not take out a subscription to our beautiful print edition which we'll deliver to your door? Subscribe here for just £25 per year.