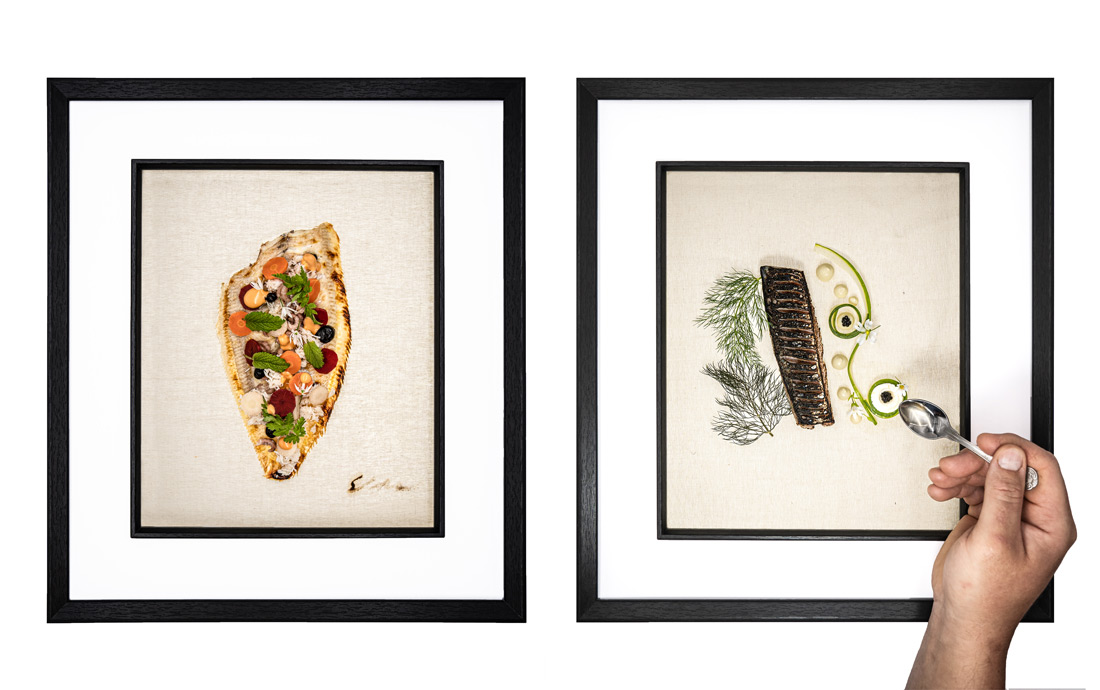 Art and culinary artistry collide in a new interpretation of creative dining at Canvas in north Devon
Broomhill Estate has long been loved for its incredible sculpture gardens and art installations and has now relaunched its restaurant to combine high-quality cooking with a visual creative feast. The new concept, called Canvas, will see a themed menu and exhibition reworked every ten weeks to take guests on an immersive journey where art and food collide in an aesthetic fine-dining experience.
Guests are invited to dine from either a three-course set menu or a Signature Palette Menu that includes dishes such as hogget with aubergine, buckwheat, garum and sardine, and cured turbot with smoked broth, tagetes, fennel and peas.
Canvas head chef Elio Debae is committed to supporting local British growers and producers who share his passion for the top-notch produce and seasonality. The first themed menu and exhibition will be built around the incredible hyperreal and psychedelic paintings of Devon heavyweight John Hurford, and will be served in the restaurant space that's been redesigned via lighting and installations as a new kind of gallery experience.