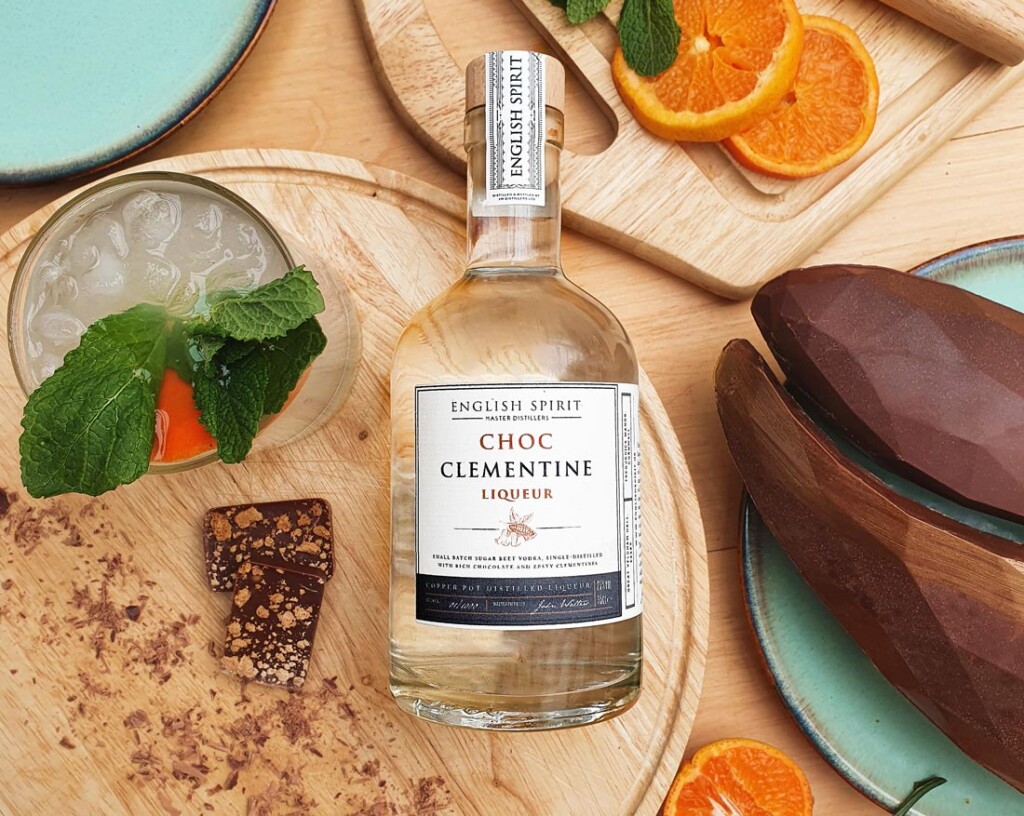 On cue for Easter celebrations, the latest limited-edition from English Spirit has cleverly captured the flavours of a liquid Terry's Chocolate Orange
The new Choc Clementine Liqueur from English Spirit in Cornwall blends glorious amounts of chocolate, juicy clementines and the sumptuous smooth notes of small-batch vodka to create a luxuriously velvety drink.
Easter can be synonymous with chocolate and alcohol but pairing the two can prove a tad tricky. Master Distiller Dr John Walters has created this delicious solution to the problem, combining a single-distilled base spirit from English sugar beet with lashings of chocolate and fruit. The resulting liqueur is crafted using English Spirit's signature process of scratch-distilling in 200 litre unfiltered batches.
So, while the kids are hunting for eggs, adult chocoholics can sip the chilled Choc Clementine Liqueur neat or served long with a splash of cream soda. It's also a luxurious treat stirred into a gravy to accompany Easter lunch. 
The limited-edition release follows on from the Orpheus Vanilla Rum Liqueur which English Spirit crafted for Valentine's Day and, with only 100 half bottles (35cl) being filled, chocolate fiends will no doubt want to get their hands on a veritable case load.
The liqueur goes on sale Wednesday March 17 from English Spirit's website.