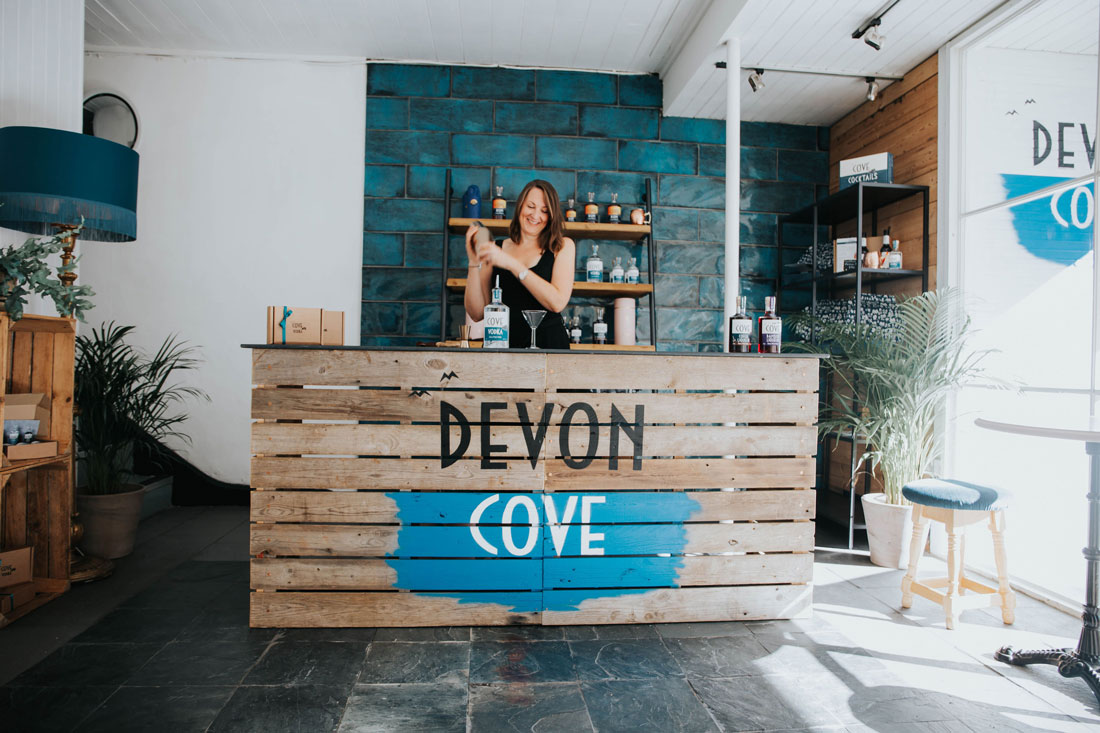 Throughout August, locals and holidaymakers will have the chance to sample Devon Cove's potato vodka, sip creative cocktails and get hands-on at masterclasses
Devon Cove, the first and only distillery to craft vodka from potatoes in Devon, has launched a summer pop-up in Kingsbridge. The Tasting Room on the high street will be open throughout August, giving visitors the opportunity to sample Devon Cove's vodkas and liqueurs and chat to founder and distiller Leanne Carr.
As well as tasting the goods, visitors will be able to purchase luscious cocktails crafted with local spirits. Leanne will also be hosting a series of masterclasses on August 17 and 18 which can be booked on the Devon Cove website.
'I've been wanting to offer more chances to taste our products, so I pounced on the opportunity to use this fabulous space in Kingsbridge,' said Leanne.
'We can't wait to share our story. If you haven't tried Devon potato vodka yet, you really must. This is vodka but absolutely not as you know it.'
Founded in 2019, Devon Cove Vodka is crafted from King Edward potatoes grown on Leanne's family farm overlooking Hope Cove. Devon Cove's award-winning range of spirits also includes Cove Damson Liqueur and Cove Coffee Liqueur.