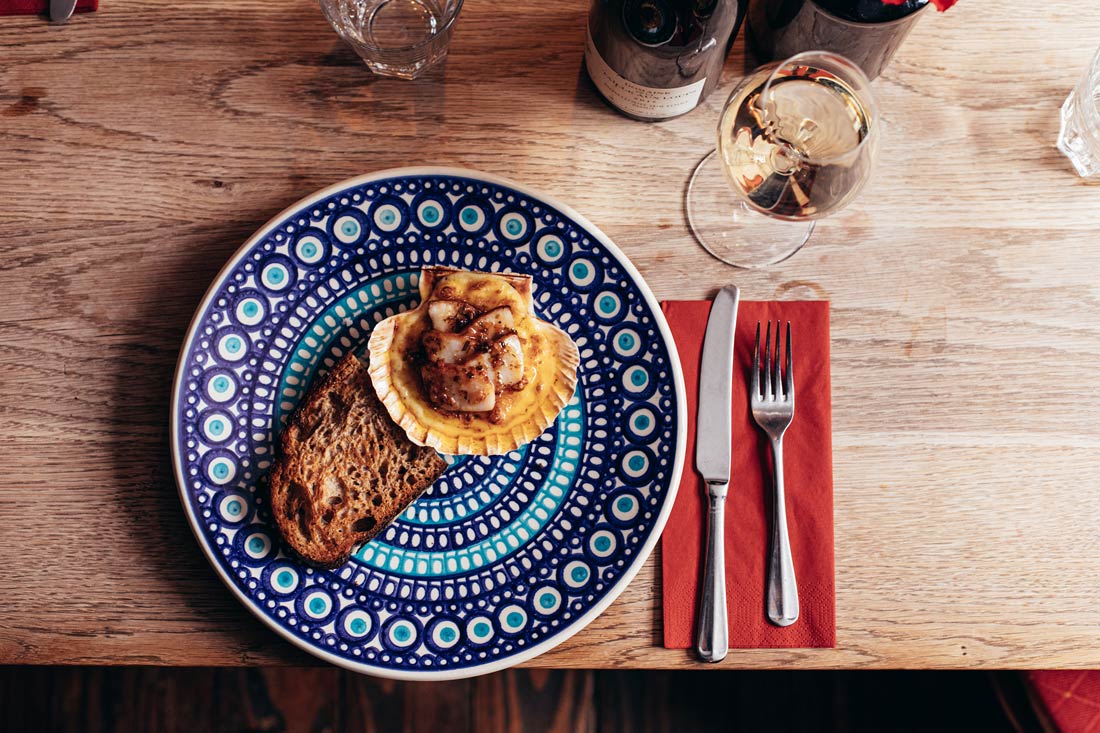 A new menu at the quayside pub explores historic West Country dishes
Devising the menu for his new role as head chef at The Hour Glass Inn in Exeter, David Knapman turned away from social media and towards the history books in search of fresh culinary inspiration. The Melbourne Street venue, a stone's throw from the city's quayside, is known for its hearty pub fare and Sunday lunches, but the ambitious chef wanted to build on its stellar reputation with a nod to its South West roots.
The chef has spent the past few months researching forgotten recipes and diving into vintage cookbooks, while also sniffing out the best producers in the region. The resulting menu blends The Hour Glass Inn's classic pub dishes with a line-up of reimagined heritage recipes such as Devonshire scallops (pictured top), Devon dumplings, scalloped oysters, Devon pork pies and Exeter stew.
'We're so lucky in the West Country to have so much available on our doorstep – even the potatoes for our chips come from Devon,' said David.
The Hour Glass Inn is one of Exeter's oldest (and most eccentric) pubs and, after a brief closure, was taken over by Exeter Brewery in 2021. It's open for dinner Wednesday to Saturday and lunch Friday to Sunday.