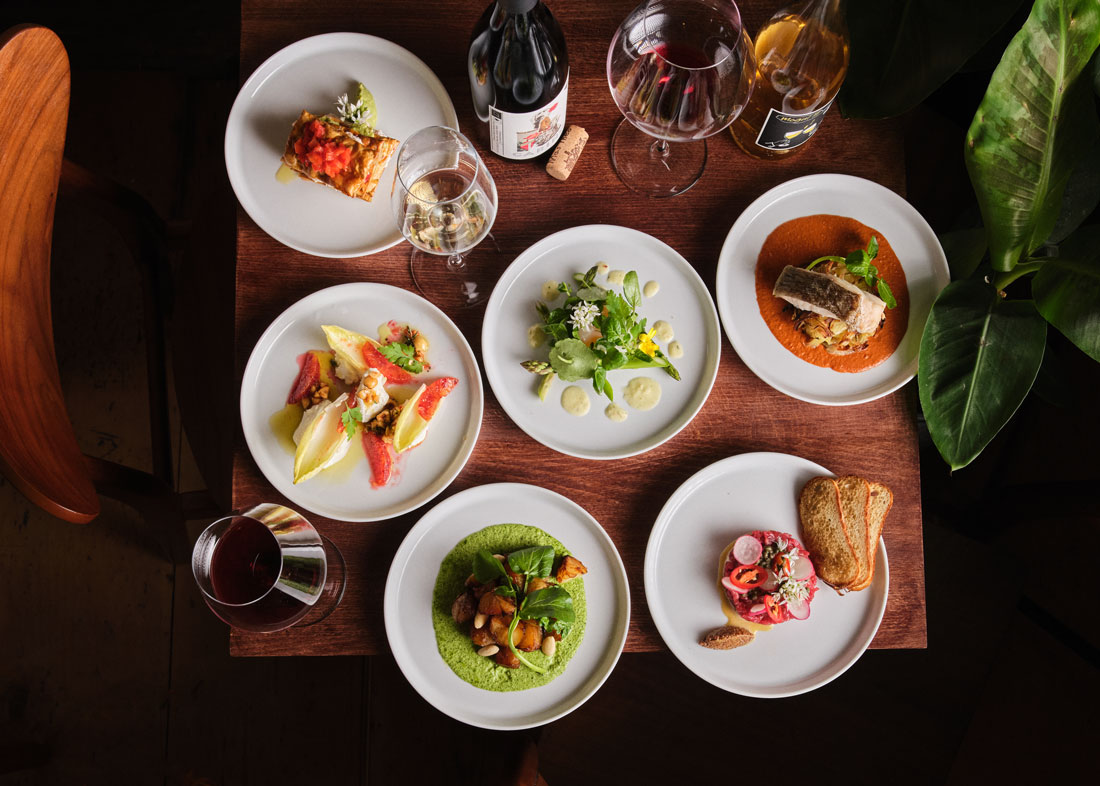 The Orgia, which opened on Church Street in April, specialises in small plates and skin-contact wines
The streets of Falmouth are a foodie paradise for those seeking creative food and drink experiences, so this contemporary Parisian-style bar and kitchen sits comfortably alongside the neighbouring indies that call the Cornish town home. Setting The Orgia apart from the crowd, however, is its dedicated menu of skin-contact wines which centres on orange varieties – which co-founder Toyah Marshall is calling as the new rosé.
Accompanying the venturesome wine list is a menu of seasonal small and large plates, plus a raft of delicious nibbles. A selection of local dishes inspired by the Cornish coast and country (think Porthilly oysters, crab linguine and local cheeses) are accompanied by European stalwarts such as baked camembert, beef ragu and wild boar saucisson.
Toyah said: 'We wanted to bring our passion for wine to Falmouth and showcase options that could be enjoyed by the glass and not just the bottle. Orange and natural wines have piqued our interest in recent years and we've been longing to share our favourite finds. The Orgia's relaxed setting and delicious food pairings provide the perfect canvas for that.'
The Orgia is a sister venue to The Bottle in Newquay.
Newcomer to natural wines? Read our guide here.