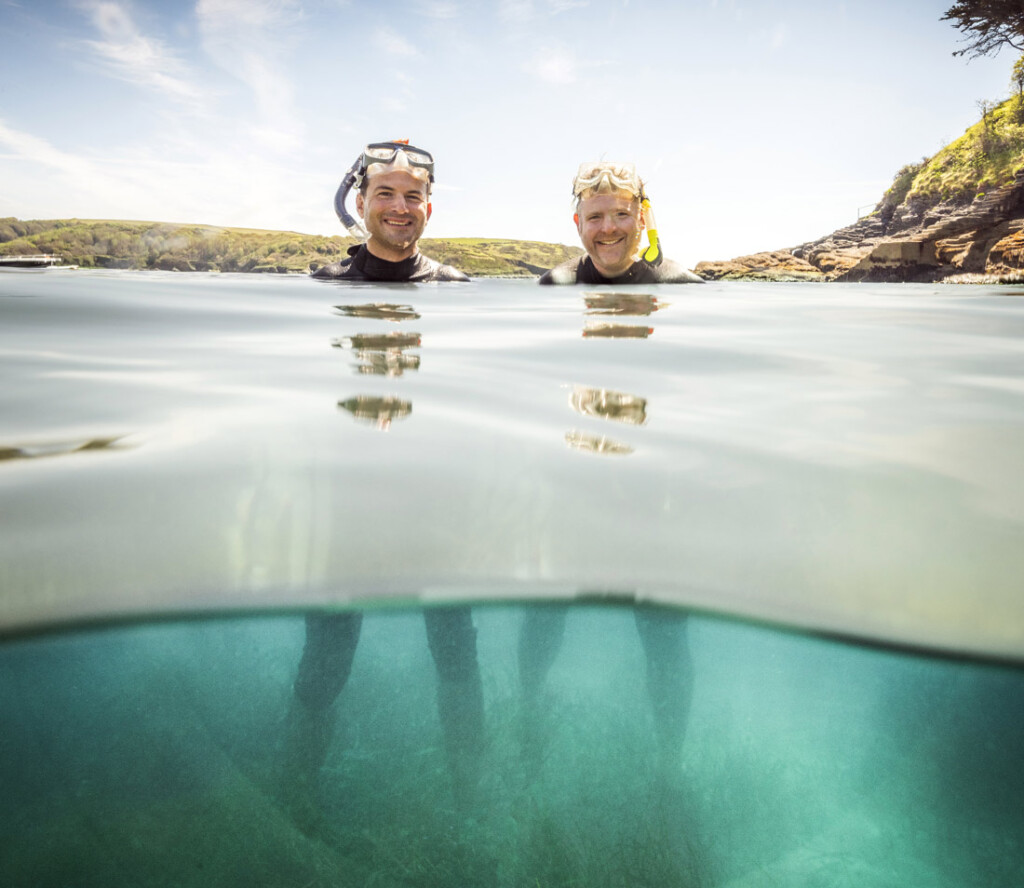 Salcombe Distilling Co. will donate one per cent of profits from a range of its hero gins to Marine Conservation Society to help protect and regenerate ocean forests
The south Devon distillery has pledged to donate 1 per cent of profits from its celebrated Start Point and Rosé Sainte Marie gins, and non-alcoholic spirit New London Light, to Marine Conservation Society as part of its new 1% for the Oceans sustainability campaign.
Protecting and maintaining the ocean environment is important to the Salcombe Distilling team, who work just a stone's throw from the glistening Devon coastline and are regularly inspired by the area's rich ship building heritage and coastal vitality.
It was this strong desire to help protect and regenerate ocean forests that led founders Howard Davies and Angus Lugsdin to team up with the marine charity and help raise funds for its seagrass project. Seagrass meadows account for 10 per cent of the ocean's carbon sequestration and play an important role in the fight against climate change.
Howard Davies, co-founder of Salcombe Distilling Co. said: 'For each bottle sold, up to 2m2 of seagrass will be protected, providing a real and tangible benefit to the ongoing wellbeing of our oceans and a valuable contribution to the global battle against climate change. We aim to make the most positive contribution possible to improve the health and wellbeing of the world's oceans, alongside producing exceptional spirits, and have created an ethos to support this through everything we do.'
Salcombe Distilling Co. has rolled out further sustainable practices across the business to bolster its eco creds. This includes shipping orders via DPD's carbon-neutral shipping service, refusing to use single-use plastics in packaging, using electricity from 100 per cent renewable sources, and offering a gin refill scheme through which customers receive 10 per cent off the retail price when returning a bottle of Start Point or Rosé Sainte Marie.
'We are thrilled to be working with Salcombe Distilling Co. again to help raise awareness of the issues facing our oceans,' said Katharine Sharp, corporate partnerships manager at Marine Conservation Society. 'As passionate supporters of our work and a sustainable, environmentally focused company, we are pleased they have chosen to support our project on carbon capture and sequestration through seagrass protection and re-seeding.'
---
The pandemic has significantly affected advertising revenue in the publishing industry. If you would like to support Food Magazine, why not take out a subscription to our beautiful print edition which we'll deliver to your door? Subscribe here for just £25 per year.