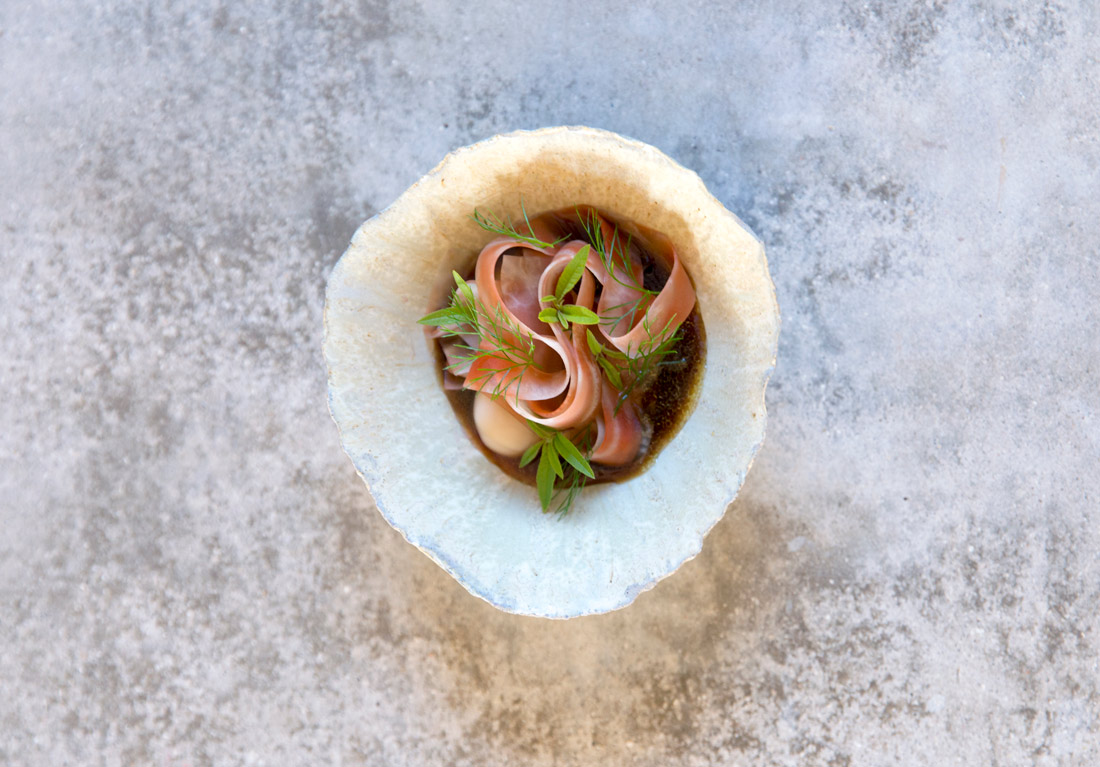 Sustainability is at the heart of Crocadon, an ambitious new restaurant set within a 120-acre farm in St Mellion
Five years is a long time to see a project come to fruition, but for chef Dan Cox his reimagining of a sprawling farm in the rolling hills of the Tamar Valley has been a real labour of love.
Since taking over Crocadon Farm in 2017, he's pursued a vision to create a regenerative farm and restaurant that celebrates the connection between food and agriculture. The result is Crocadon, a unique dining experience led by produce grown and reared on the land.
Dan, who previously worked for Simon Rogan at L'Enclume and Aulis in the Lake District, is no stranger to farming, having helped to establish Simon's biodynamic venture Our Farm. He then went on to head up the kitchen at Fera within Claridges for three years, before relocating to Cornwall.
The farm at Crocadon will supply the kitchen with fruit, veg and herbs, with a focus on perennial crops. Rare breed sheep and cattle will be rotationally grazed and chickens bred for both their meat and eggs. Alongside pear, plum, walnut and cherry trees, the farm is also home to two orchards producing several tonnes of apples. A variety of heritage grains and legumes are also grown, providing flour and grain to the restaurant.
The menu at Crocadon will be updated regularly to reflect the week's harvest and each dish will be rooted in nature. Dan's technically complex cooking style draws on his classical training but incorporates traditional techniques like fermentation, smoking and open flame. Sample dishes include nuka golden turnips, gigantes beans and cured saddleback pork loin; brown crab and lemongrass; and whey caramel, yogurt and apple.
Crocadon is due to open on February 3 and diners will have a choice of two tasting menus, priced £65 and £95 per person. On Sundays, a three-course lunch will be available as a more relaxed sharing-style offering. See the website for upcoming events and collaborations.
Want to discover more new restaurants? Check out our roundup of new openings in the South West here.