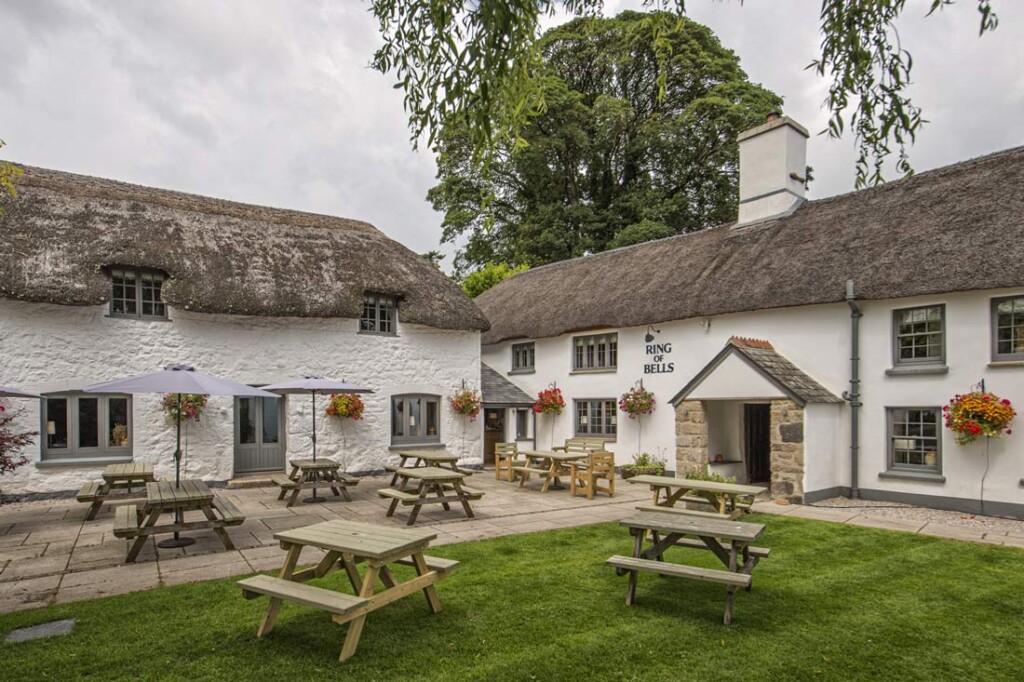 Eversfield Organic will relaunch The Ring of Bells in North Bovey in January 2023
Family-run Devon company Eversfield Organic has acquired The Ring of Bells on Dartmoor. The North Bovey pub is the latest project for the organic farm and retailer which already runs three successful restaurants and farm shops across the South West, including the Dartmoor Inn at Merrivale.
Under Eversfield's experienced management, The Ring of Bells, which closed in November 2022, will continue to be a pillar of the local community and honour its Dartmoor heritage. There are plans to refine the dining experience with the use of 100 per cent locally farmed and organic ingredients.
Patrons can expect to feast on dishes that champion high-quality sustainable produce from Eversfield's own farms. The menus will feature the likes of grass-fed beef steaks, local catch of the day and vegetarians specials. There'll also be a separate breakfast and lunch menus, plus a bar serving a wide selection of organic ales, wines, cocktails and soft drinks.
In keeping with Eversfield's closed-loop sustainability model, all compostable waste from the restaurant will be used as organic fertiliser for the farm's market garden which will grow produce for the restaurant.
Mark Bury, director and founder of Eversfield Organic said: 'The Ring of Bells is an extremely exciting opportunity for us to support the local community, further our organic closed-loop sustainability ethos and, most importantly, provide an amazing dining experience. We cannot wait to open.'