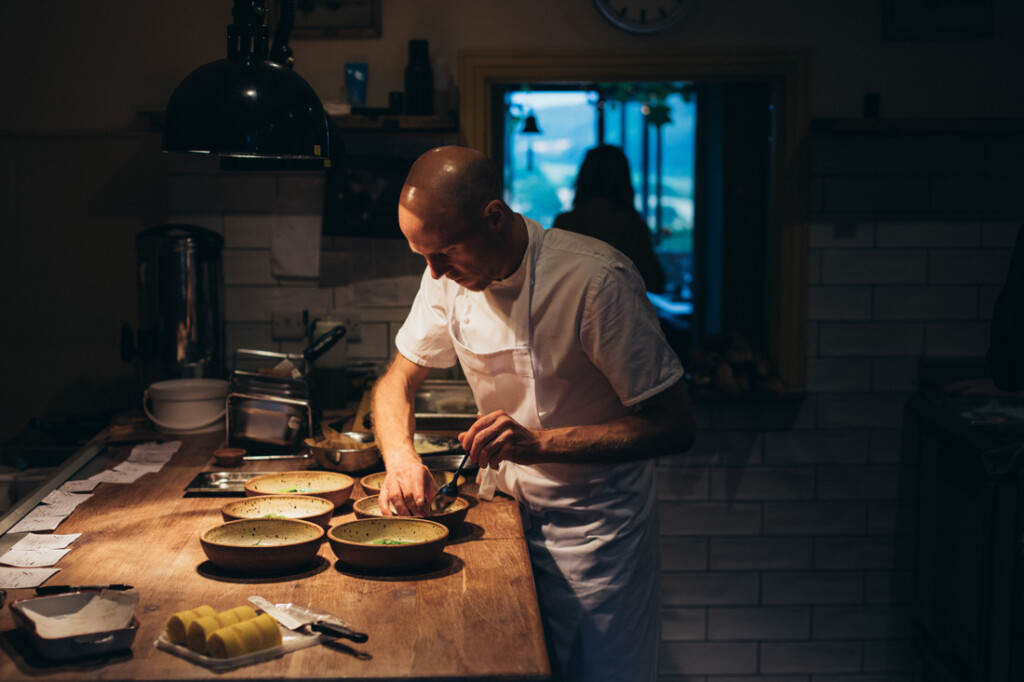 Ahead of the launch of his debut restaurant next year, chef David Knapman will take over The Sidwell Street Cafe in Exeter for a trio of pop-up events this winter
Following two years as chef pâtissier at three-Michelin-starred Maison Lameloise in France and six years as senior sous chef at The Fat Duck in Berkshire, chef David Knapman is returning to his home county to open his first restaurant, Doucet, in Exeter at the start of 2023.
In the run up to the launch, David and the Doucet brigade will host a series of pop-ups at The Sidwell Street Cafe in Exeter on November 20, December 4 and 18. The seasonal three-course lunches (£35 per person) will showcase local regional produce and will be served alongside a selection of top-notch wines, ciders and beers.
A sneak peek at the first lunch menu reveals a showstopping dessert – a reimagined version of Exeter Pudding which will feature sherry, rum, blackcurrants, ratafia biscuits, custard and breadcrumbs. The famed pudding was invented by Victorian celebrity chef Alexis Soyer for The Royal Agricultural Society's Grand Dinner held in the city in 1850.
'I'm delighted to be returning to Exeter and The Sidwell Street Cafe. We have some fantastic produce and producers in and around Exeter and we're really looking forward to featuring some of our favourites over the coming weeks,' said David. 'Revisiting historical recipes is great fun, although in this case it's definitely going to be quite a challenge – Alexis Soyer was a real showman and didn't like to do anything by halves!'
For further details (including sample menus) and to book visit the Doucet website.