Totnes has always been ahead of the sustainable-living curve but now an influx of eco-entrepreneurs and enlightened chefs are stepping up its reputation as a hip destination for food and drink. Rosanna Rothery checks out the best places to stay, eat, drink and shop
Where to stay
If you're looking for a staycation that befits Totnes' fiercely indie spirit, then check into one of eight rooms at The Bull Inn (pictured top). Geetie Singh-Watson, who opened the first certified-organic pub in the UK (The Duke of Cambridge in London), has long been a pioneer when it comes to creating staycations that are sumptuous as well as sustainable.
Every detail at this organic pubwith- rooms has been rigorously checked for its environmental impact: organic Greenfibres bed linen hails from across the road, mattresses have been handcrafted in Exeter using organic Dartmoor wool, bathroom flooring is fashioned from linseed and hemp – you get the picture.
However, it's not just the easy-on-the-conscience luxury interiors that have eco creds: the dining menu is a study in green gastronomy. There are nine 'nobull rules' to dine by including 'field-grown not flown' and 'veg first'; ethics which talented chef Johnny Tillbrook translates into gratifying rustic dishes.
If you'd prefer to stay out of town, then Live and Let Live, a pub off the beaten track in the nearby village of Landscove, is well deserving of its reputation for rough-luxe minimalist rooms and on-point cooking.
Chef patrons Yann and Olivier draw on their rural French backgrounds and careers in London to create truly exciting dishes that sing with flavour.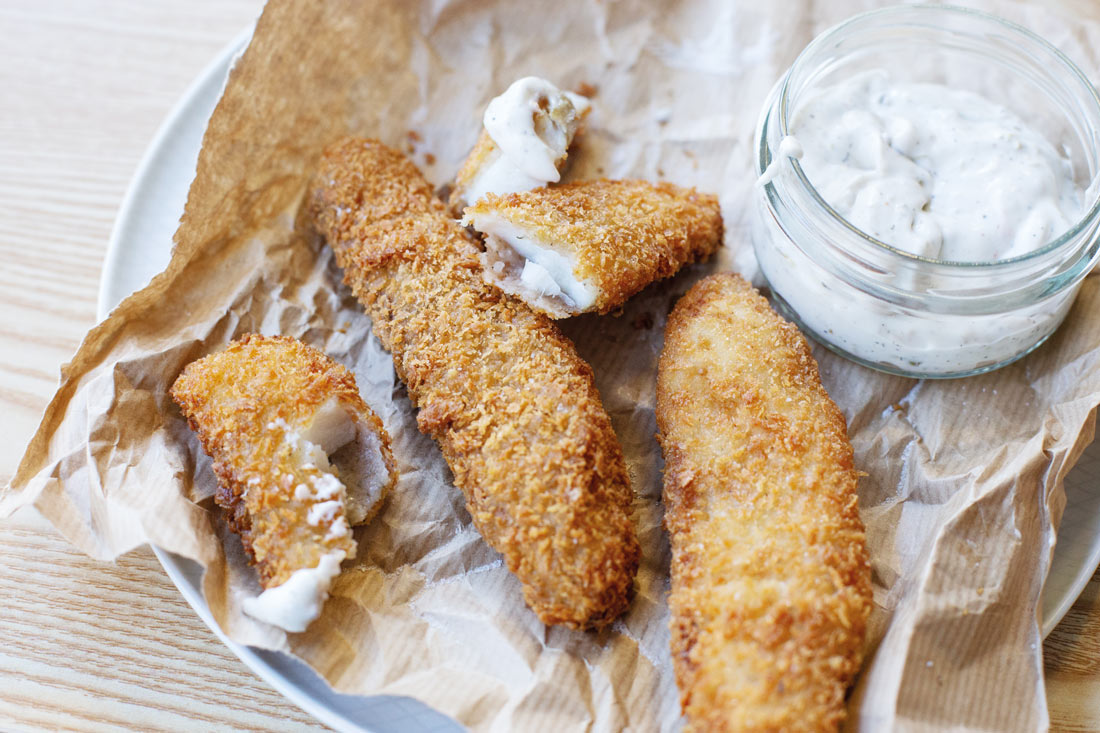 Where to eat
Brunch at The Curator Cafe will set you up for the day via hearty bowls of homemade granola and house-baked sourdough piled with decadent toppings. Accompanying the brunch staples is wood-roasted coffee, a distinctive Italian style of roasting, first adopted in the UK by the Curator team.
For fish-to-go, follow the locals to Cormacks Seafood where Aarik Persaud rustles up his legendary lunchtime treat. Devon-caught fish is the star ingredient in his bill of fancy fish-finger sandwiches – choose from the likes of Korean BBQ (shaved cabbage, pickles and Japanese curry mayo) and Nashville Hot Fish (chilli rub, house pickles, iceberg and dill mayo).
Come evening, get a fresh perspective on hyper-local dining at Gather where a vibrant young team bring a tour-de-force of talent to the Totnes food scene. Reflecting Gen Z's ethos of climate consciousness, head chef Harrison Brockington goes out of his way to craft menus centred around local veg, Brixham-landed fish, game and foraged herbs and mushrooms. The line-up of fabulous-yet-unfussy dishes on his half and full tasting menus is dependent on what rocks up at the kitchen door that day (read our review here).
If you prefer no-frills family-style dining, it doesn't come much more informal than Taguchi-Ya. The authentic Japanese restaurant is run by Yoshimi Taguchi and Keiko Storey who offer simple yet satisfying meat, fish or vegan set menus served with rice, miso soup and four plant-based sides.
For a back-to-nature dining experience, head to Riverford Field Kitchen just outside Totnes. Organic veg-centric dishes, grown metres from where you sit, arrive at your table in a steady stream of seasonal surprises. Uniquely, everyone visiting the farm is served at the same time, creating a sociable and fun vibe (read out dining review here).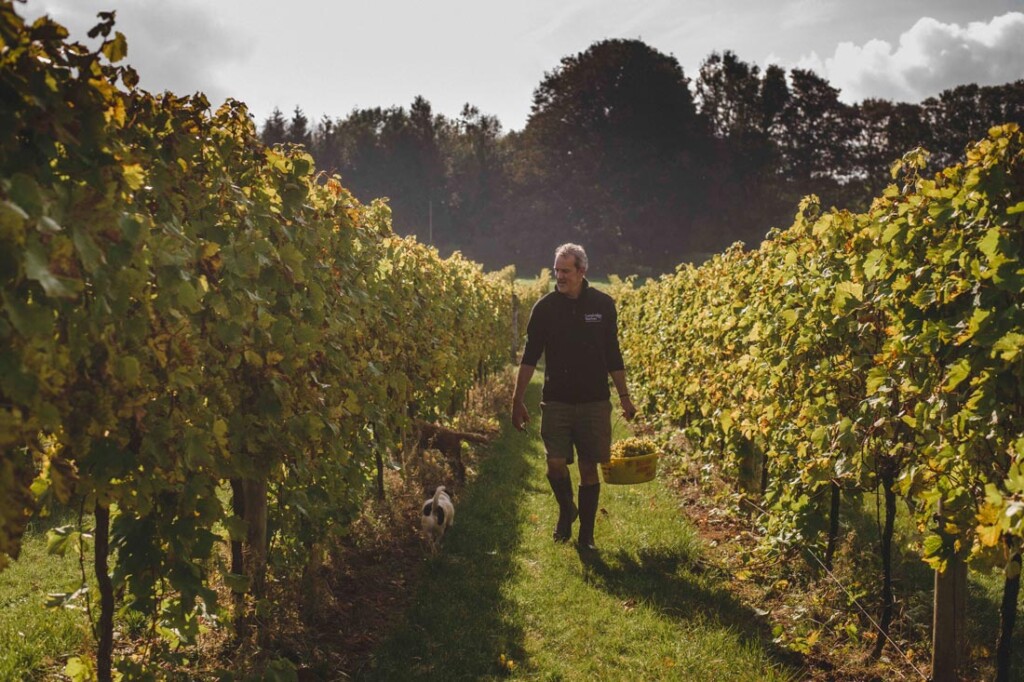 Where to drink
Whatever your poison, you'll find superior sips in this enterprising market town and fabulous places in which to imbibe them. Speciality coffee lovers satisfy their cravings at The Hairy Barista where Roee Yekutiel and Ruth Harris serve top-notch coffee. The caffeinated offering includes single-origin beans roasted by Mission Coffee Works and regularly updated guest espressos.
Oenophiles are only too pleased to pay a corkage fee at Ben's Wine & Tapas to sample new exciting vintages produced by small vineyards from across the globe. The impressive bill is paired with organic, Spanish-themed small plates.
Those curious about the whole vine-to-wine process can pay a visit to local vineyard and dairy Sharpham which, at the time of writing, was moving to its new home at nearby Sandridge Barton. Check the website for news on guided tours, self-guided tasting flights and vineyard walks in 2022.
Ale enthusiasts will be keen to drop into New Lion Brewery at Dartington, a community-owned brewery, taproom and bottle shop. The brewers of the celebrated Totnes Stout and Pandit IPA love to experiment and push the boundaries of flavour in their White Label Series, and partner with local food producers in collabs like Scorpion IPA (its sting comes from aji lemon and Trinidad scorpion chillies) created with South Devon Chilli Farm.
Those who fancy hanging out with an Imperial Nob (we're talking oatmeal stout, cheeky) head to The Totnes Brewing Company where staff are happy to chat through their lengthy menu of craft beers. There are usually around 80 beers available at any one time, so there's always something new to quaff, including their own inventions.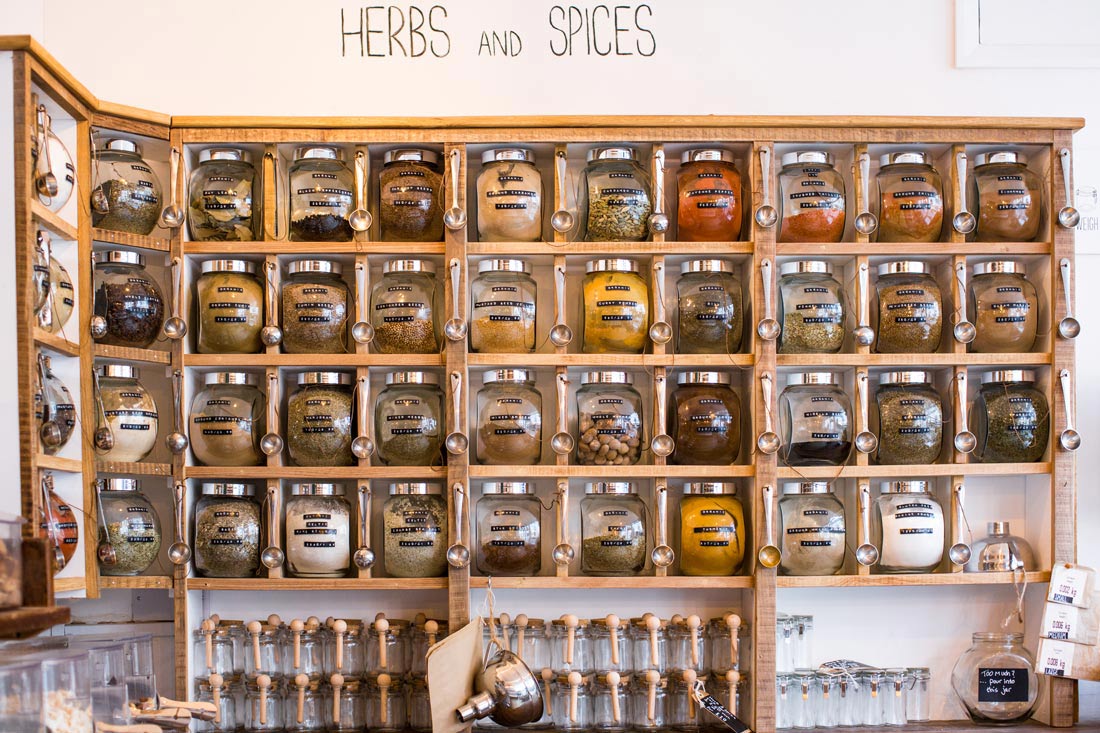 Where to shop
Local passion for all things sustainable creates the kind of joie de vivre that's infectious in Totnes' indie-friendly high street. You'll soon be dispensing everything from pulses and seeds to grains and dried fruit at the UK's first zero waste shop Earth.Food.Love; taking a rummage through vibrant vintage clothes in one of the town's longest running and most quirky shops Revival; then checking out all the independent homeware stores.
For an eat-at-home picnic, head to Country Cheeses for scrumptious slabs of local dairy including small-batch goat's cheese Norsworthy. Then collect sourdough and local meats at Eversfield Organic and pick up an innovative bottle of vino from Wine & Greene, an exciting indie wine merchant specialising in often-overlooked European vineyards.
When it comes to natural and stylish homewares, a trip to Nkuku, at Harbentonford just outside Totnes, is the stuff of eco-chic dreams. Stunning tables laid out with linens and kitchenwares showcase handmade and Fairtrade goods from all over the world.
On a lazy Sunday do as the locals do: take a stroll from Totnes to The Almond Thief bakery in Dartington for a cheeky egg and bacon brioche and a speciality espresso crafted with beans from Cornwall's Origin Coffee Roasters. Then pootle around shops at The Cider Press where you can pick up kitchenwares and check out Devon Distillery, the UK's only micro-distillery creating grape-marc-spirit Dappa.