Abi Manning discovers the dark and stormy side of a new Dartmoor rum from Black Tor
What is it?
A Caribbean rum that's been barrel-aged for eight years and blended with granite-filtered Dartmoor spring water.
Why?
Rum's the new gin. Haven't you heard?
If you've only dipped your toe in so far, take this as your cue for a full swan-dive into the world of rum, starting with a bottle of something both deliciously local and impeccably tasty. This South West sip was launched in November 2020 by the beer bods at Black Tor Brewery – and it's already getting a rep.
The low-down
As with all quality spirits, Black Tor is good enough to sip on the rocks (as opposed to having to mix it to take the rough edge off).
Far from simply hitting the back of your throat with a one-dimensional thwack, this delivers ginger spice with just the right amount of zig-a-zig-ah. Sweet notes of vanilla and caramel are beautifully balanced and definitely won't leave your tonsils singed.
Take a vaycay to the Caribbean by using it as the main ingredient in a Dark and Stormy – Black Tor is a lush accompaniment to fiery ginger beer along with a (cocktail purists, cover your ears) generous squeeze of lime.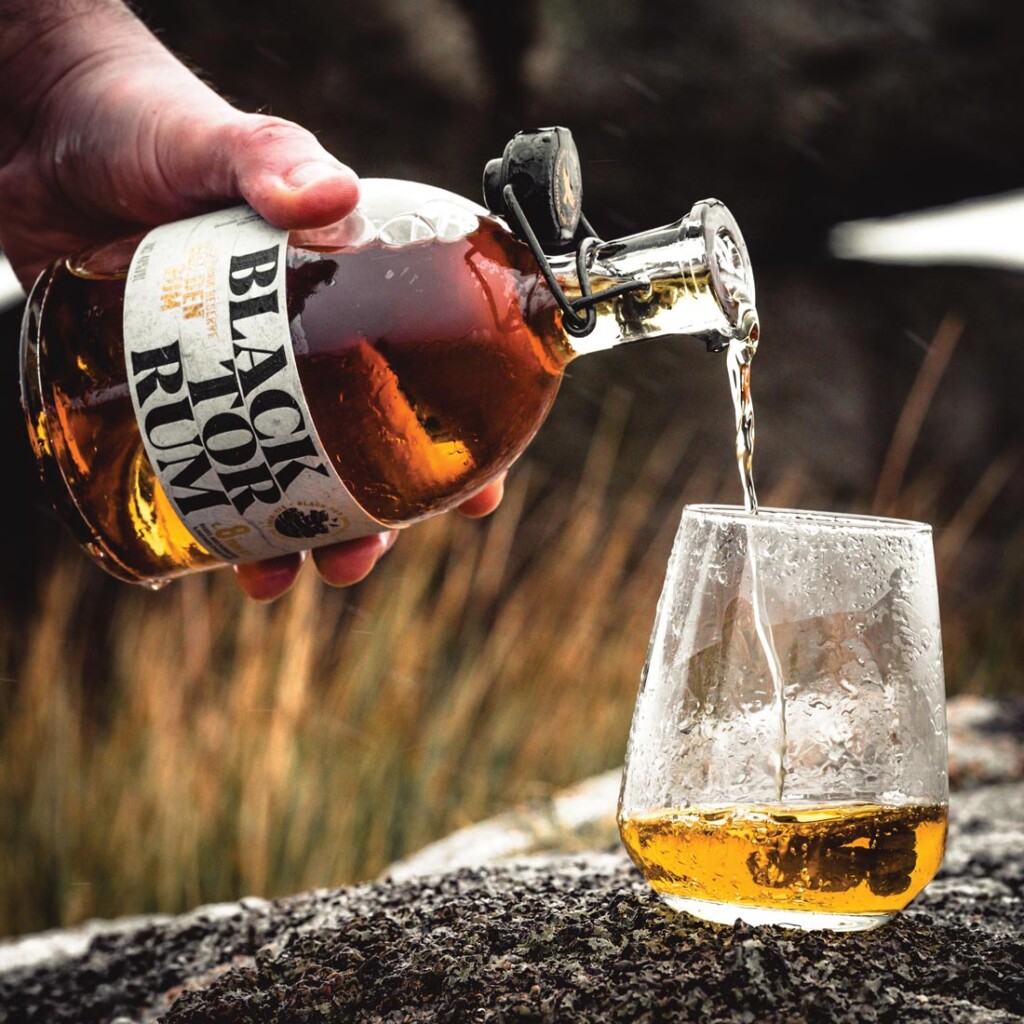 Cost
A 70cl bottle costs £44.95, with a flat rate of £7.99 for shipping (via the Black Tor Distillery website).
Packaging
The bottle comes in a beautifully designed, Dartmoor-inspired box made from recyclable cardboard, labelled with the height (369 metres) and OS grid reference (we'll spare you) of the distillery. It's made from around 88 per cent recycled materials and sustainable FSC-sourced paper, so no plastic here.
Recommend to a friend?
No invitation necessary: the girls are already booked in for Friday-night Dartmoor Daiquiris on the patio.
---
Food Magazine received payment for undertaking this review. However, the content was written with editorial independence.