Andrew Swann, head chef at The Castle at Taunton, reveals how it felt to receive a Trencherman's award and the flame-cooked feast he'd prepare if he was stranded on a desert island
Which kitchen item couldn't you live without?
I couldn't be without my Thermomix because it saves me so much time. It's brilliant for multitasking and making sauces.
A Pacojet is another useful piece of kit. I use it to make things such as smoked salmon mousse as I know it will deliver a smooth consistency.
What do you listen to in the kitchen?
I normally stick on Radio X or indie music. The Stone Roses are always easy background listening.
Career highlight to date?
Receiving the Trencherman's Award for Best Chef earlier this year. I felt privileged, happy and shocked all at the same time. I believed there were people in the room at the awards ceremony who were better than me, so receiving the accolade gave me motivation to be better.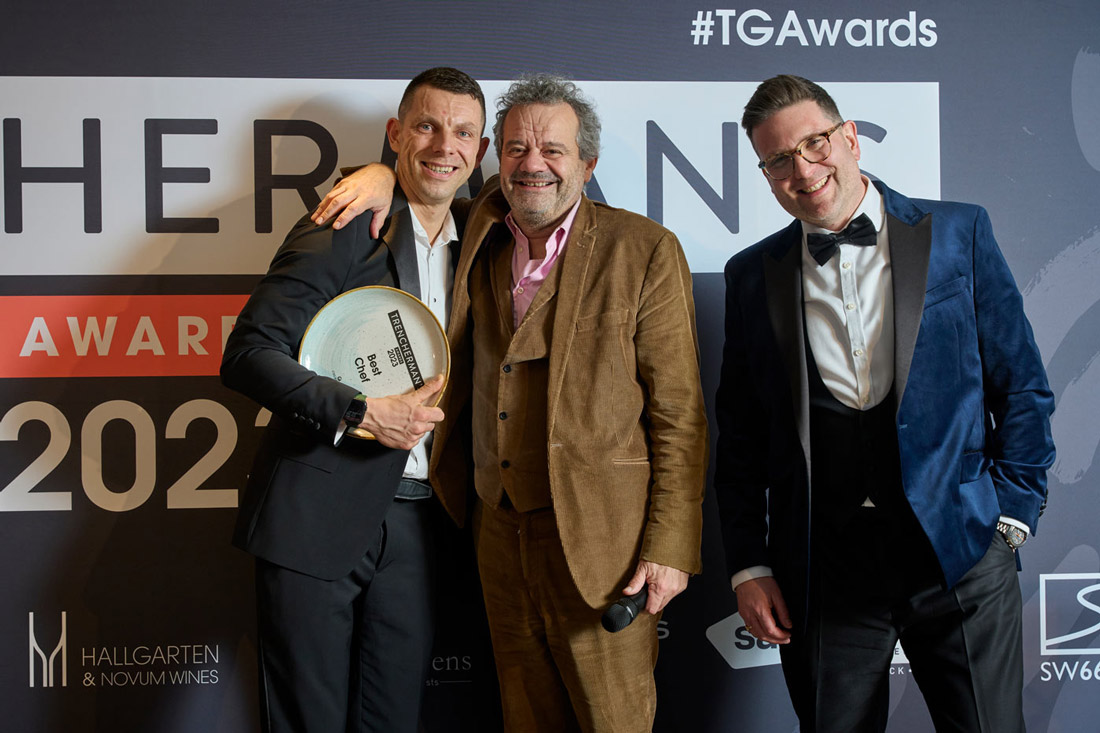 Your most-read recipe book?
I read a lot about Italian cooking – anything by Giorgio Locatelli inspires me.
Favourite place to eat out?
10 Greek Street in Soho. It's simple, very clean cooking by two guys in a kitchen. I like the rustic style, intimate vibe and use of fresh seasonal ingredients on the daily menus.
Best staycation spot?
I love Naples, but in the UK it has to be Cornwall for the coastline and seafood restaurants.
Guilty food pleasure?
A dirty burger with streaky bacon and all the extras.
Desert island meal?
I enjoy fish that's been cooked simply over fire, so probably something like flame-cooked mackerel served with fresh pickles, crème fraîche and flatbreads. To finish, a classic tiramisu.