Rummage through the kitchen cupboards of the UK's best chefs and there's a good chance you'll find a bespoke knife, ladle or skillet forged by Alex Pole. The renowned Somerset blacksmith reveals which kitchen tools are worth investing in and the inspiration behind his new book, The Forge Kitchen
How did you become a blacksmith?
When I was studying jewellery making at art college I was fascinated by the blacksmithing department next door. After I'd finished my studies, I made the transition from jewellery and took blacksmithing courses.
I've only got into making kitchenware, axes and blades (for knives) in the last five or six years. Previously I made much bigger bespoke items such as gates and furniture, but I've always been really into food and cooking outdoors.
In many ways making cookware and utensils is similar to crafting jewellery: often small, simple items, such as wedding bands and knife blades, are the hardest to perfect as there's nothing to hide behind.
Is blacksmithing having a revival?
The whole craft scene is having a revival – just look at programmes like Blown Away and The Great Pottery Throw Down. Unlike pottery, blacksmithing isn't the easiest hobby to pick up at home, but we've seen a huge rise in social media interest in what we do. We have young teenagers following us who want to get into the profession – something that would have been almost unheard of 20 years ago.
Which kitchen utensils are worth investing in?
If I could only choose one it would be a frying pan. A good-quality iron pan will be expensive, but if you look after it well there's no reason it won't last a hundred years. Take care of it and you'll be able to pass it down the generations.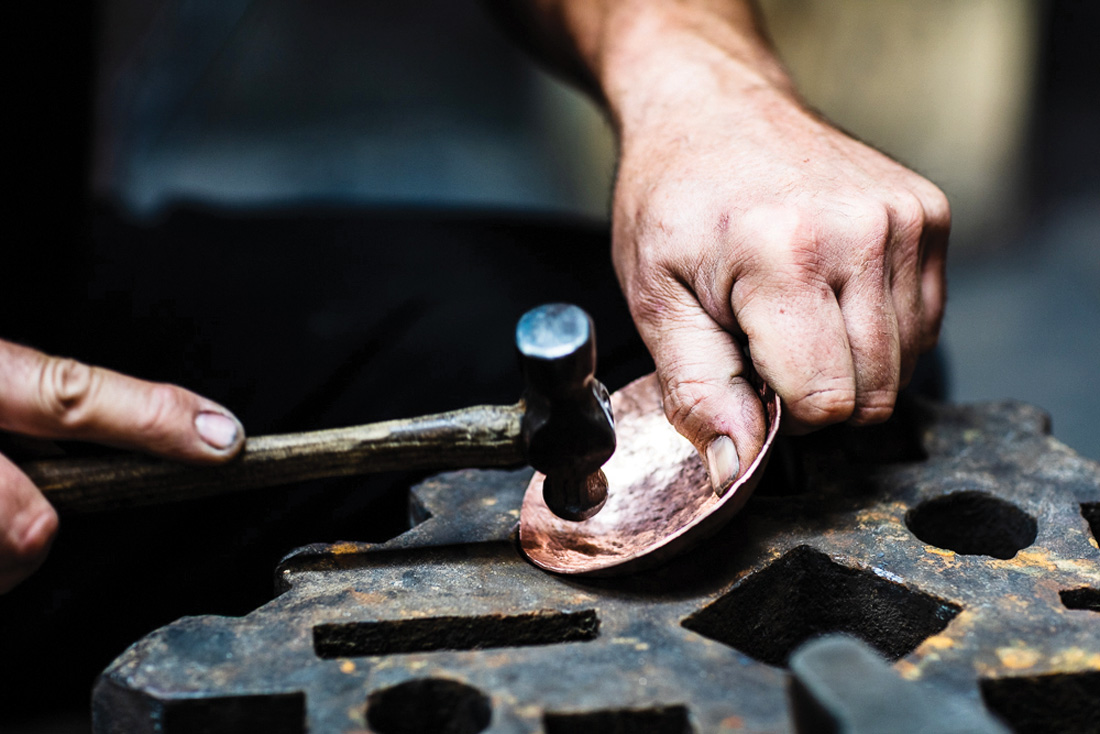 Which utensil couldn't you live without?
An axe – but that's because I'm obsessed with axe making. I use my axe every day for prepping wood as I do a lot of cooking over open fire at home. The process of prepping the logs, lighting the fire and using utensils to cook on the fire is a journey.
What's your favourite way to cook?
I have a small, quite rustic, outdoor kitchen which I use all year round. I've got an Ooni pizza oven, a Big Green Egg and a fire pit, and I'll often use all three at once: there'll be flatbreads in the oven, a spatchcock chicken on the Egg and veggies on the fire.
People often think cooking over fire is all about meat and that there's no subtlety to it, but you can create beautiful vegetarian food on the barbecue if you have the right produce.
How did the book come about?
We started hosting Forge and Feast events with some of the chefs I'd met at festivals over the years. They would come to the forge and cook over the charcoal while we were forging knives – it was really entertaining.
The chefs were creating amazing food and ultimately these evenings inspired The Forge Kitchen cookbook. After each of the chefs agreed to be involved, I sent them a piece of kitchenware or utensil which reflected their style of cooking and they created a recipe inspired by that piece.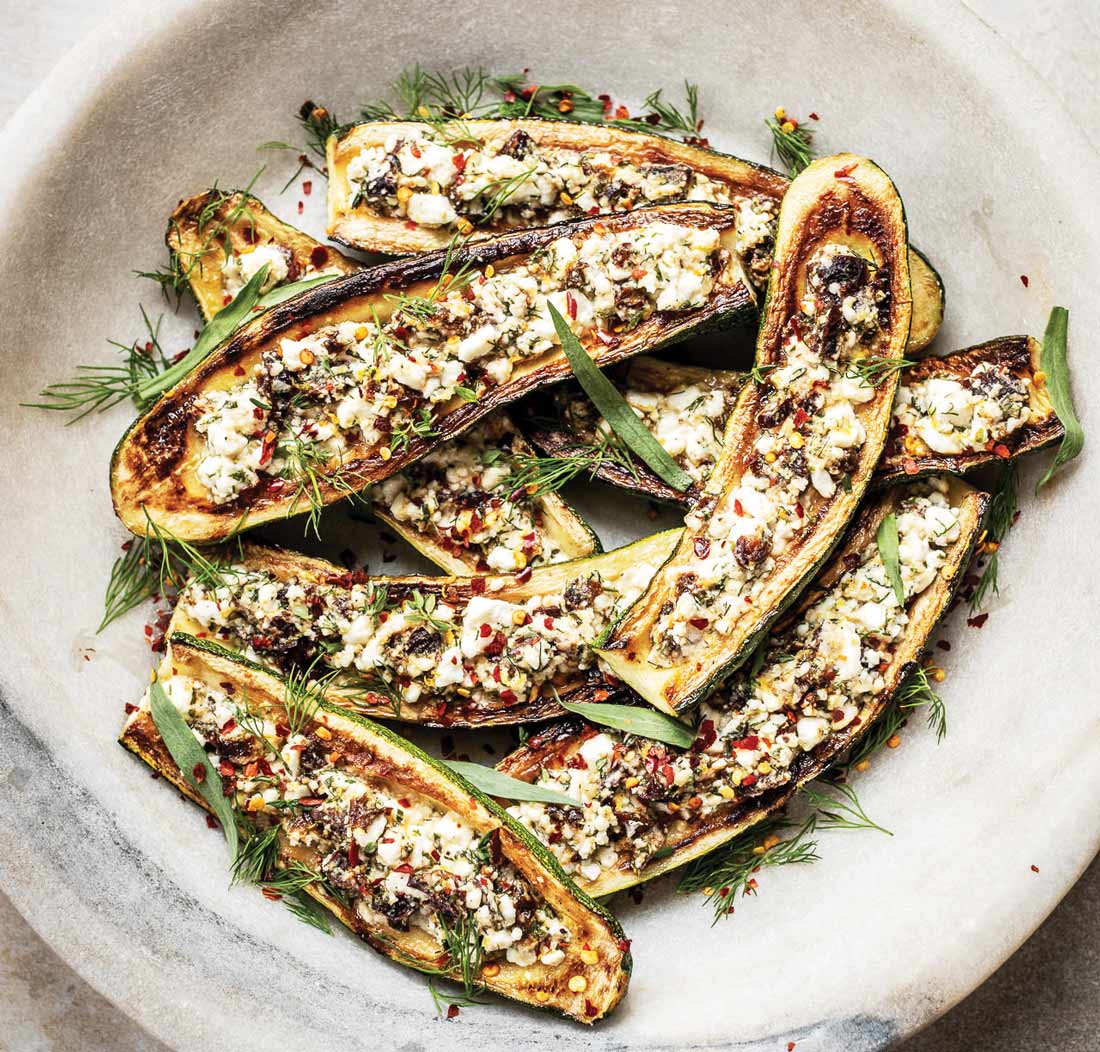 What's the relationship between a chef and their tools?
I liken it to a painter's relationship with their brushes, and sculptors with their chisels. The tools of your trade are immensely personal to you and chefs are no different.
There's a real interest in provenance now and we're trying to be part of a bigger picture. For me, putting a beautiful steak in a cheap aluminium pan doesn't show any respect for the animal, the farmer who reared it or the person cooking it. Utensils impart flavour and the better the cookware the better the flavour.
What's your favourite recipe in the book?
The one I've cooked the most is Olia Hercules' courgettes stuffed with feta, herbs and prunes – it's absolutely incredible. However, I'd be remiss if I didn't choose Nick Weston's dirty roe tacos. Of all the recipes we tried when shooting the images for the book, it was the standout dish for me.
Buy Alex's new cookbook, The Forge Kitchen, here. Food readers can get 10 per cent off with code: FKBOOK21.