At the annual Appledore Book Festival, Food editorial director Jo Rees chewed the fat with chef Emily Scott about her new book, food memories from the South of France and the experience of cooking for world leaders and royalty at the G7 summit in Cornwall
What are your early food memories?
Food is all about nostalgia, memories and a sense of place and provenance. My earliest food memories are from Provence in France, and they set the scene for my first book Sea & Shore.
My grandfather was French so we used to spend a lot of time in the Banon hills in the south, and they were beautiful carefree days. If I eat a white peach now it immediately transports me back to those warm days in France, eating fresh fruit on the terrace for breakfast with the comforting hum of crickets and fragrant scents of rosemary, thyme and lavender in the air. My grandparents aren't alive anymore so those food memories are important for connecting to them.
My mother and grandmother were very good cooks and, like so many families, food brought us around the table. I'm one of four so it was always a bit of a hustle to get us together, which made dinnertime even more important. I've grown up in kitchens because they were always the focal point of the house, and everything was planned around what we were going to eat for supper.
The first thing you learned to cook for yourself?
Probably a white sauce, most likely for macaroni cheese or lasagna. I can remember being with my mum at the AGA making a béchamel sauce and thinking how clever the process was – the thickening of the flour and slowly adding warm milk infused with bay and onion – then being able to taste it and thinking, 'Wow this is good'.
From an early age I learnt the importance of layering flavours and enjoying the cooking process, whether it was whisking, stirring, beating or melting. That's the joy in cooking, it's not about being the best or what you can produce the fastest, it's about considering what you are doing, which I think is quite nurturing.
What was your first experience of cooking in a restaurant environment?
When I was 16 I had the opportunity to cook in Burgundy, France, where I learned some pretty cool cooking skills. We just cooked over fire using pots and pans, no gimmicks or crazy gadgets like today, just proper fire cooking. From that experience I learnt the ability to turn on my feet, to multitask and create dishes for relaxed gatherings around a table, but also how to refine a dish for a restaurant environment.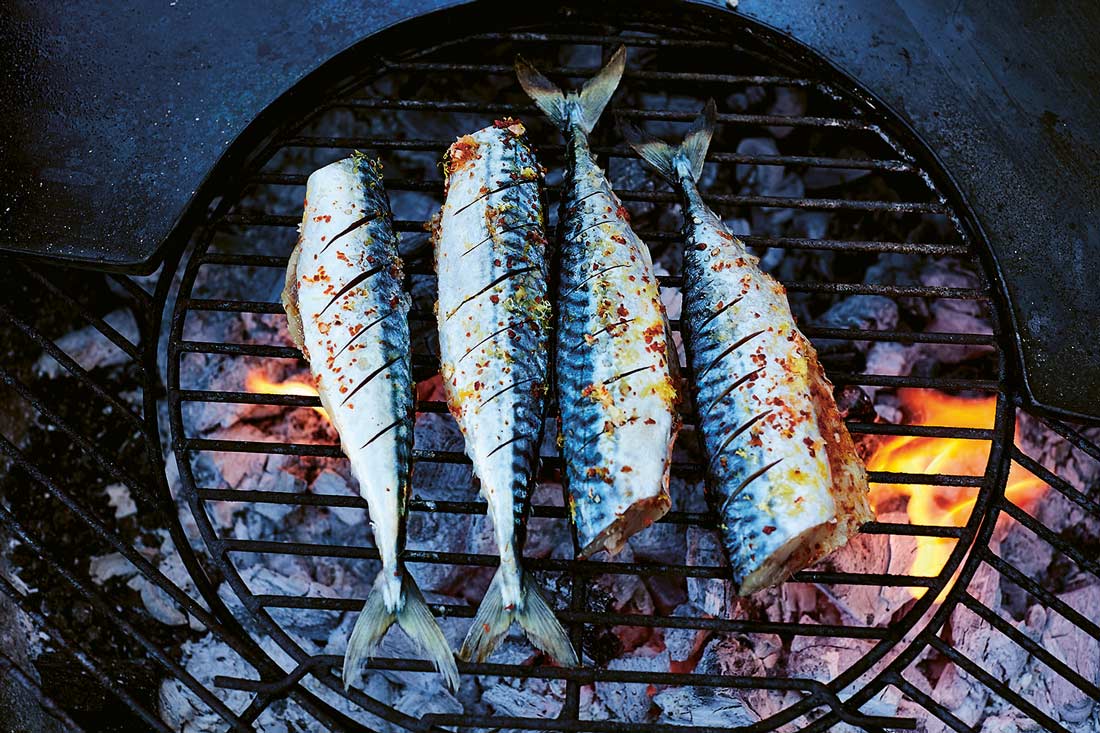 What dish represents early adulthood for you?
Probably fish stew, a dish I have lovely memories of eating with my family. There's something special about a one-pot meal that can be put in the middle of the table for everyone to share.
It's a dish that brings together everything that I love about my cooking style; it's about building flavours and fresh ingredients. I always have lemons, good olive oil, herbs, sea salt and parmesan in my shopping basket.
Cooking fish is so quick that it's definitely worth learning basic fish-cooking skills. You don't have to be able to fillet or gut the fish, even, as you can ask your fishmonger to prep it so you can focus on the recipe.
Why do you think there is a fear around cooking fish?
There's a sense that fish smells, is messy and difficult to cook with. In reality, it's one of the most wonderful things to cook and we should all be cooking it more often.
There's a lot of crossover in your book Time & Tide between Cornwall and Provence …
Both Sea & Shore and my new book Time & Tide feature recipes from France, and that means something to me. I think the two places weave beautifully together. I've jumped between the shores of Cornwall and France a lot and the cooking can be quite similar. Of course, there are different species of fish and ingredients, but fundamentally the core cooking values are the same.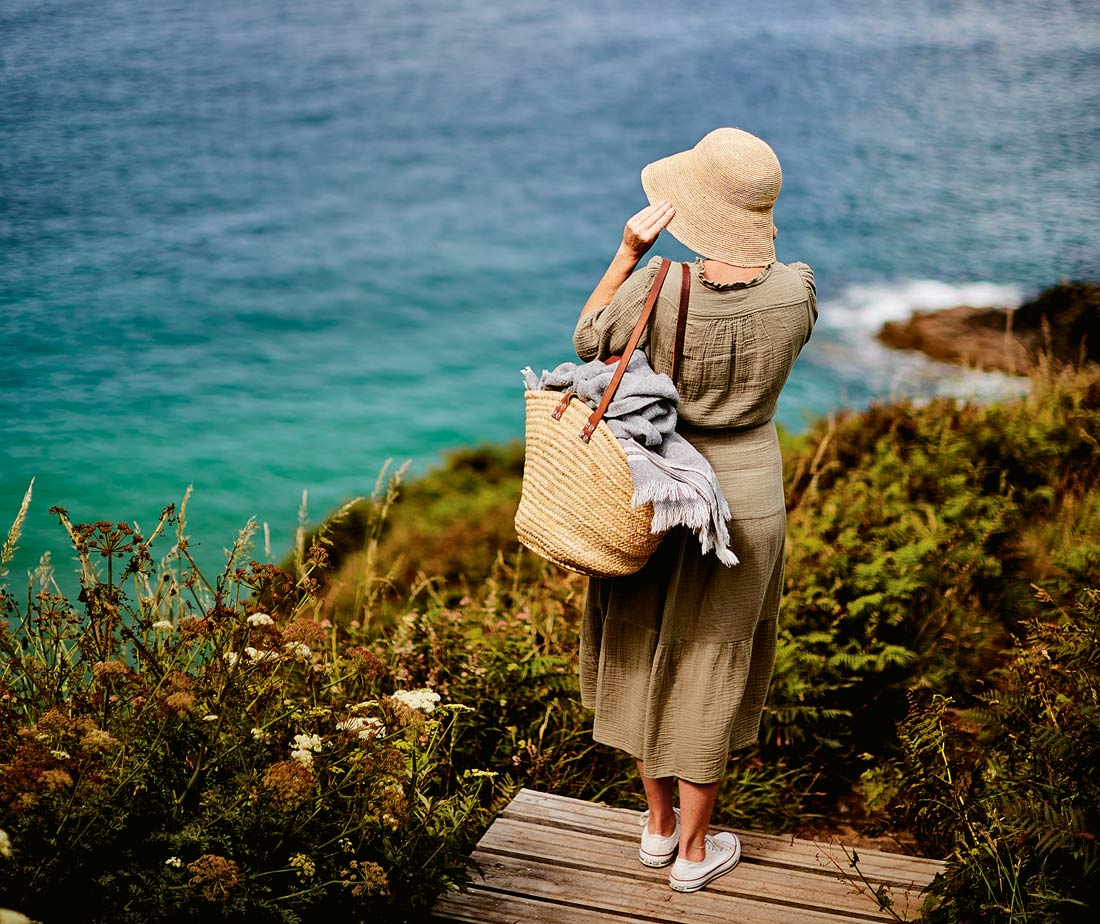 How did cooking for 2021's G7 summit in Cornwall come about?
I was approached by the Cabinet Office who said I'd made it onto a shortlist to curate a special dinner for the G7 summit. I then found out it was whittled down to just two chefs: myself and Paul Ainsworth. Then I got it.
I created a lovely intimate supper of simple, seasonal food for the world leaders and royals – including Queen Elizabeth, King Charles, Camilla, Kate and William. It was one of the most extraordinary things I've ever done.
What was on the menu?
I served a melon gazpacho to start, which was very fragrant with lemongrass and kaffir lime leaves. I've shared the recipe in Time & Tide.
For the main, we cooked turbot on the bone with a miso beurre blanc. This was followed by Cornish cheeses and then pavlova and strawberries. As a final treat, we made mini ice-cream cones with vanilla ice cream and clotted cream fudge.
The Foreign Office told me the world leaders wouldn't stay long, that they wouldn't eat everything and that they wouldn't be relaxed, so to be ready for a really uptight evening. In my head, I thought 'what's the point of coming out for dinner, whoever you are, if not to enjoy it?' So I made it my mission to create something they would love – and they did, and stayed longer than they should have done! They ate everything and it was very relaxed – it was like turning up late for a dinner party where, when you walk in the room, everyone's already had a few drinks.
I was invited to meet everyone and saw them passing around my first book. I remember being told not to call President Joe Biden "Joe", and the first thing I said when I met him was, 'Hello Joe, it's really nice to meet you', but that was a result of the beautiful atmosphere we had created.
What's your career journey been like to get to this point?
Hospitality is a tough business. I look back to juggling a family and pub life [Emily previously ran The St Tudy Inn near Bodmin], and it was incredibly difficult, but I still managed to do well and earn a Michelin Bib Gourmand. Of course, there were days I thought I couldn't do it any longer, but you just keep going. Ultimately, I love what I do. I want to inspire people to cook and bring people together through food.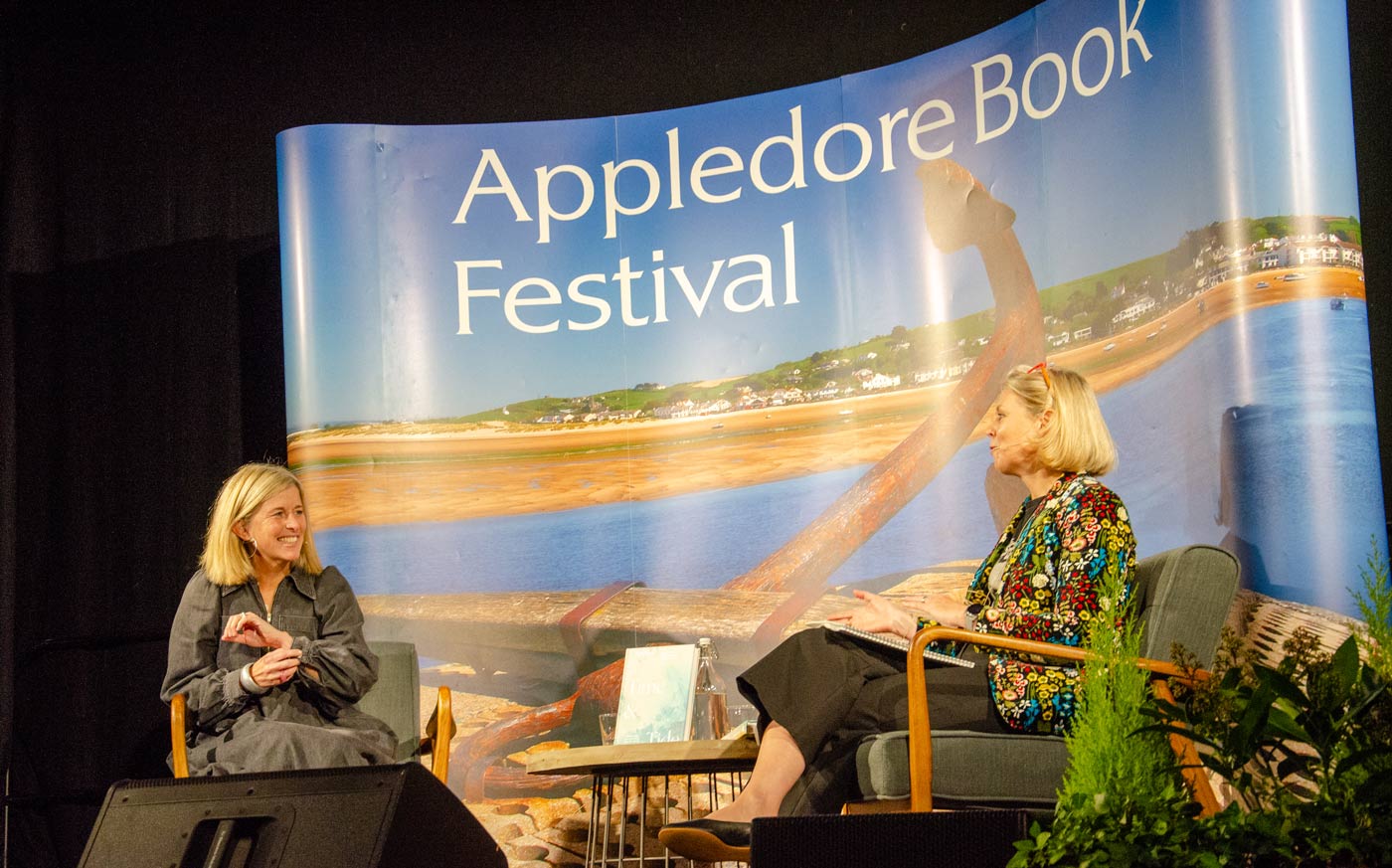 What would you tell your childhood self?
Back yourself and believe in what you think and feel – but that comes with experience. Also, learn to respond, not react. Knowing how to communicate with people is vital.
Tell us about your partnership with Fortnum & Mason
I'm coming to the end of an amazing collaboration with them. We added three beach huts as an extension to my restaurant at Watergate Bay this summer and offered guests a seaside picnic or feast. It was fabulous. The team at Fortnum have really supported my new book, while Sea & Shore is still one of the shop's best sellers.
What's on the horizon for you now?
My restaurant at Watergate Bay is coming to an end; it's sad because it's been going well, but with change comes opportunity. I'm going to concentrate on my Substack page and writing my third book, which will be about seafood.
Will you look for a new space for your restaurant?
Hopefully we'll relocate, but I want to do that slowly.
In a perfect world, where would you locate your dream restaurant?
In a gallery: The Royal Academy would be great! However, I've already had a restaurant in one of the most stunning locations in Cornwall – maybe even the UK – so we'll see what happens …