Restaurateur and chef Mark Hix will join a star-studded line-up of chefs and bands at Rock Oyster festival in Cornwall in July. He tells us about what'll be going down at the fest and how we can support the South West hospitality scene right now
Since 2010, Rock Oyster festival has taken festivalgoers on a voyage of culinary discovery and musical mischief and has even been dubbed the 'Glasto for foodies'. This year Mark Hix will join a line-up of cooking talent, which includes Jack Stein, Andi Oliver, Hugh Fearnley-Whittingstall, Olia Hercules and Simon Stallard.
It'll be Mark's first appearance at the festival, but he's no newbie to the food and drink scene. Despite the relentless challenges the hospitality industry has faced in recent years, the chef, restaurateur and seafood expert has adapted and survived. He now owns The Oyster & Fish House in Lyme Regis and is food and beverage director at The Groucho Club in Soho.
What are you most looking forward to about Rock Oyster?
It'll be my first time at the festival and I'm really excited – there is something very special about celebrating and enjoying seafood just metres from the shore.
I usually share a stage with Mitch Tonks; we've become a bit of double act and rarely conform to the norm. For example, cuttlefish is hugely underrated so, in the past, we've showcased it in ten dishes to entertain and educate people about the species. We love the interaction and questions from the crowd and there's always lots of banter on stage, so I'm sure we'll have fun.
You're known for your seafood skills. What should we be cooking and eating in winter?
The availability of seafood can vary naturally and as a result of quotas and restrictions. Take sea bass, for example: if you're eating sea bass in January, it's highly likely to be farmed or frozen, as there are restrictions on catching wild sea bass between December and February. Sourcing freshly caught fish supports the local fishing industry and is an opportunity to try new species.
At this time of year, there is usually plenty of crab about, as well as flatfish like turbot, plaice and sole. I would also recommend trying bycatch species, such as gurnard, huss and ray. We are creatures of habit so these non-targeted species are often overlooked and can end up as bait in lobster pots, yet they're delicious in a hearty fish stew.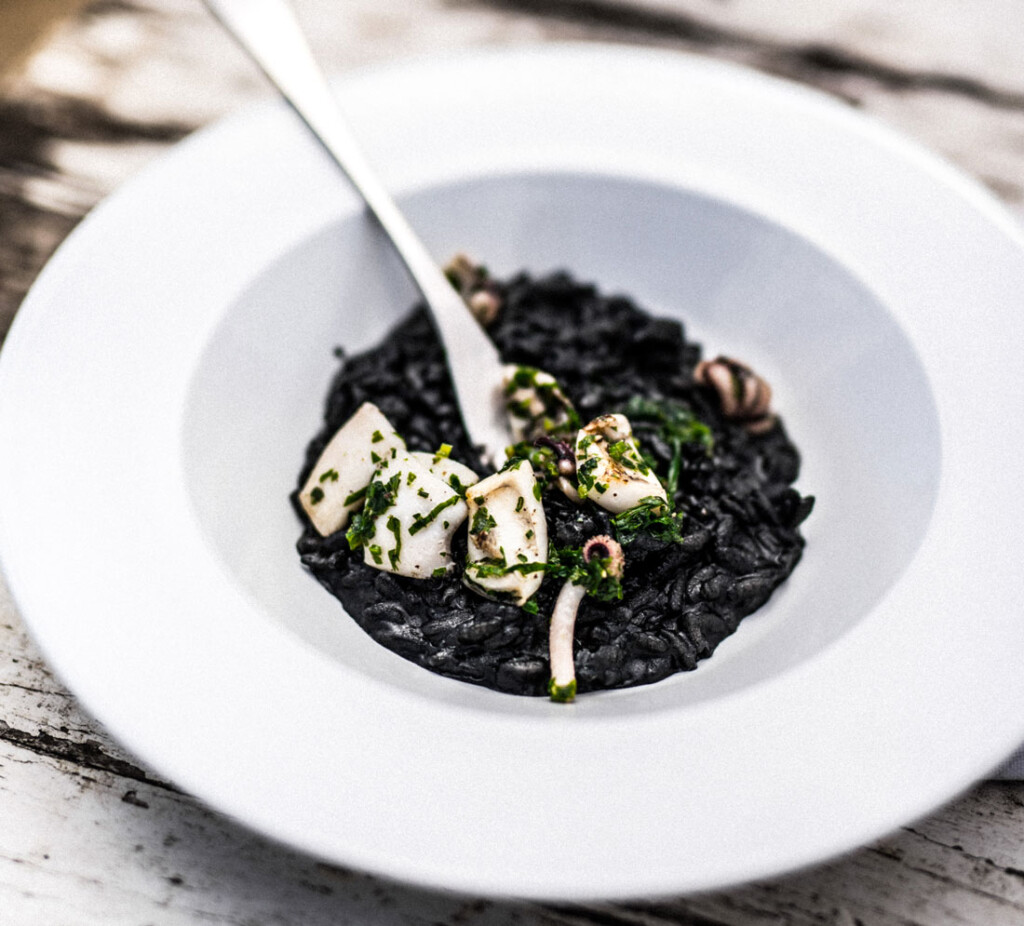 Brexit, Covid and the cost-of-living crisis have hit the hospitality industry hard. How have you survived?
Without deep pockets, surviving the past few years – or contemplating starting a new hospitality business now – would be challenging to say the least. However, those who have been in the industry a while have seen the chef's role evolve; these days, chefs can be found managing brands, teams, supply chains and other aspects of a business alongside their traditional responsibilities. It's important to recognise these diverse skills as strengths that help us diversify and explore new opportunities, wherever and whenever they emerge.
When finances are tight, how can food lovers best support the hospitality industry?
People may think of the hospitality industry as faceless hotels, pubs and restaurants, but they are often run by devoted individuals and families, and are an integral part of a much bigger picture, particularly in the South West. They support local fishermen, farmers and producers such as cheesemakers, bakeries, breweries and winemakers. They're integral to the tourism industry and provide jobs and hubs in the community.
Society is changing; people no longer pop in to their local pub five nights a week, for example, and the industry is adapting accordingly. But soaring energy prices in winter, when people are already less likely to go out for a meal, creates a whole new challenge. Whether readers are responsible for public funding or simply contemplating a pint in their local, I'd urge them to remember the far-reaching positive effect their support can have throughout the community.
Rock Oyster takes place between 27–30 July 2023 on the banks of the Camel Estuary in north Cornwall. Get your hands on tickets via the official Rock Oyster website.